In today's criminal justice news, the NC Court of Appeals has *withdrawn* its decision last week in NC v. Ellis – the opinion that held flipping off a cop could be reasonable suspicion to be pulled over

Link here:

Prior thread with the opinion is here:


The panel is retaining jurisdiction, so they'll try again I guess?
Any insights on this procedure-wise,
@NC_CyberLaw
?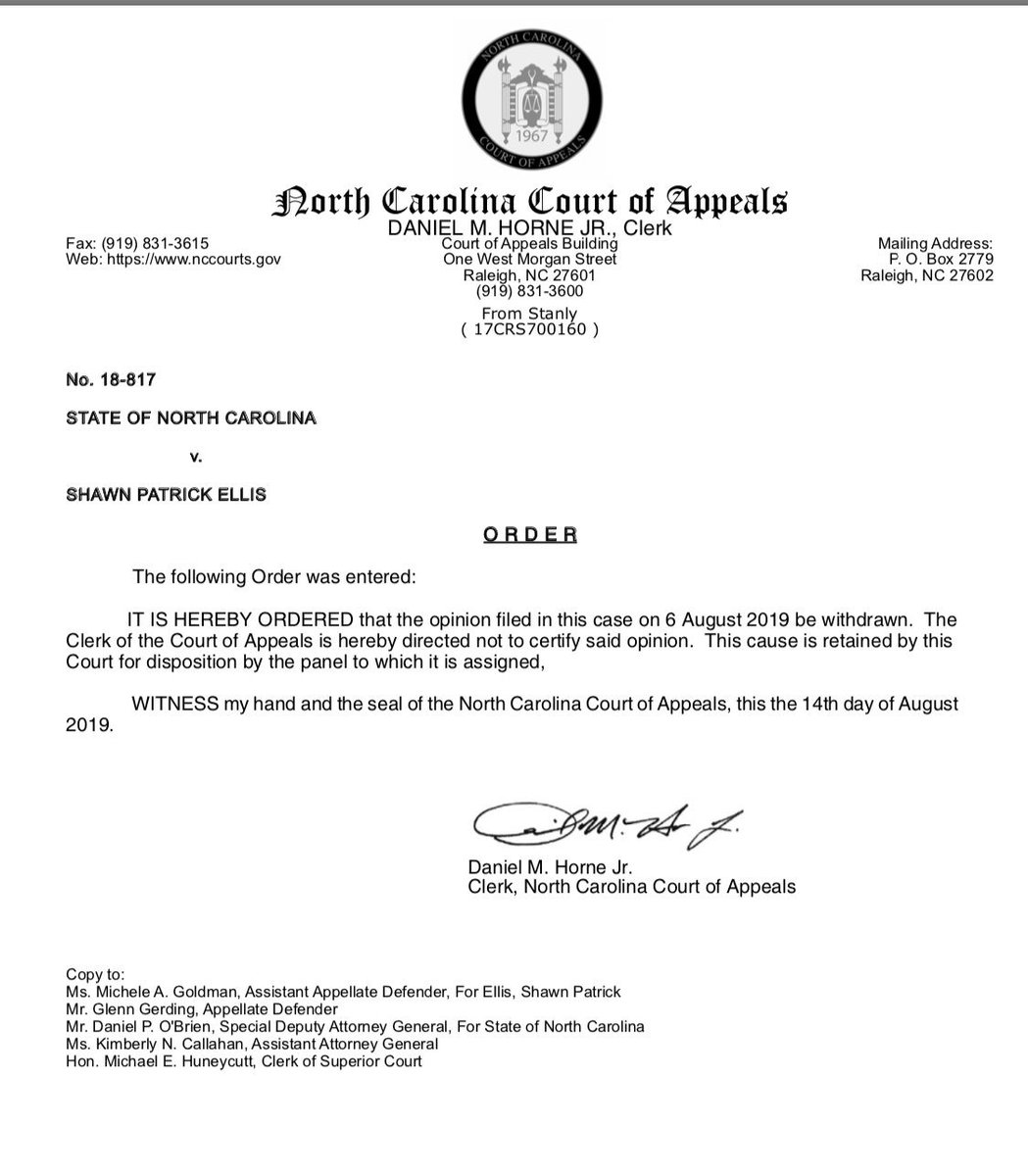 So you have published opinions, which resolve a case + create binding precedent for future cases. Then you have unpublished opinions, which resolve a case but generally aren't precedent and shouldn't be cited

A withdrawn opinion is "we need another take"


No clue if the second version will be substantively better than the first,
@mabehr
– it may be the exact same outcome, just better-worded
Were I a gambling man, I'd imagine the rewrite would remove the bootstrapping language about how flipping the bird could be prosecutable conduct
From your lips to God's ears 🤣