And this is why building a social network on top of a payment platform ie Safaricom's bonga chat is a tough approach.

The community is the most important base layer, then any magic can happen on top of this community. 1/
This is why this guy says
"Its much easier for chat\social network to move to payments then the other way around"
2/
Once you have your community your vision is clear and there's a force behind.
Safaricom has lost touch with its earliest community. Those people who made it 'take off'. This to me was the informal sector.
I always say Mpesa is like banking rails for the informal sector
3/
But now they are big and corporate. They have shareholder demands. So they cant take risks. there is a bare minimum expectation on profit. So making consistent reliable returns is first priority
/4
Why does this matter?

B/c if i was safaricom, i wld position Mpesa as community bank for biashara. People in the informal sector - traders, boda bodas, service people.

thats the community they want. People who chat (social) and business (biashara) and close deals (payments)/5
There is your bloddy network! Its right there!!
Alice's trade network
Biashara networks
I see networks everywhere!
/7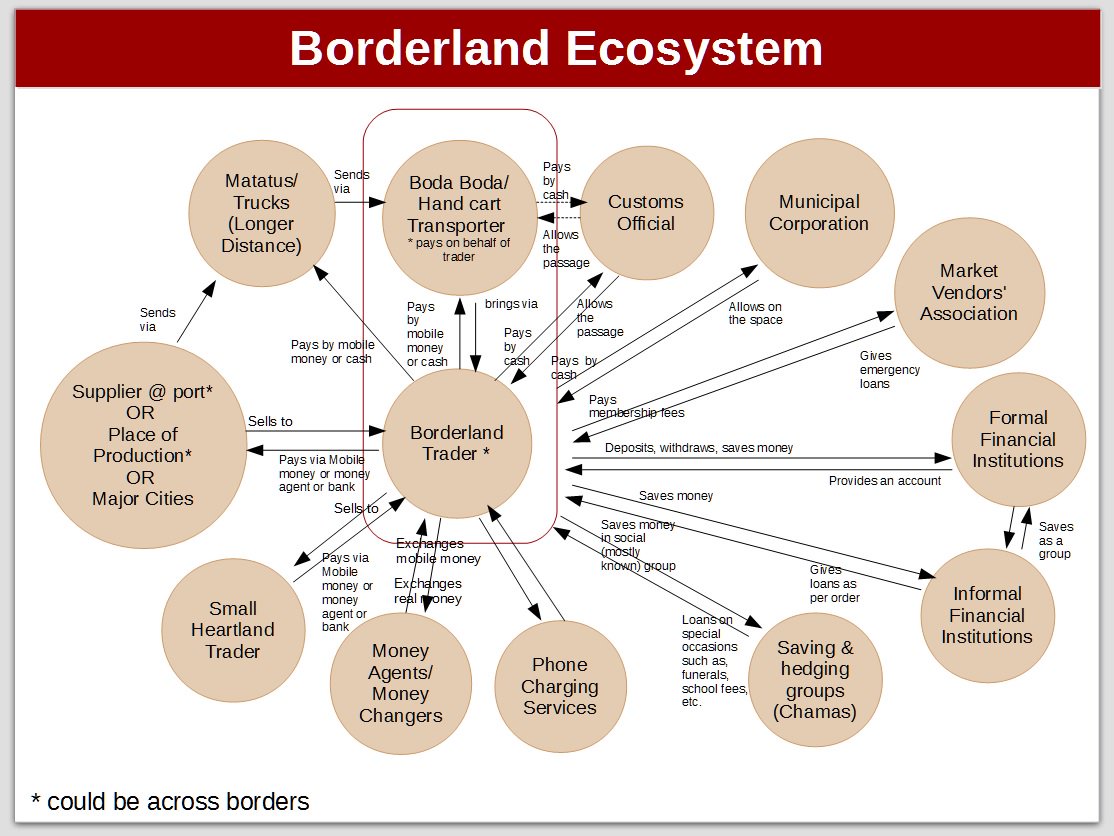 The Value web of biashara
Biashara is the Network
Alice's mitumba network /8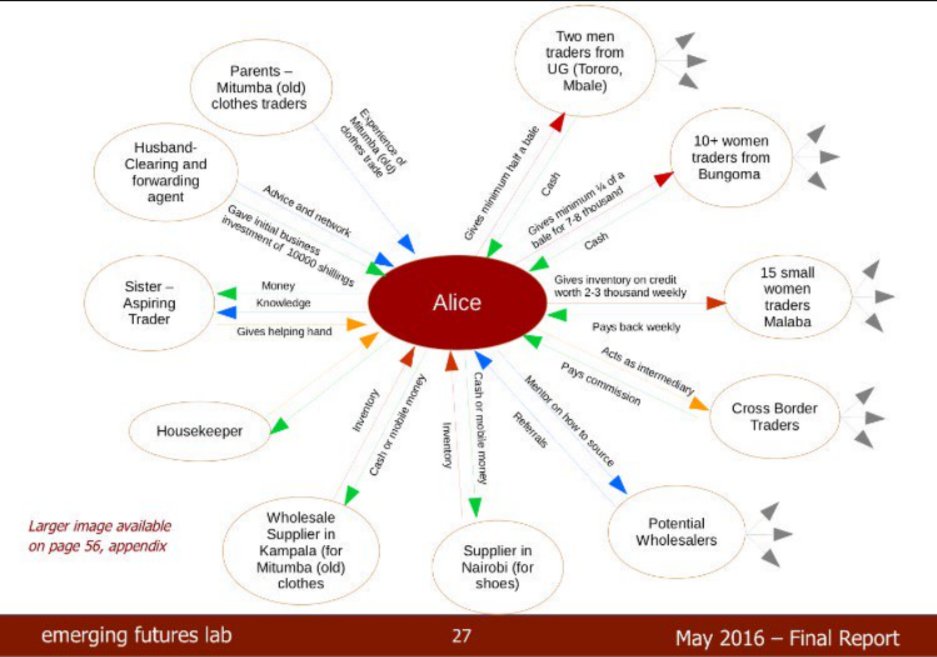 This is your base community. Your foundation. Safaricom already has a solid base of mini networks, layered on larger networks. Bishara networks.
All connected via phone, via mpesa, via sms, via whatsapp. in patches
/9
If you read their press releases on the new Bonga Chat, you can see they have a clue, but aren't committed
Here is a snippet from Tech Crunch article from yesterday titled
"Safaricom rolls out Bonga social networking platform to augment M-Pesa"
/10
Close but not close enough /11


Someone needs to build a new social network for biashara people. For biashara people to connect with each other, find networks, connect with other networks, conduct trade, commerce, get into contracts and close ie pay.
/12
I think Chamas and social savings and investment groups are a great place to start. Because people in biashara are almost always in atleast 2 biashara related business group
/13
See this tweet
How Kenyan Farmers reap through Chamas
Inspiring stories of farmers using savings groups to get funding, training and lucrative market reaping big from agribusiness
/14