Hillary got $145 million - that we KNOW of - sent to the Clinton Foundation as 'donations' by Russian principals involved in the Uranium One deal.

Oh did I say Hillary got that money? I meant her charity, the Clinton Foundation got that money. 🙄
Now factor in the bribes she got from helping Putin & Russia set up all kinds of fun neat tech transfers in the
#RussianSiliconeValley
project.
No really, Google that if you don't know what it is.
But the media is projecting all the "Russian Collusion" onto Trump. They have to, to try the keep the public from noticing how much Obama/Hillary Russian collusion there actually was.
And it's a futile exercise.
It's all going to come out anyway.
THANK YOU ANTHONY WEINER!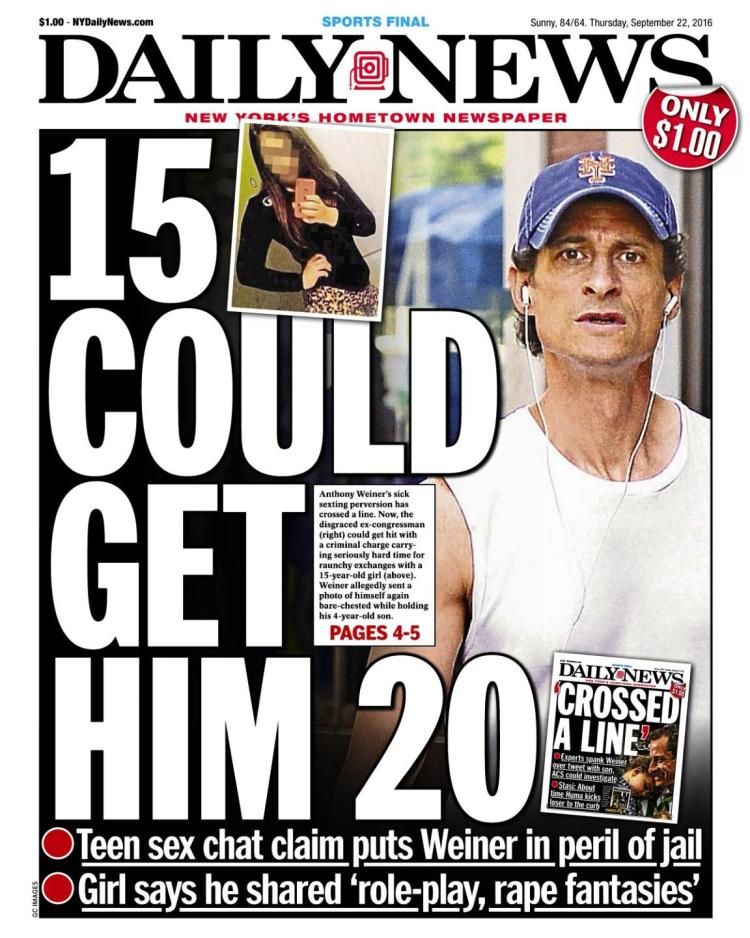 When historians look back at how the American Republic was saved at literally the 11th hour, the fact some pervert got caught sexting a 15 year old girl on a laptop he shared with his wife & key Clinton aide Huma Abedin is going to be one hell of a fun fact.