Thread.
#Counterprop
Why the "kids separated from parents by force" is Russian propaganda and why the left dutifully fell for it, once again.
A goal of counterpropaganda efforts has to be educating Americans so they can see Russia interferes in the left AND the right. We learned that from Mueller in the indictments of the 13 Russians -
#NotMyPresident
, anyone?

Russia wants to sow chaos, fear, and spread division. It takes real issues, distorts and poisons them. In this case Russian troll nets pretending to be "Resistance", have massively distorted the facts on unaccompanied children, vast majority of whom arrived here unaccompanied
The left on Twitter, thanks to mere hashtags from the FBR Resistance botnet, which is a Russian botnet, now believe that ICE is separating kids from parents, destroying the records and trafficking them into child abuse. And nobody stopped them. Congrats! You bought pizzagate!
The facts are the responsibility of Border Protection in this issue changed.
The children who have been lost track of are NOT children taken FROM their parents. They are UNACCOMPANIED children that Border Agents were trying to place back WITH their parents.
nytimes.com/2018/04/26/us/…

Furthermore, these children were not lost track of while in agency custody. They were placed with sponsor families, OFTEN THEIR OWN RELATIVES. The agency is meant to check in on those families, but at that stage, legal responsibility is with the sponsor.
nytimes.com/2018/04/26/us/…
I can't link from mobile, but the smart reporter
@DLind
I embed at top of thread, whom
@Susan_Hennessey
also RTed, points out that a number of sponsor families may then go off grid to avoid immigration checks.

So, the story is about a new duty to CHECK IN with sponsor families AFTER Border Patrol has settled unaccompanied minors may be being executed poorly. But that's ALL it is. Under
@DLind
smart and measured tweet above, somebody immediately suggests those children are "trafficked"
Now that might be a troll, or it might be a sincere belief as a result of the successful propaganda pushed by Russian trolls like this clown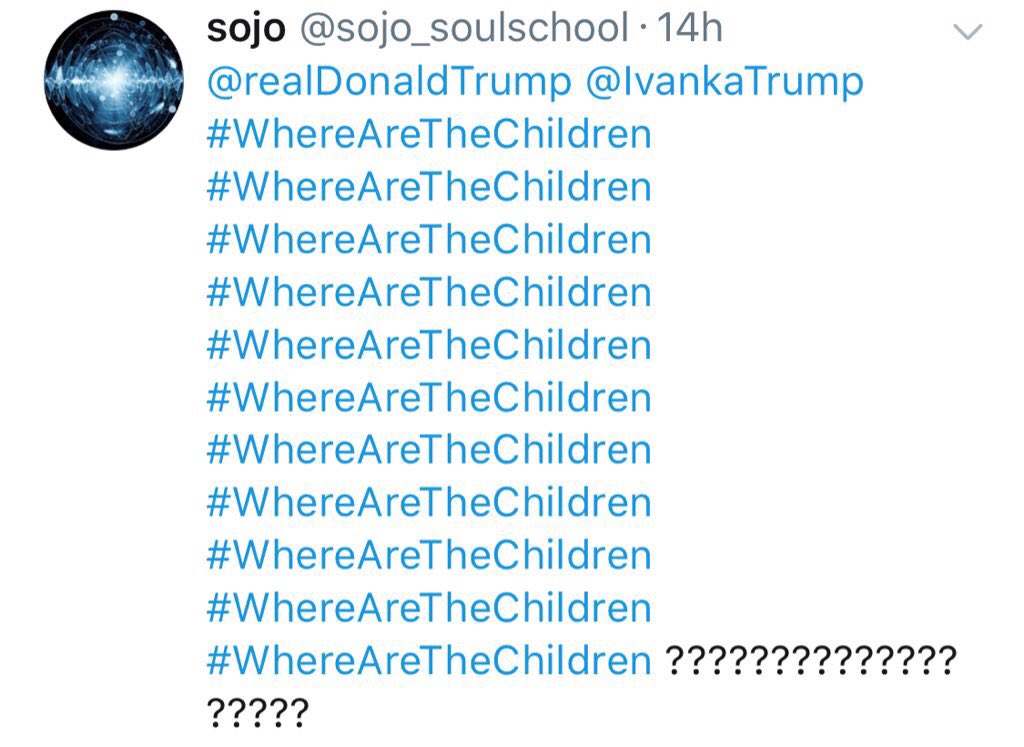 To believe that Border Patrol is engaged in the wholescale trafficking of kids you must have an INCREDIBLY LOW opinion of the United States. So many other agencies would ALSO need to fail at their jobs for this to be real. Police, judges, HHS, teachers...
Russia wants this.

Now, what does the reporting say about children who were trafficked? Under President Obama, Border Patrol did mistakenly place a handful of children with traffickers. Not only was this NOT glossed over, new standards were put in place to stop it.
nytimes.com/2018/04/26/us/…
As to the new separation of children and adults crossing the border illegally, given Russia's distortion of the "unaccompanied kids settled with parents and relatives, some of whom Border Patrol couldn't find at a three month check in" I am reserving judgement, because...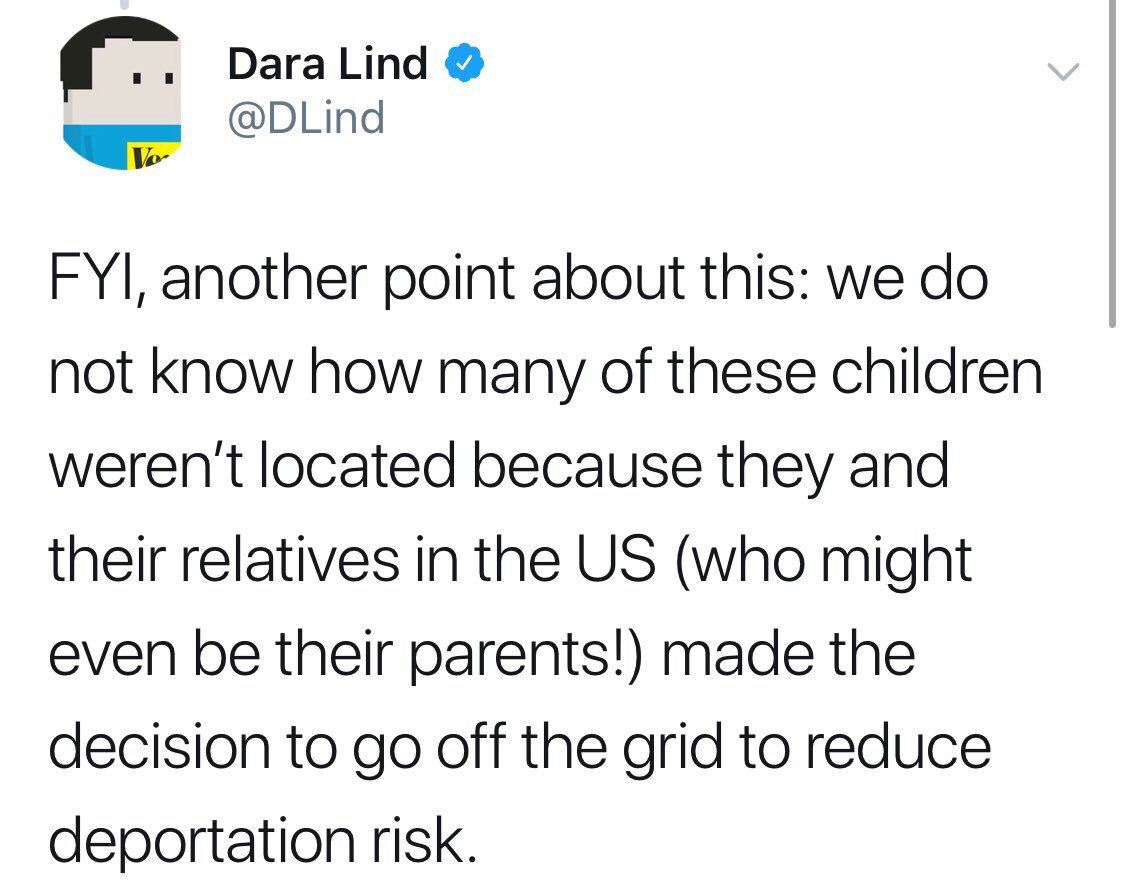 I am not sure how long the separation is for; and what the purpose is, for example are traffickers claiming to be parents? Is Border Patrol checking? When do kids get returned? Etc. I believe in the US judiciary. Bring a case; as with the Muslim Ban, our judges stop abuses. Ends.