Let's talk about the "known unknowns" of Trump/Russia—things we expect to find out, sooner or later.
[THREAD]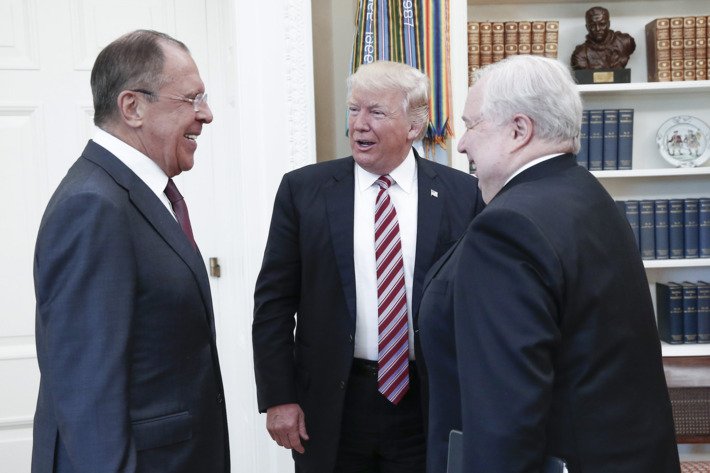 1/
In Nov 2013, Trump was in Russia for the Miss Universe pageant. We know that, despite several attempts to muddy the timeline, Trump spent at least one night at the Ritz Moscow hotel. We do not yet know with whom he spent that night, or the activities in which he was engaged.
2/
Trump's real estate company recently purchased an inordinate amount of property in cash. We do not yet know why the "king of debt" suddenly reversed course and plopped down actual coin, nor do we know how such exorbitant sums were obtained.
3/
Donald Trump, Jr. and Jared Kushner, the president's son and son-in-law, are both clearly targets of Mueller's investigation. We do not yet know when they will be indicted, or on which charges.
4/
Too, while Eric Trump and Ivanka Trump—Junior's full siblings—were somehow involved with the shady dealings, we do not yet know to what extent, or if either of them will face indictments.
5/
Michael Cohen's hush money payment to Stormy Daniels is merely the tip of an extremely large & dirty iceberg, implicating GOP donor/RNC deputy finance chair Elliott Broidy and Sean Hannity. We do not yet know where the investigation into Cohen's dealings will ultimately lead.
6/
We do not yet know the extent to which other countries—Qatar, UAE, Saudi Arabia, Turkey, Israel, China, North Korea, and so forth—played a part in Trump/Russia...if they were allied with each other or acting independently.
7/
It's been suggested that Mueller has a mole operating inside Trump's inner circle. We do not yet know if Jeff Sessions is the mole, if the mole is someone else entirely (Donald McGahn, perhaps? Kellyanne Conway? All three?), or if, indeed, there is a mole at all.
8/
Mike Pence is guilty af. But we don't know exactly how, or how it will play out:
9/
We do not yet know exactly what Donald Trump received from Putin in the quid pro quo. Help with the election, for sure; suppression of kompromat, ditto—but what else? Debt forgiveness? More? The answer to this question, more than anything, will determine Trump's fate.
10/
We are counting on a "blue wave" to wash away Trump and his minions, but with gerrymandering, voter suppression, and Russian fuckery, it is impossible to know what will happen in November.
11/
Finally, we don't know how the country will react when the indictments fly and Trump's guilty becomes impossible to ignore. Will people care? Will Trump's enablers at Fox and his evangelical stans continue to back him? Will the GOP? Who knows.
We need to vote, we need to protest, we need to call our members of Congress, and we need to SHARE GOOD INFORMATION.
This is why I wrote
#DirtyRubles
: as a tool to tell the truth. I hope that you will use it. Thanks for your support!
[END]
amazon.com/Dirty-Rubles-I…