THREAD : Here are links to help you understand the BREAKING, +HUGE story of the claim by a DNC Operative that the Obama DOJ and DHS were working with a hacker group connected to serial bomber Brett Kimberlin, as discussed in my Periscope
Here's more on Kimberlin : it's Wikipedia so make sure to check the sources it links to, don't just take the text in the article at face value - but it goes over Kimberlin's criminal convictions, activism and connect to Velvet Revolution.
en.wikipedia.org/wiki/Brett_Kim…
This hysterical article points out the post Alexandra Chalupa did on Facebook the day after the 2016 election, where she said that the Obama Department of Homeland Security and DOJ were working with an Anonymous-connected group called "The Protectors"
dailykos.com/stories/2017/7…
This 2012 article talks about The Protectors sending a letter to Kimberlin…but it's pretty clear that The Protectors IS Kimberlin, especially given Chalupa's ties to him in 2016.
dailycaller.com/2012/11/21/hac…
Here's the key statement from that DailyKos article -- Chalupa said the Obama DOJ / DHS was working with the The Protectors.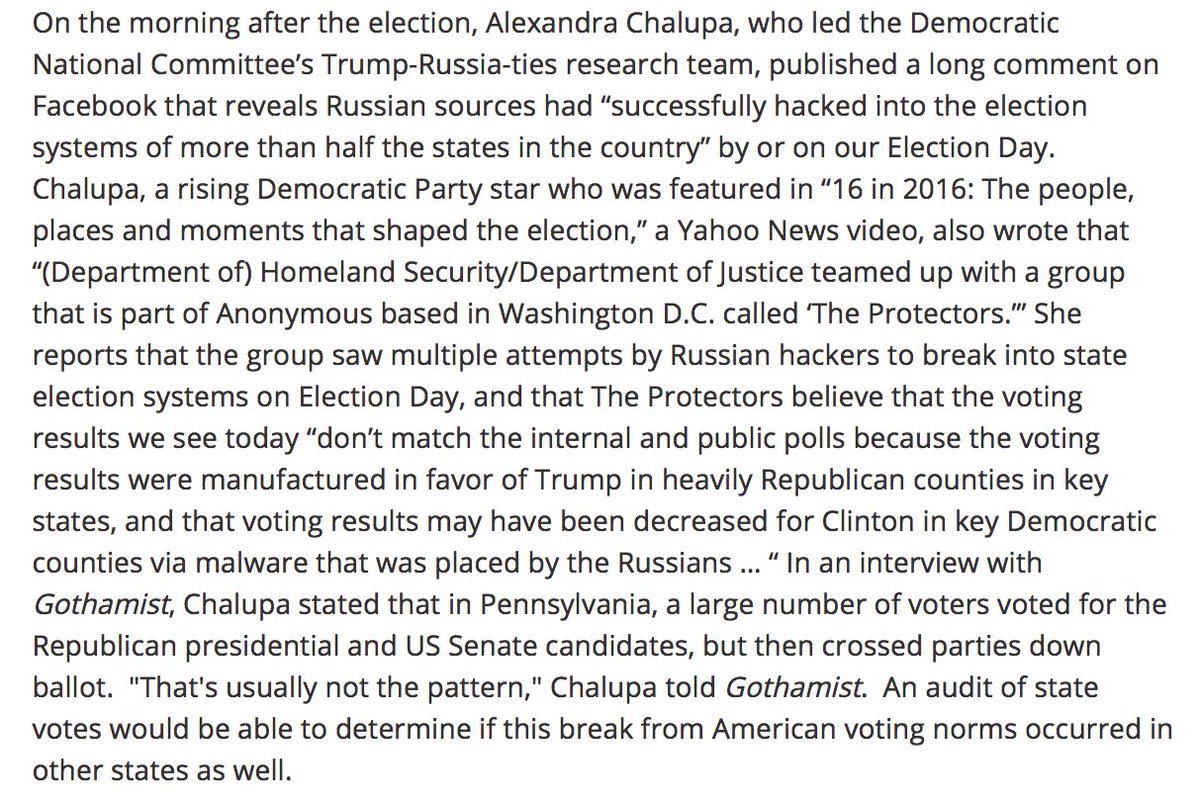 Here's the Alexandra Chalupa post from Facebook...
Note she also said -- on the day after the 2016 election -- that Paul Manafort under under federal investigation.
Let that sink in -- she's saying the Obama administration was ALREADY on Manafort.
m.facebook.com/story.php?stor…