In 1998 I went to see England play Tunisia in Marseille with my late father, Michael Young. It was England's first game of the Coupe du Monde.
1/
My father was 82, about to turn 83, not in the best of health, and my stepmother didn't think it was a good idea for him to go. But he was dead keen. He was a lifelong football fan and had been at Wembley in 1966 to see England's victory over West Germany.
2/
The night before the match, there were reports of England fans clashing with Tunisian fans and I was anxious about getting caught up in any crowd trouble. It wouldn't have taken much to knock my father over and that could easily have ended with a broken hip or worse.
3/
I was being super-cautious and over-protective, listening to news reports, talking to other fans, trying to plot a route to the stadium that would minimise the risk of danger. I had imagined it would be a lovely, father-son thing to do, but I wasn't enjoying it.
4/
We were about a mile away from the stadium, an hour-and-a-half before kick off, when we turned a corner and found ourselves in the middle of a full-blown riot. Rival groups of fans hurling bottles and chairs at each other. Fist fights. Police charges. Nightmare.
5/
I can't find footage of this particular episode, but you can get a flavour of it from this French news report on less hooligans Angleterre (although the Tunisian fans were equally culpable) 6/
I stood with my father at what I thought was a safe distance away, when increased police activity at the other end of the street suddenly caused the crowds to start running towards us. Thousands of football fans heading our way at full pelt, all in a mad panic.
7/
Running away wasn't an option – too late for that. I started frantically looking for somwhere to take refuge, some bins to hide behind, anything. I was overwhelmed with guilt. What a fool I'd been to risk my father's health in this way. My stepmother was right.
8/
Then my father calmly told me not to panic. He'd been in exactly the same situation at the Battle of Cable Street in 1936 where, as a 21-year-old, he'd gone to protest against Oswald Mosley's Blackshirts. You can see footage of that riot here. 9/
Back then, he'd been told by a veteran protestor that the thing to do when faced with an onrushing crowd was not to try and get out of the way – that way lay certain injury – but to just stand your ground and remain completely still.
10/
"Are you insane?" I said. "We'll be trampled to death."
"Trust me," he said, putting his hand on my shoulder. "It will be alright."
11/
Seconds later, we were enveloped by the stampeding mob. But in what seemed like a miracle, we both remained completely untouched. As the crowds of fans ran towards us they would register us as stationary objects – like pillars, almost – and just go round us.
12/
It was extraordinary, almost as if we were protected by a forcefield. Imagine a large shoal of fish moving quickly past the wooden strut of a peer, separating to create a space to accommodate the strut and reforming again in one fluid motion. It was like that.
13/
Afterwards, as we picked our way through the debris, Michael explained that the same thing had happened at Cable Street. By remaining completely still in the face of a stampeding mob he'd emerged unscathed.
14/
I was amazed. I had thought that the roles between my father and me were reversed and it was now my job to protect him. But in fact he had protected me.
15/
We got to the stadium in good time and were treated to a 2-0 England win, including this wonder goal from Paul Scholes. 16/
Michael died in 2002. I thought of that story yesterday on Father's Day and I'm thinking of him again today. I hope there's no trouble in Volgograd. But if any fathers and sons are on their way to that game and, God forbid, get caught up in a riot, you know what to do.
17/
This is an obituary I wrote of my father in the
@guardian
theguardian.com/politics/2002/…
And here's a picture of him as a young man. 18/18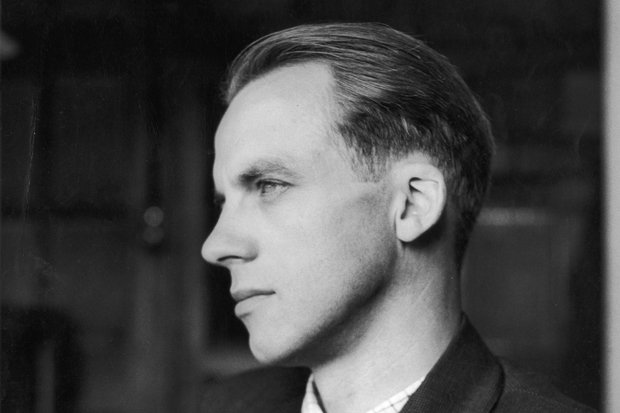 This content can be removed from Twitter at anytime, get a PDF archive by mail!
This is a Premium feature, you will be asked to pay $30.00/year for a one year Premium membership with unlimited archiving.
Don't miss anything from @toadmeister,

subscribe and get alerts when a new unroll is available!