I'm all for keeping the entire family unit together if it's proven it is indeed a REAL family unit when they are caught at the border trying to enter illegally.

And I'm all for deporting the entire family BACK TO WHERE THEY CAME FROM together.

Because I'm such a nice guy.
Once you understand TWO THINGS this entire 'separating families at the border' issue is easy:
1)
Nothing the Democrats say is in good faith and
2)
their outrage on this is 100% fake
What Democrats & the media want is for illegal family units to be allowed into the US and then have amnesty given to them so they can stay.

They are trying to get through TANTRUM what they can't get by winning elections or passing laws.
As we all know, Obama spent 8 years of his 2 terms as President playing this game where he simply ORDERED federal agencies to NOT ENFORCE LAWS that he didn't like.

It was OK to ignore laws passed by Congress because hey, the President told us to!
Well we have a NEW President for the last year and a half, and a new Attorney General. And the constant theme they have made in this time is 'Rule of Law'.

When you are ruled by MEN you have elites picking and choosing which laws are 'real' & which ones are not.
What's the point of even having a Congress, with it's Senators & Representatives elected by the people, if the Executive branch, which is supposed to see the laws faithfully executed, decides to ignore laws Congress passed?
Instead of having the 3 co-equal branches of the US gov't as set down by the Constitution, you'd have the Executive Branch overshadowing the Legislative one, by allowing it to say "Sorry, I don't think that's a real law and I'm not going to follow it."
If a law passed the judicial muster of the Supreme Court branch, then it's not up to the Executive branch to pick and choose which laws passed by the people's elected representatives it's going to enforce & which laws it will ignore & pretend aren't there.
Here's the oath the President repeats at his inauguration: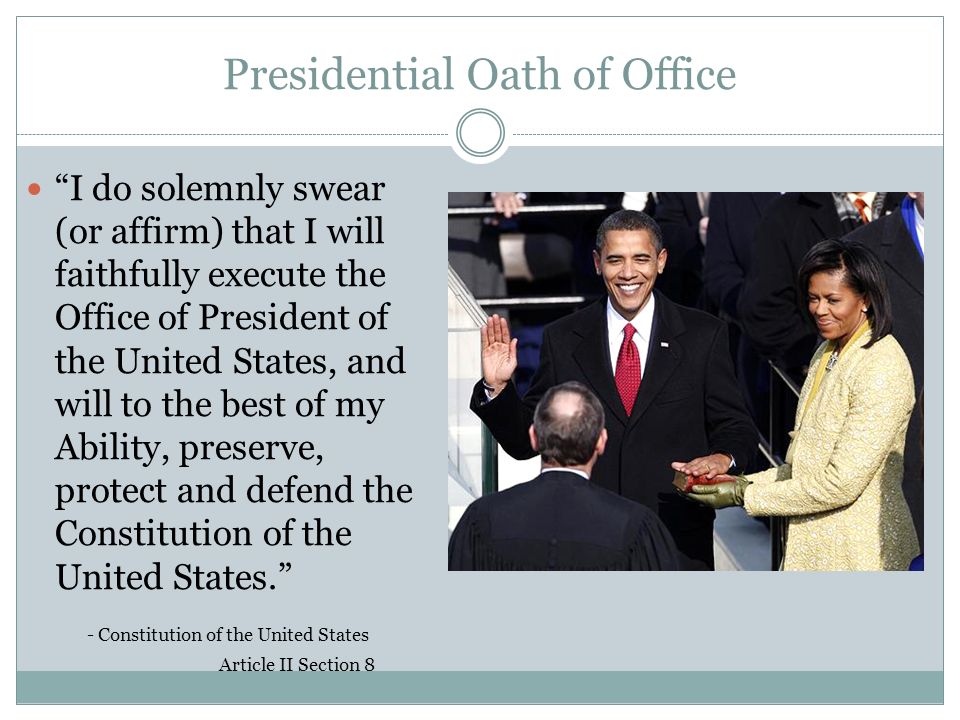 Just because *Obama* spent 8 years violating that oath by picking and choosing which federal laws he'd have federal agencies enforce & which laws he'd make them ignore is NOT a precedent that any subsequent President is bound to follow.
The President is the nations chief law enforcement officer. Part of his job is to see that the laws of the land, voted into the record by the people's representatives, are faithfully executed.
THESE two guys made it a deliberate decision many times to not enforce federal laws they didn't like.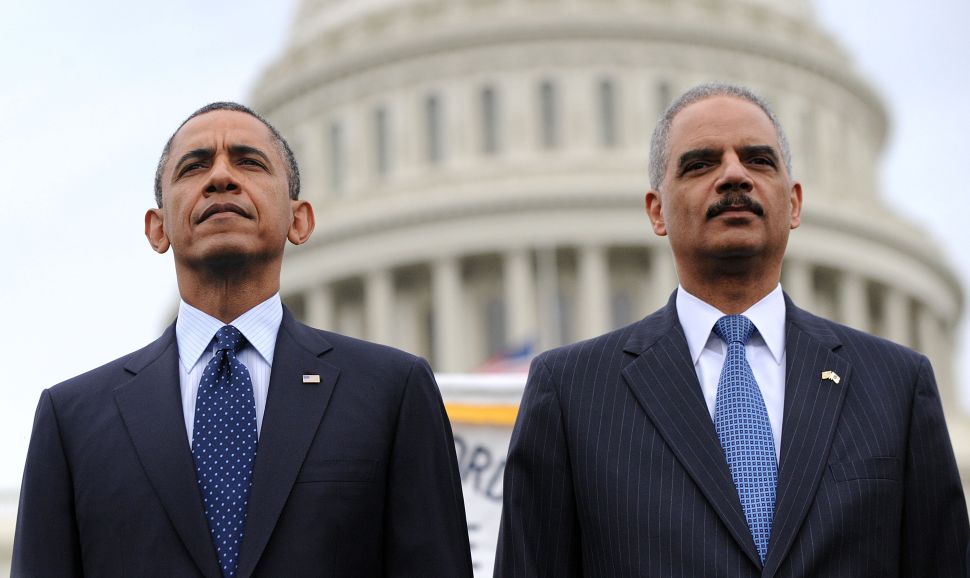 Well federal agencies are under NEW MANAGEMENT now. These two guys take enforcing laws passed by Congress seriously. They understand they don't get to pick and choose which laws are 'real' and which ones are not.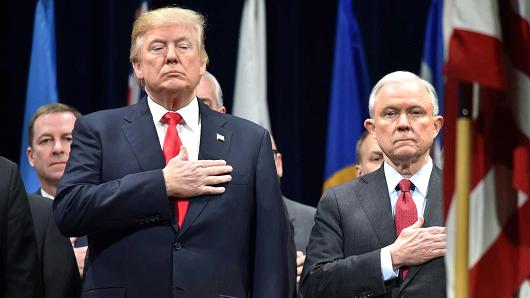 So Democrats and DNC Media can throw all the tantrums they want. Trump is putting the ball on this family separation issue squarely where it belongs: in Congress.

If you don't like the law, CHANGE IT.

But the days federal agencies could pretend that law isn't there are over.
The Trump administration is enforcing the law as it is written. If people don't like that, the remedy is not to go back to the Obama-era practice of simply pretending the law is not there.

It's to get Congress to act to change it.

Which is EXACTLY what Trump is doing.
THIS guy actually took that oath seriously.
You don't like that? Deal with it!
/end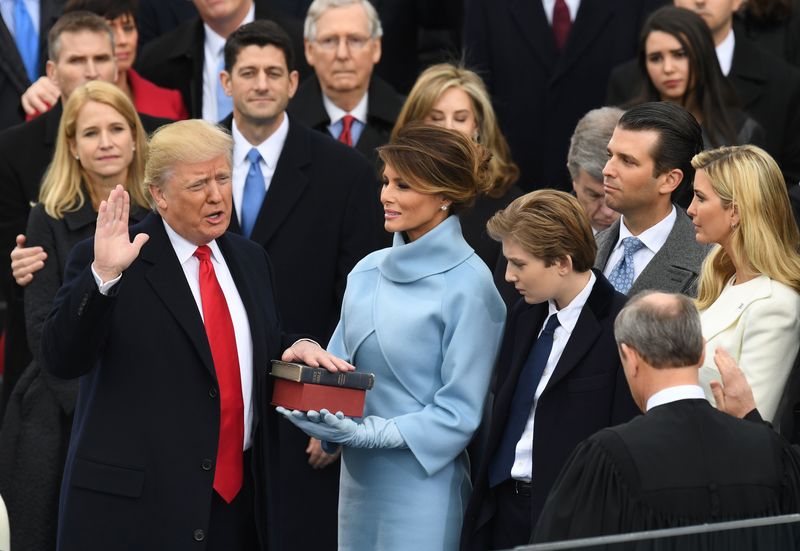 PS: I *love* the look on Mitch McConnell's face in the background of this picture.
"My God...this is....this is really happening....."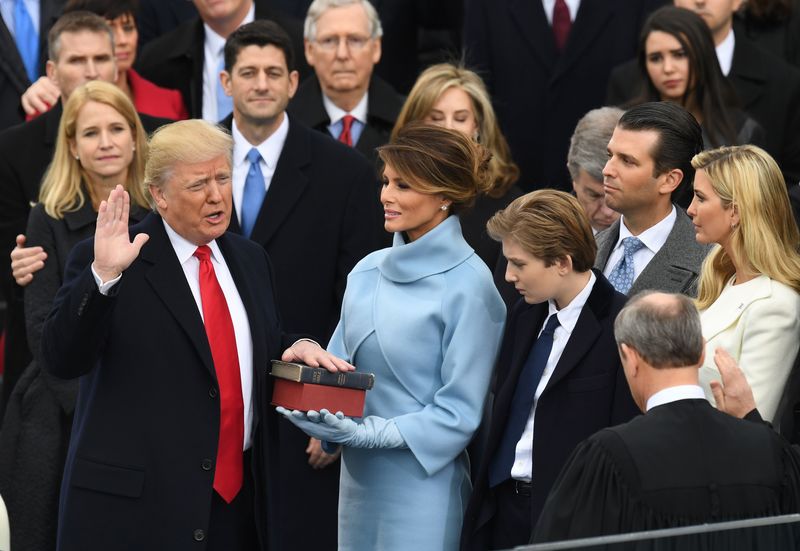 ADDENDUM: That's right, Democrats, keep fully exposing yourselves on this. You want amnesty for the entire family, not their staying together in US custody until they can be deported together.