1/
Updated rant:
You see that fork lift to the right? That is how they are LOADING the entire car and carrier to the line. Never in all my automotive career have I seen this. This is an epic cluster f*#%. No one plans to put an assembly line in an uncontrolled environment.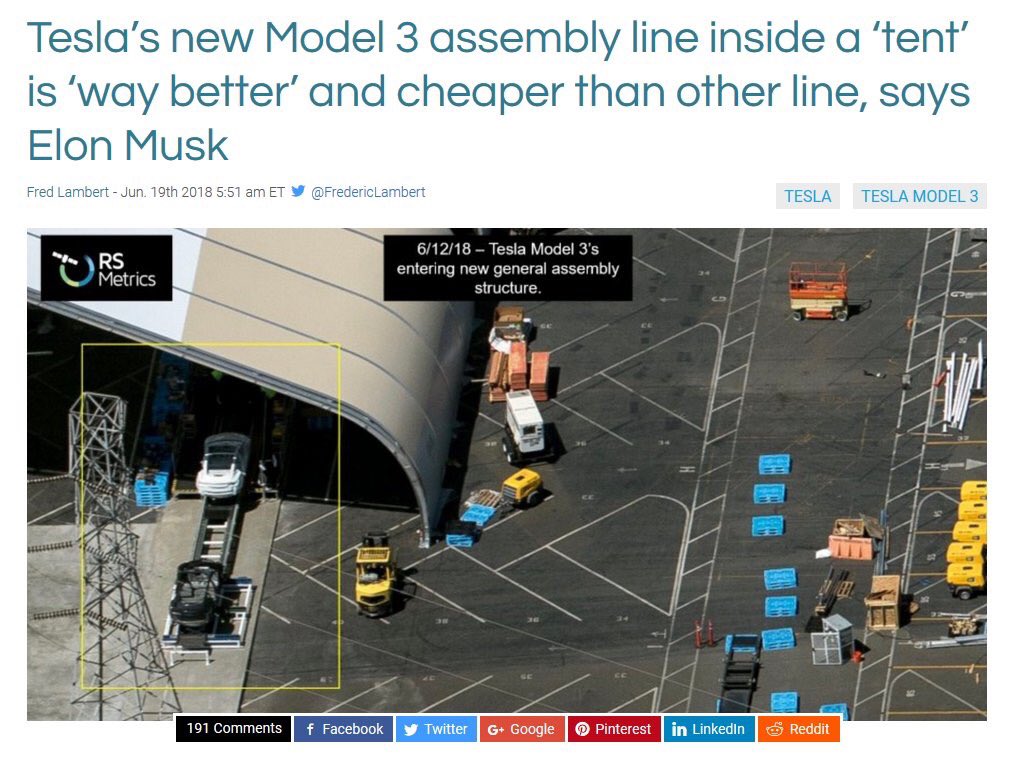 2/
So, they are literally picking up the car and carrier with a forklift from post paint inspection within the factory. Then they are driving it out of the factory over a shitty parking lot, jostling the vehicle body the entire way.
3/
they have to deliver all the material like the entire door sub assembly (post paint), instrument cluster, interior trim, wire harness, seats, carpet, head liners, front and rear glass, etc..etc.. to the f$&@'n tent
4/
in the normal factory all the interior trim and sub assembly conveyers is sequenced perfectly so when your specific vehicle shows up at the station it is then assemblied according to the build order. (E.g. white Car with white doors and tan interior...etc..etc)
5/
now in this f$&@'n tent there is NO Manufacturing execution system or shop floor control to ensure the correct sequencing and addressing because all your damn parts are now being forklift in from the factory to the tent without a conveyer or "home"
6/
sequencing and scanning of the sub assemblies will now all be done off of excel spreadsheets or manually done. Which is prone for errors.
Assembly will be even more manual than their "manual" assembly line in the factory and a lot harder. Quality problems will happen.
7/
add to that unqualified assembly tools and fixtures.
And it's only going to get hotter during the day without climate control. Employees will be pissed.
What an epic cluster f#%*
8/
Model 3 Car's had crappy fit and finish issues before this. Now all of these cars will be built in a temporary facility, with tools and fixtures hastily put together with disgruntled employees. Wrong config and cars will be even worse from a fit and finish standpoint.
9/
no amount of end of the line visual inspection will ensure the quality of these vehicles built in this f*%$'n tent. Do not buy these vehicles.
This will not end well.
End rant.
10/
looking at the pictures from
@skabooshka
: this setup will put people in harms way. People will work on both sides of the line and there is no room on the right. The pallet of line side material will be brought in by forklift. Forklift and people do not mix well.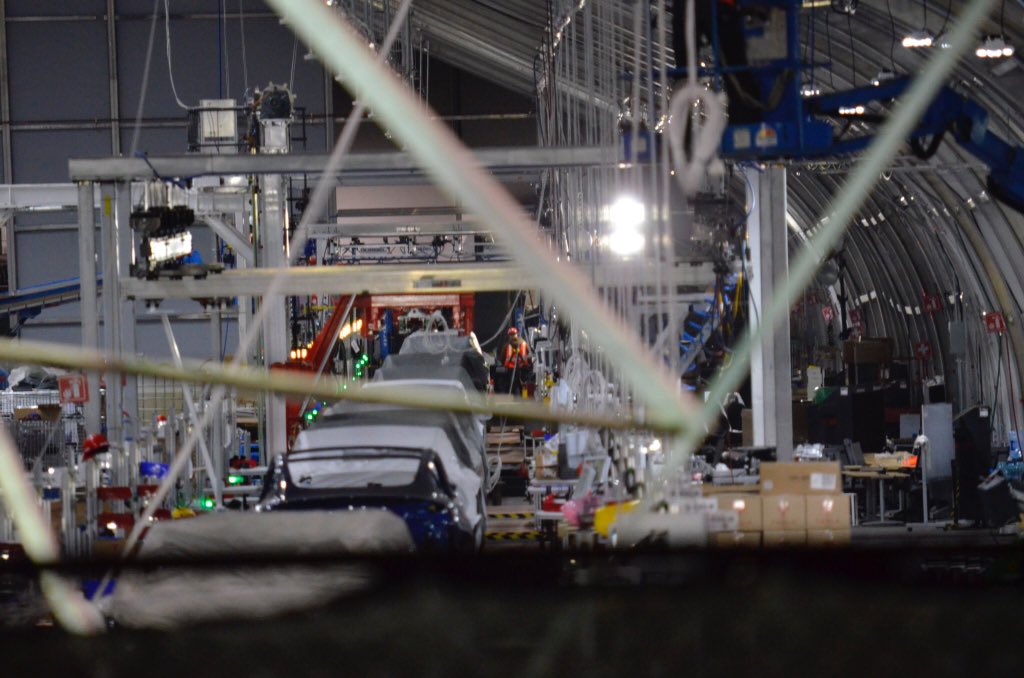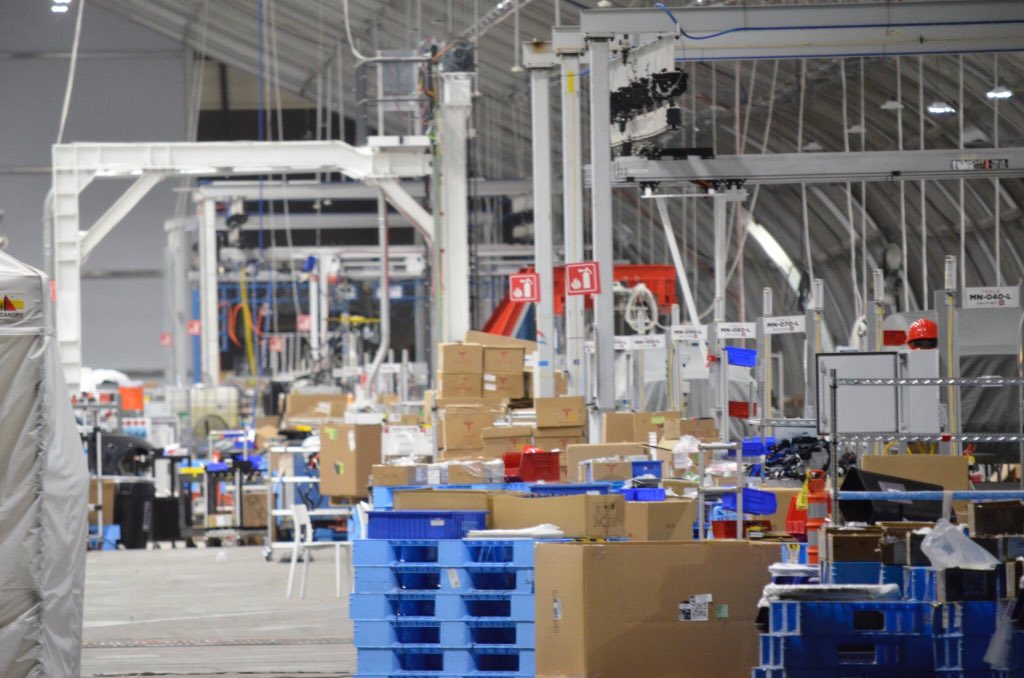 11/
picture from
@TeslaAgnostic
. I've been in manufacturing for over 25+ years. 15 of it is in old Big 3 auto; engineering, launching and managing BIW and final assembly plants. I have never put UNTRAINED people on the line, much less summer interns. Quality will suffer.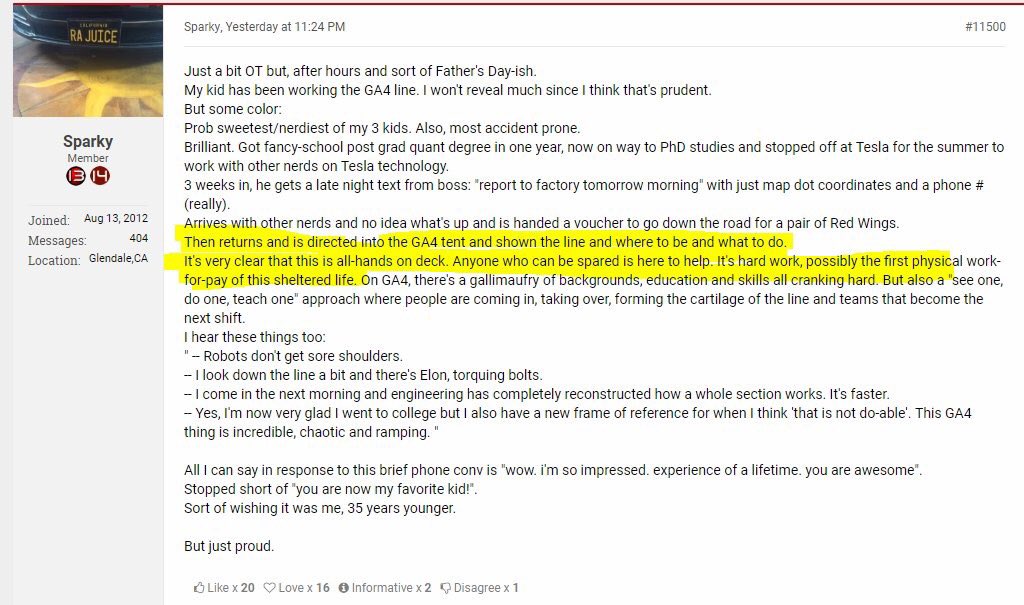 12/
in car development; Safety, Reliability, and crash testing are modeled and TESTED on vehicles that are ASSUMED TO be assembled to specification. This is usually done on proven tools, fixtures, and TRAINED employees. NOT untrained summer interns. People lives are at stake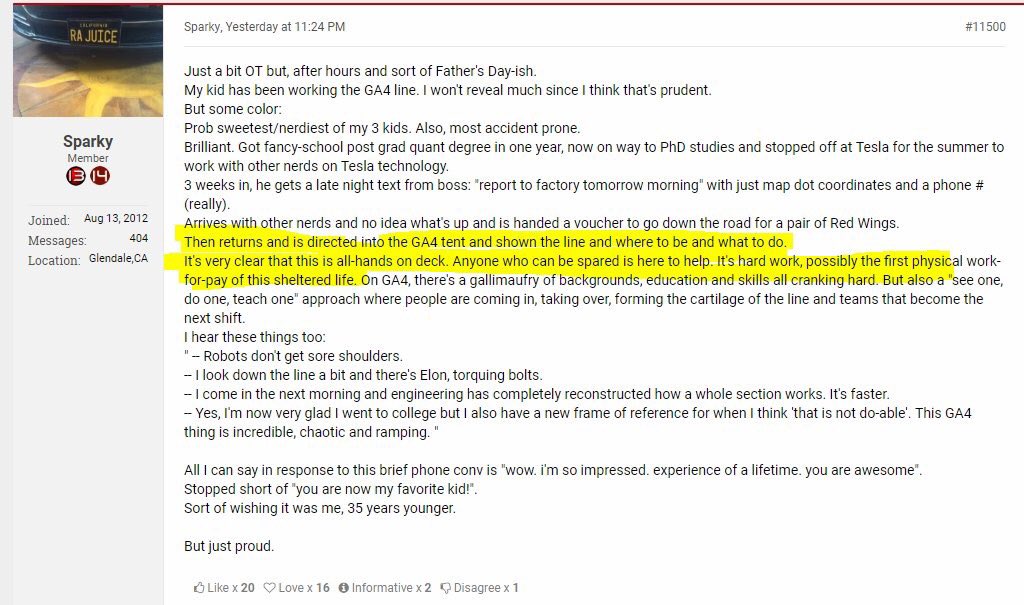 13/
I hope they give the interns at least some fans as they sweat inside the tent this weekend.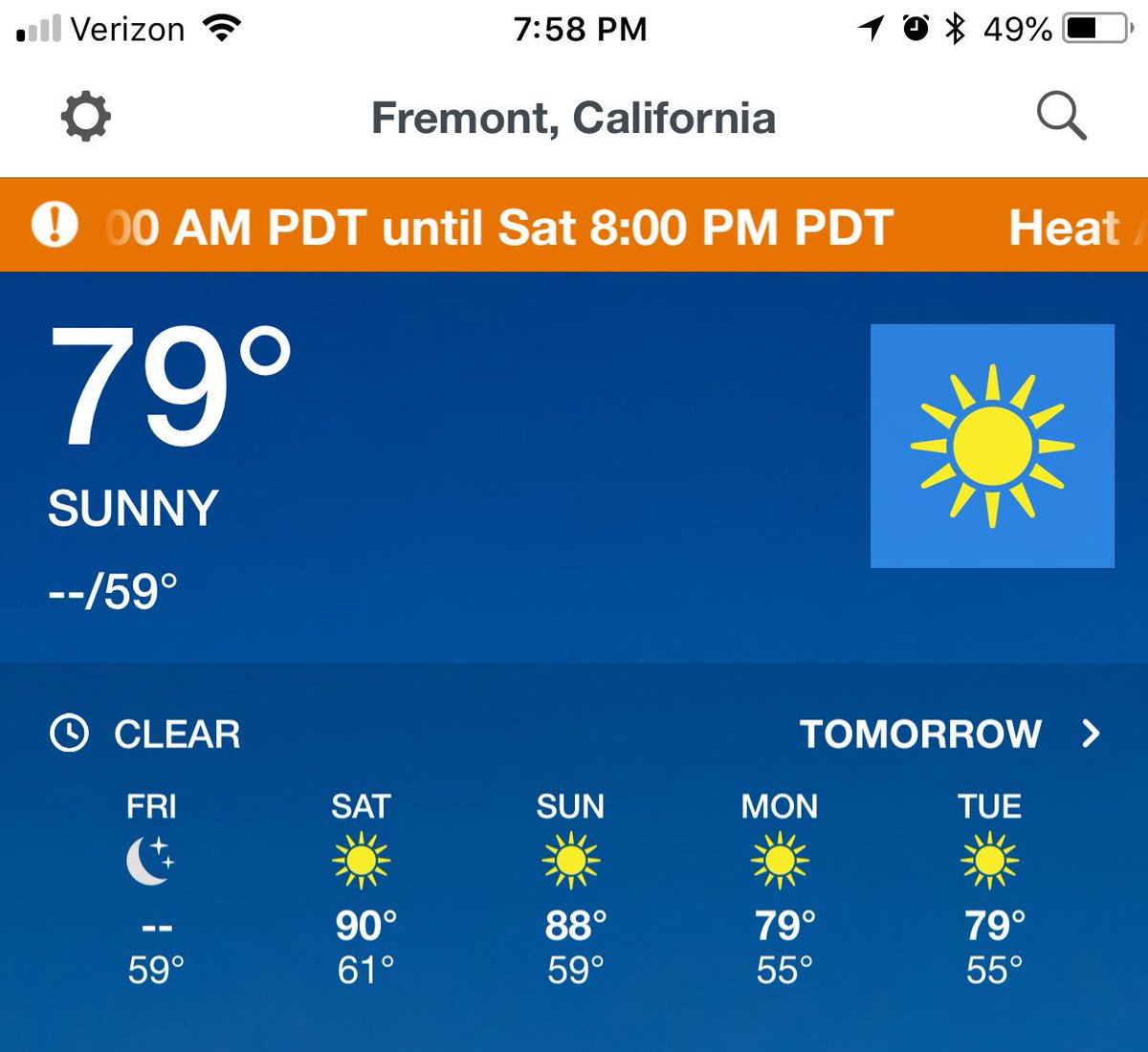 @BertelSchmitt
I thought you might like my meltdown on this. see full rant above 1-12. I couldn't believe they are doing this.