Here we have a striking example of what is being termed the 'post-truth era'. A director of the Women's Equality Party believes that sex-stereotypes are innate and female homosexuality should include penis (pre-op).
#sciencedenial
#WarOnWomen
#GetTheLOut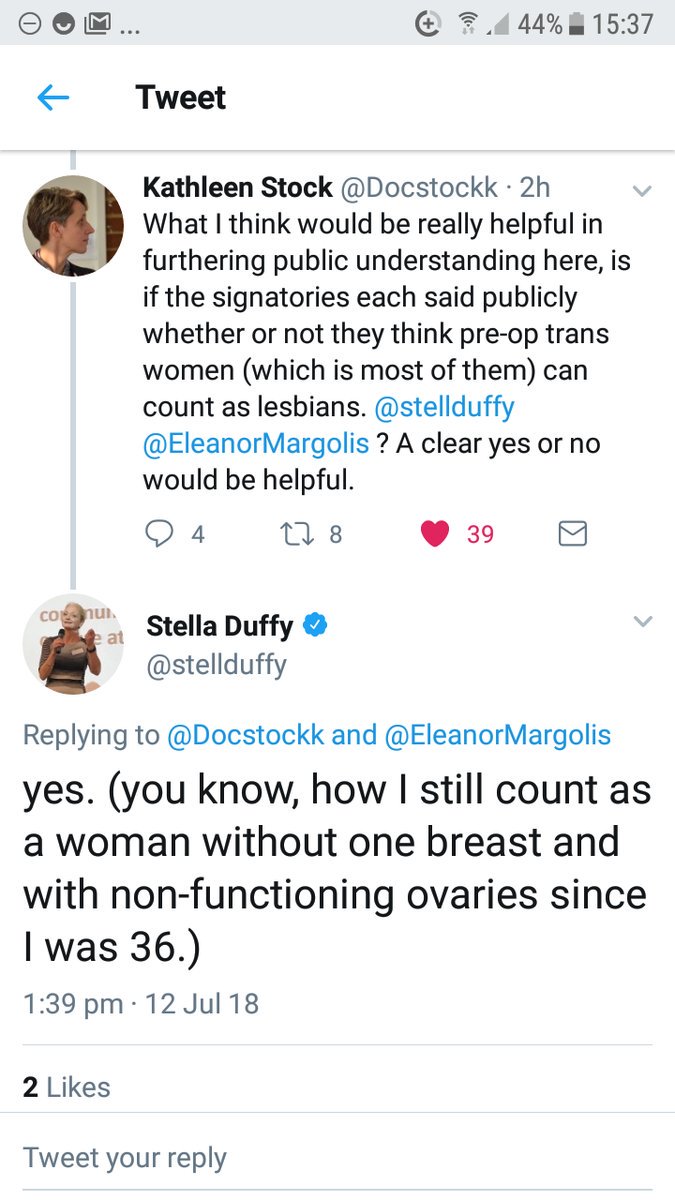 It appears that Ms Duffy is infact celebrating that some are calling lesbians bigots for not wanting to have sexual interaction with male genitalia. The notion that lesbians must accept hetrosexuality is homophobia.That is the 'Women's Equality Party' for you.
#WarOnWomen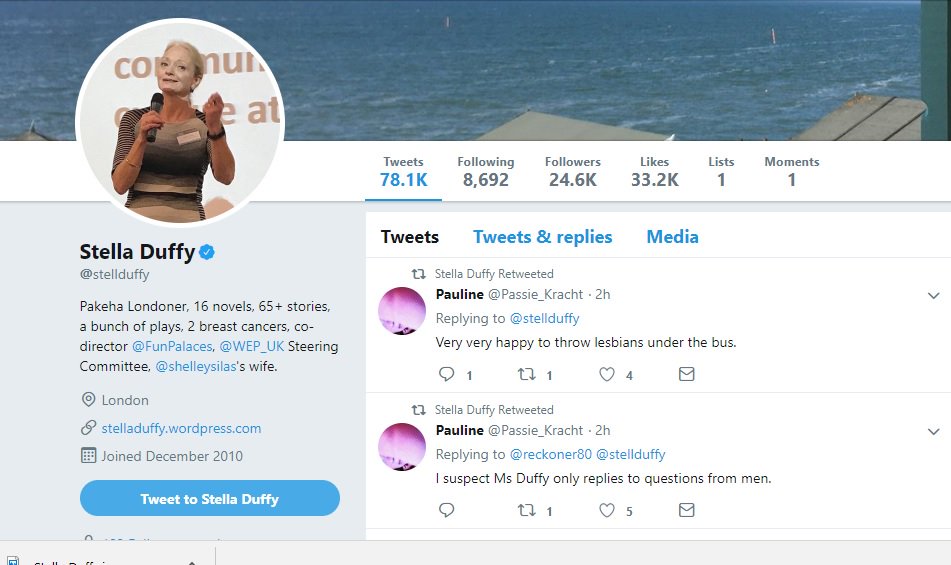 It seems that Ms Duffy justifies her stance that lesbians need to accept penis in their sexuality from ancient Maori sexual fluidity. I wonder, does Ms Duffy request gay men become 'sexually fluid' to include heterosexual sex with women as well?
#WarOnWomen
#GetTheLOut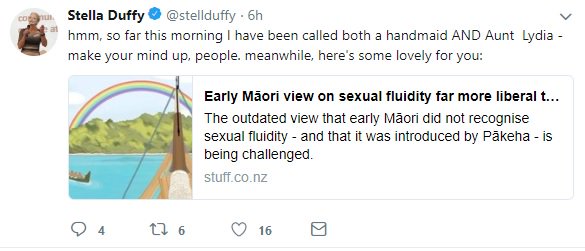 No feminist has argued that it is breasts which make a women , or the reverse that the removal of breasts or other body parts makes one less of a woman. Nevertheless, Ms Duffy makes that argument to claim a penis is female. It is astounding.
With regards to the 'Women's Equality Party', prior to the public homophobia of one of its directors, the name signalled a red flag for me. I don't want equality in a bad system, I want liberation. I don't want women to rape men at a rate of around 11 per hour, to murder men at
2 per week, to harrass and intimidate them, to view them as mere sexual objects for women's pleasure. Those are just a few examples, I don't want to be equally bad, I want to be liberated.
Returning to Ms Duffy, do her tweets reflect the thoughts of the party she is co-director of? If so, would that not suggest that they wish to remove the protected characteristics of sex, sexual orientation and belief from the Equality Act?
One
@Indy_Sinead
has rebuked Ms Duffy so well that I feel I should share it: 'Losing a breast/having a hysterectomy/suffering a miscarriage/infertility are all as much part of the experience of being biologically female as menstruation/birth/breastfeeding etc.'
If Ms Duffy and the party she co-directs (WEP) do not believe in the reality of biological sex, but rather think that our oppression is an innate all powerful girly essence, how do they propose to challenge sexism?