NEW: Deceased GOP operative Peter Smith, who previously told WSJ he tried to obtain Hillary Clinton's emails via hackers, made several cash withdrawals during those efforts that were deemed "suspicious" by his bank. Those may have been payments to hackers.
buzzfeednews.com/article/jasonl…
"According to a person with direct knowledge of [Peter] Smith's project, the Republican operative stated that he was prepared to pay hackers 'many thousands of dollars' for Clinton's emails — and ultimately did so."


Peter Smith has said he was in touch w/ both Russians on the dark web & Trump campaign officials, particularly Michael Flynn.
Now, per
@BuzzFeedNews
: FBI & congressional investigators have zeroed in on transactions he made right as his effort to get Clinton's emails heated up.
(Reported July 2017): Peter Smith had listed Steve Bannon, Kellyanne Conway & Sam Clovis, in addition to Flynn, in a "recruitment document" for his efforts to obtain Hillary Clinton's emails from hackers.
wsj.com/articles/gop-a…
Peter Smith's "recruitment document" re. Clinton's emails was dated Sept 7, 2016.

The next day, Jeff Sessions met w/ Russian Amb. Sergey Kislyak in DC. Also on that day, Trump told Russian TV he thought Dems were making up the story about Russian hacking.

In addition to Flynn, Bannon, Conway, & Clovis, Peter Smith also reached out to Charles "Chuck" Johnson in his quest to get HRC's emails.
Of note, Johnson set up a meeting (04/17) between Julian Assange & Dana Rohrabacher. Here they are at the embassy:
politico.com/magazine/story…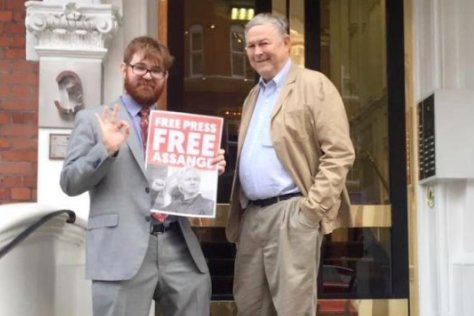 From last August: Charles "Chuck" Johnson, one of the people Peter Smith reached out to in his efforts to obtain HRC's emails, refused to cooperate with the Senate Intelligence Committee's investigation.


June 2017: Matt Tait revealed that Peter Smith had reached out to him. Smith believed that HRC's server had been hacked by the Russian govt & others, & he wanted Tait's help "to ensure that the fruits of those hacks were exposed prior to the election."
lawfareblog.com/time-i-got-rec…