As we wrap up
#GSU18
, I want to thank the 1,000+ volunteer leaders - including 300+ gun violence survivors - from 47 states and DC, who attended. Just 5 years ago, I skyped with 5 women trying to figure out how we could build
@MomsDemand
. As of last week, we are 5 million strong.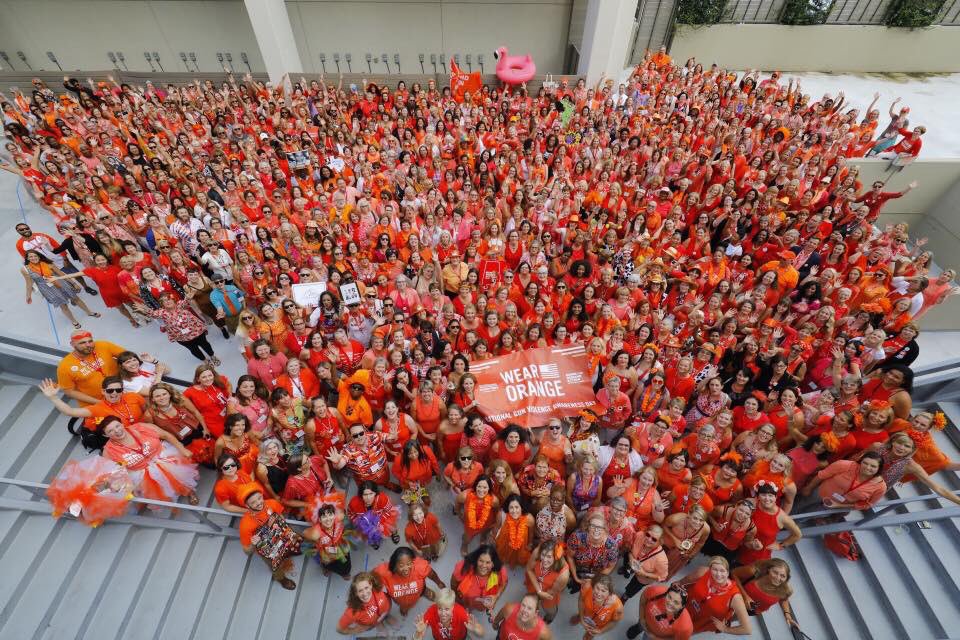 .
@MomsDemand
volunteers are carrying on that tradition by bringing the gun lobby to its knees through the unglamorous, heavy lifting of grassroots activism. Organizing to win requires tenacity. We show up over and over again, knowing that if we build it, the people will come.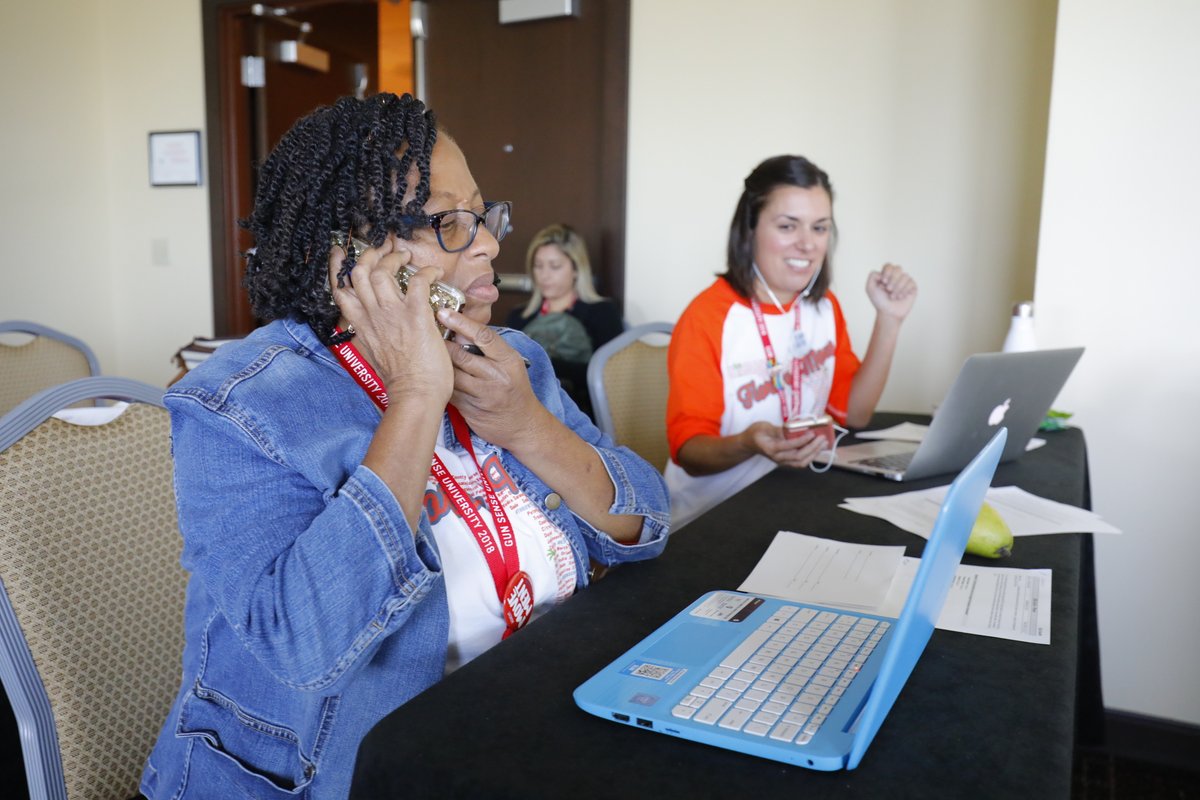 In the past six months, we've held over 8,000 events attended by more than 225,000 people. We supported hundreds of
#MarchforOurLives
events and amplified the voices of a new generation of activists, including the newest members of our movement, Students Demand Action.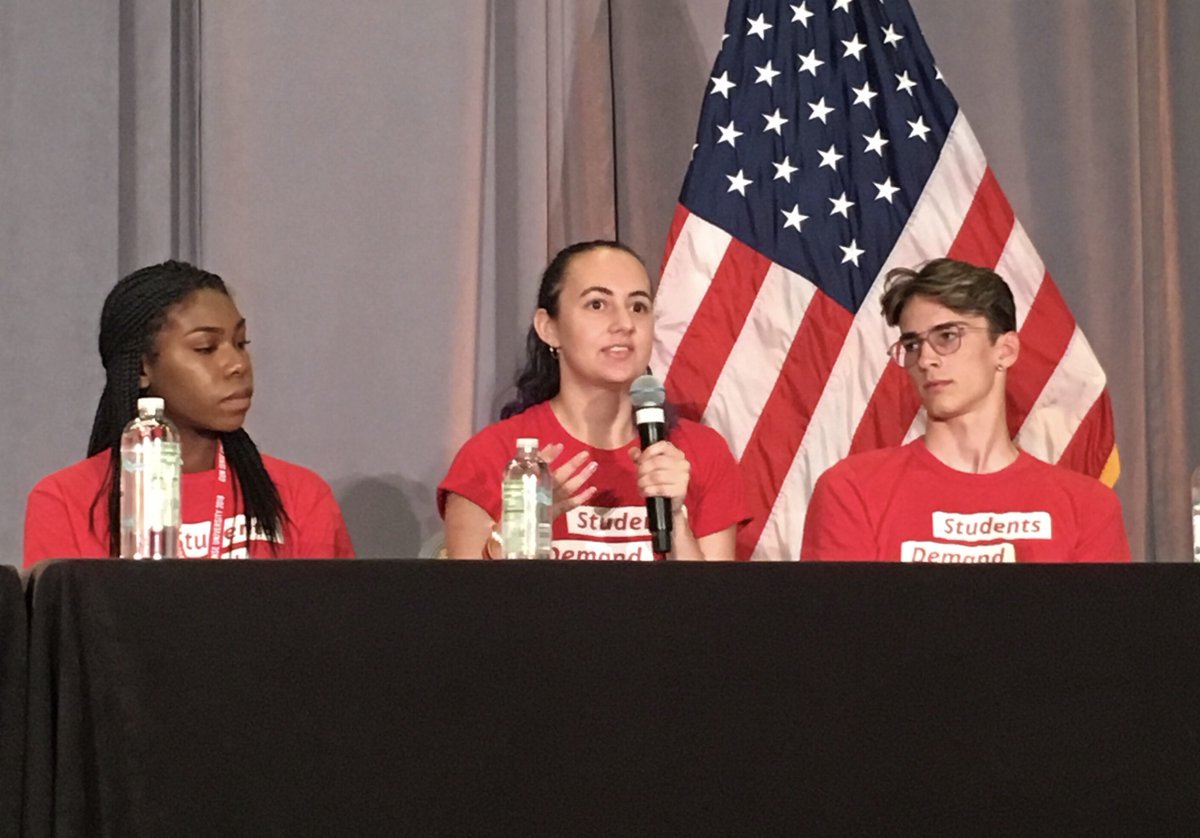 The influx of tens of thousands of new volunteers in the wake of the shooting tragedy in Parkland strengthened us to pass more good gun bills than in any prior legislative session, and to stop 1,000+ bad
@NRA
bills, for a win rate of over 90% for the 4th straight year in a row.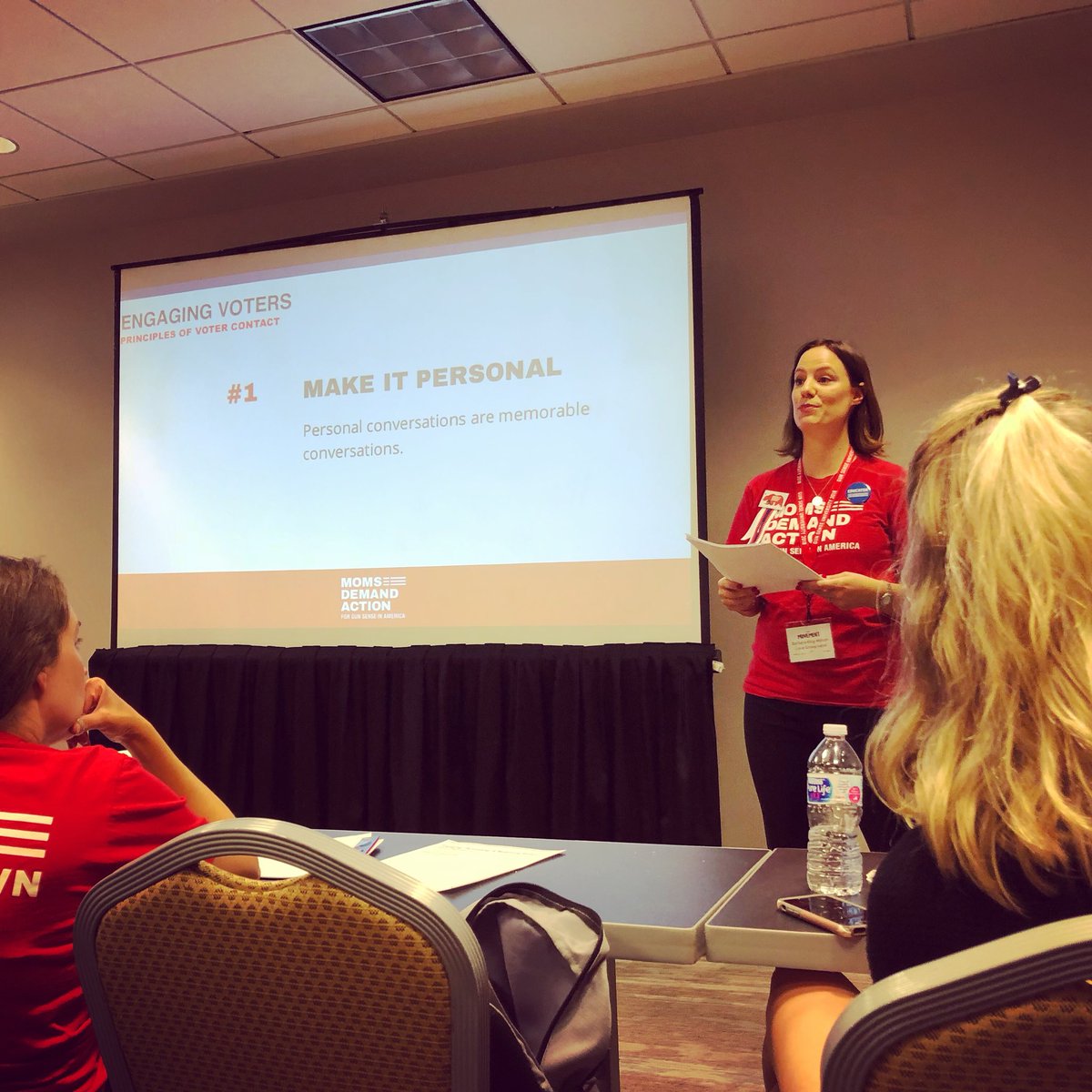 Vermont became the 20th state to close unlicensed sale loophole
10 states passed domestic gun violence laws
8 states passed Red Flag Laws
10 states made bump stocks illegal
And we defeated guns in schools in 16 states; guns on campus in 18 states; permitless carry in 15 states
.
@MomsDemand
volunteers also doubled down this year on fighting gun violence in marginalized communities. If we want to end gun violence, we have to fight the systemic racism that can cause it, too. We must we listen to those most affected by gun violence and work together.
In cities like Baltimore; DC; Minneapolis; San Antonio; Kansas City; etc;
@momsdemand
volunteers are partnering with Black Visions Project, Baltimore Ceasefire, Showing Up for Racial Justice, Mothers in Charge and others to create networks focused on reducing city gun violence.
In the ultimate act of bettering our communities,
@momsdemand
volunteers and gun violence survivors are taking the skills they've learned with us to the next level by running for office. This year, 50+ volunteers are running, from city council to Congress.
houstonchronicle.com/news/education…
And that's how you build a movement. Not just by posting online or only offering thoughts and prayers, but through sustained, effective action. Year after year,
@MomsDemand
volunteers and gun violence survivors show up tirelessly to help save lives and fight for gun safety.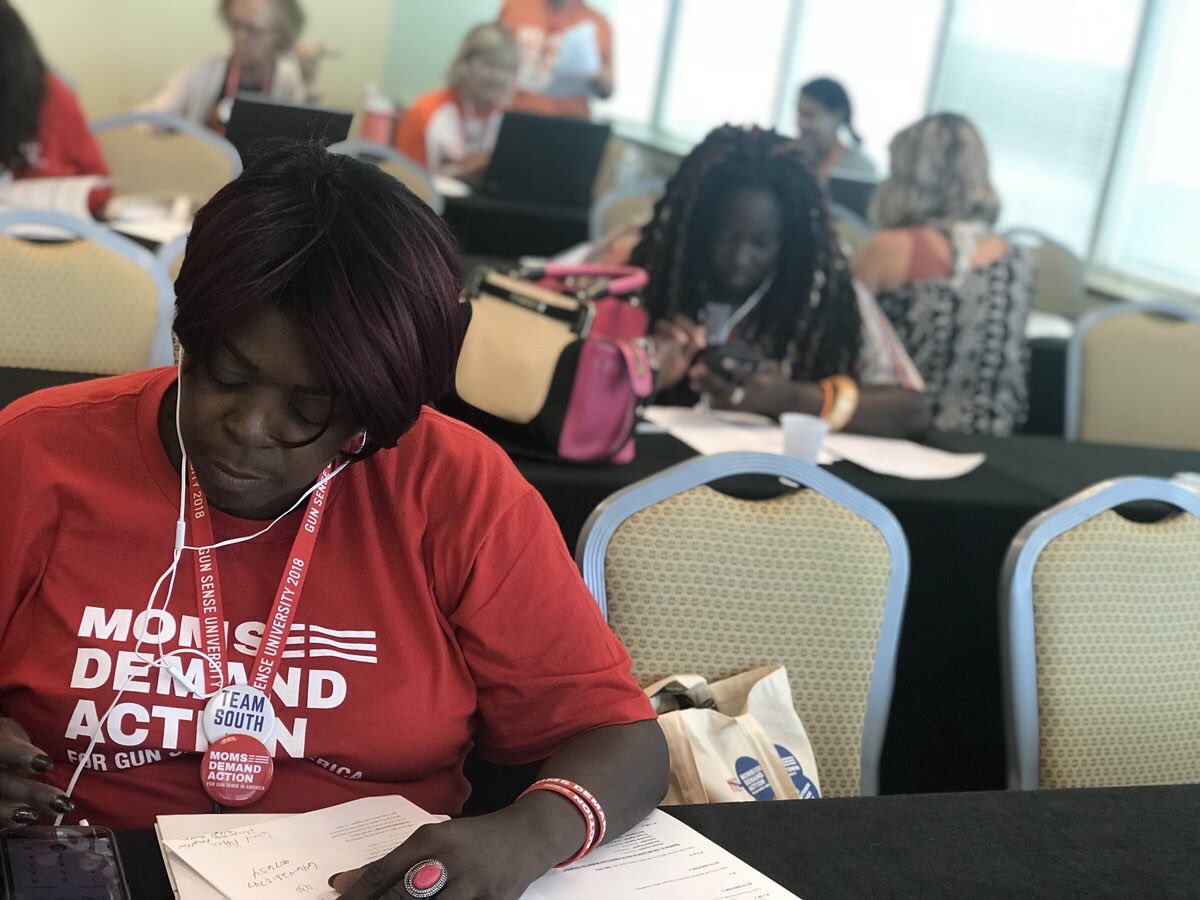 Thank you for finding time to dedicate your talents to this movement despite other responsibilities. Thank you for working to make
@MomsDemand
more inclusive and stronger than ever. Thank you for never giving up, and ensuring that what could have been a moment became a movement.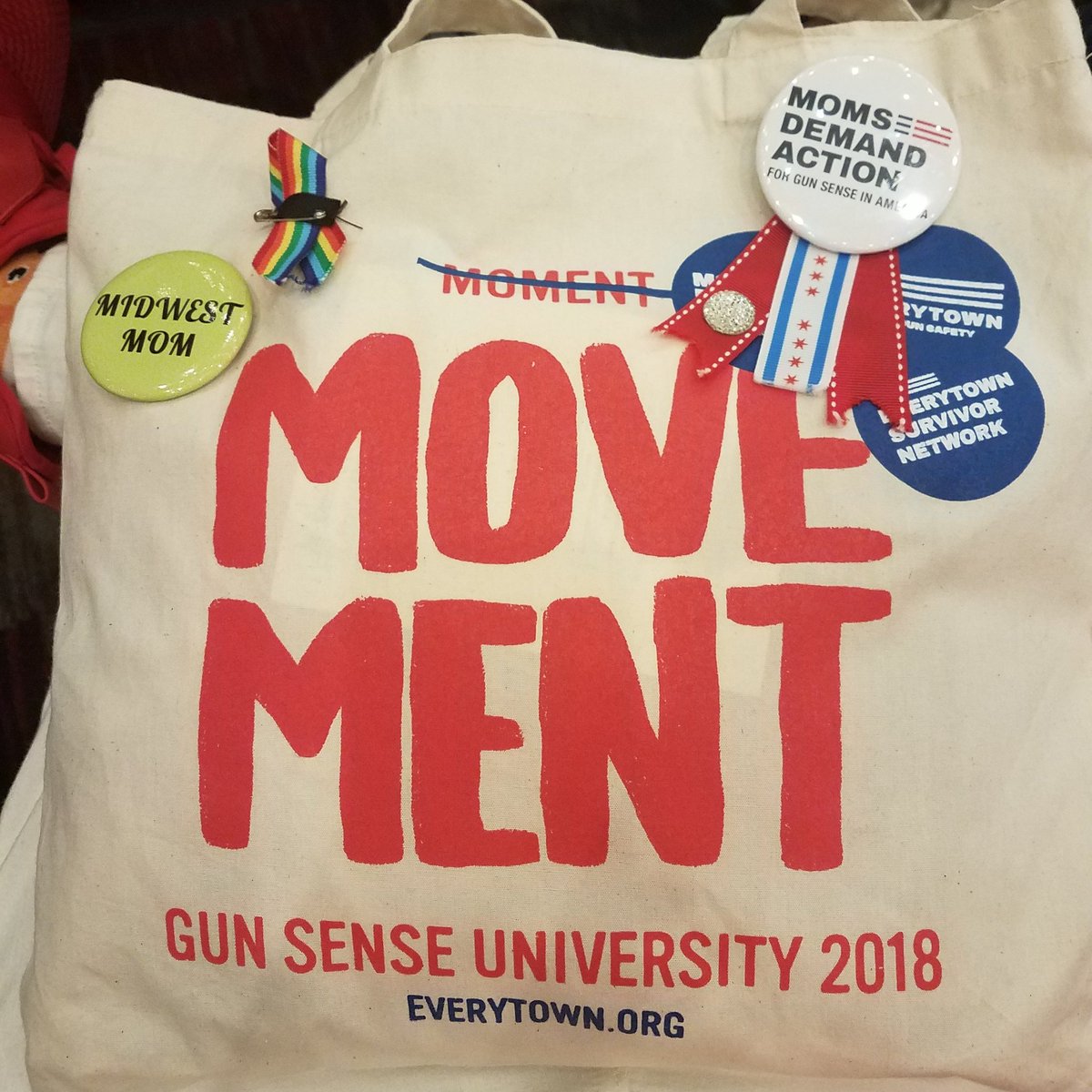 And thank you to our mothership,
@Everytown
, and to
@_juliannemoore
,
@staceyabrams
,
@LucyWins2018
,
@JohnFeinblatt
and
@MikeBloomberg
for supporting such an amazing and impactful weekend.
#GSU18