#Thread
👇👇👇
Can the Senate President be removed IF the entire 109 Senators are not complete?
#MyView
Saraki is GONE if and when
@OfficialAPCNg
is ready. It will only take 30 minutes without any drama. So don't think removing Saraki will be that dramatic guys..
#RemovingSaraki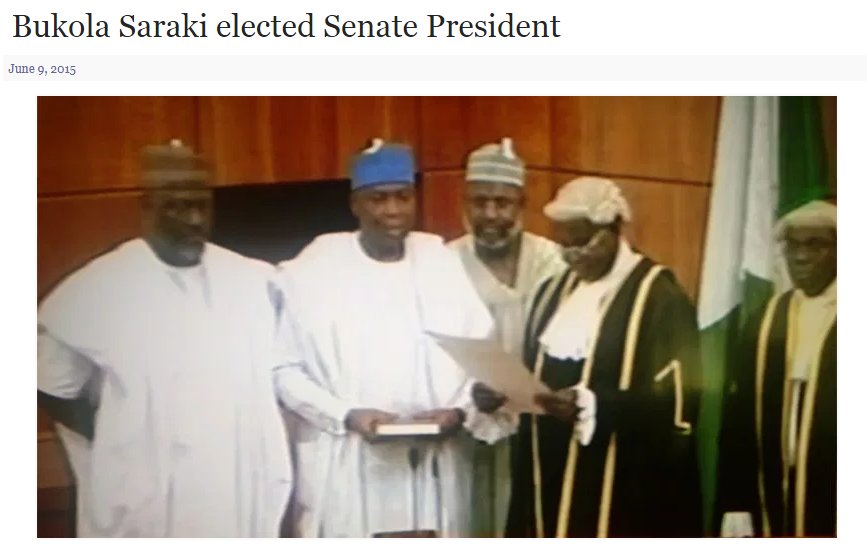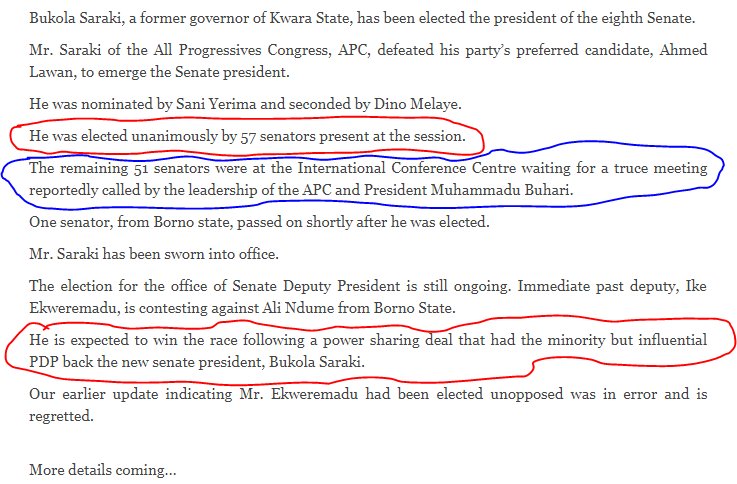 Don't argue too much on this.
Nigeria had 109 Senators as at the time Saraki was "elected" as Senate President by just 57 Senators. If that was constitutional & seen to have formed a "quorum"
then removing Saraki by 2/3 of the same "quorum" is constitutional...
#RemovingSaraki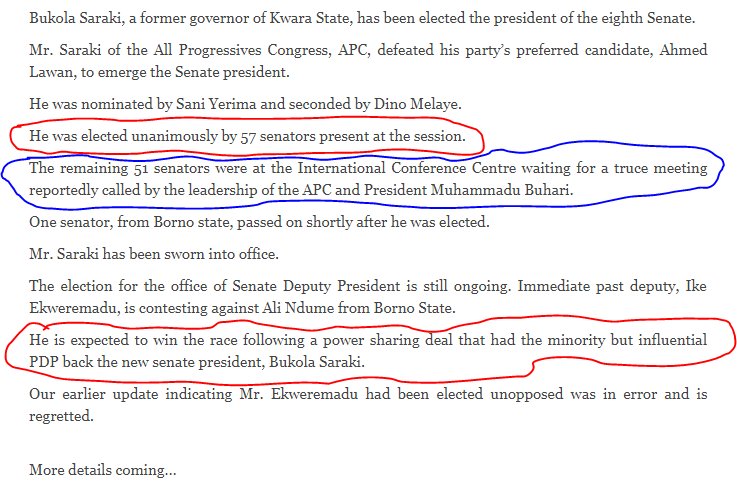 The other perspective is this:
Does the constitution say that the Senate President MUST come from the Majority party/ruling party?
Simple logic:
Can a Senator from the MINORITY be the Majority leader of the house?
Can a Senator from the Majority party be the Minority leader? 🤔🤔
So if the Majority leader in the Senate cannot be from the Minority party, how then can you insinuate the Senate President leading all of them to be from the Minority party?
If 57 Senators out of 109 could form a "quorum" out of 109 to Senators to elect him, Same can remove him!
Emm, did you say this when Tambuwa defected?
Emm, I don't need you remind me.
@OfficialPDPNig
actually planned to REMOVE him, only that it didn't work out.
Politics is what it is:
#Politics
Saraki will be removed & nothing will happen...All na politics.
Chill, & ENJOY IT🤣🤣🤣