Dozens of cops pulled up suddenly shortly after 5 am and began arresting everyone in sight. Two have been taken away on sitting stretchers. Seemingly for resisting arrest.
#CampCloud
#TransMountain
#bcpoli
#cdnpoli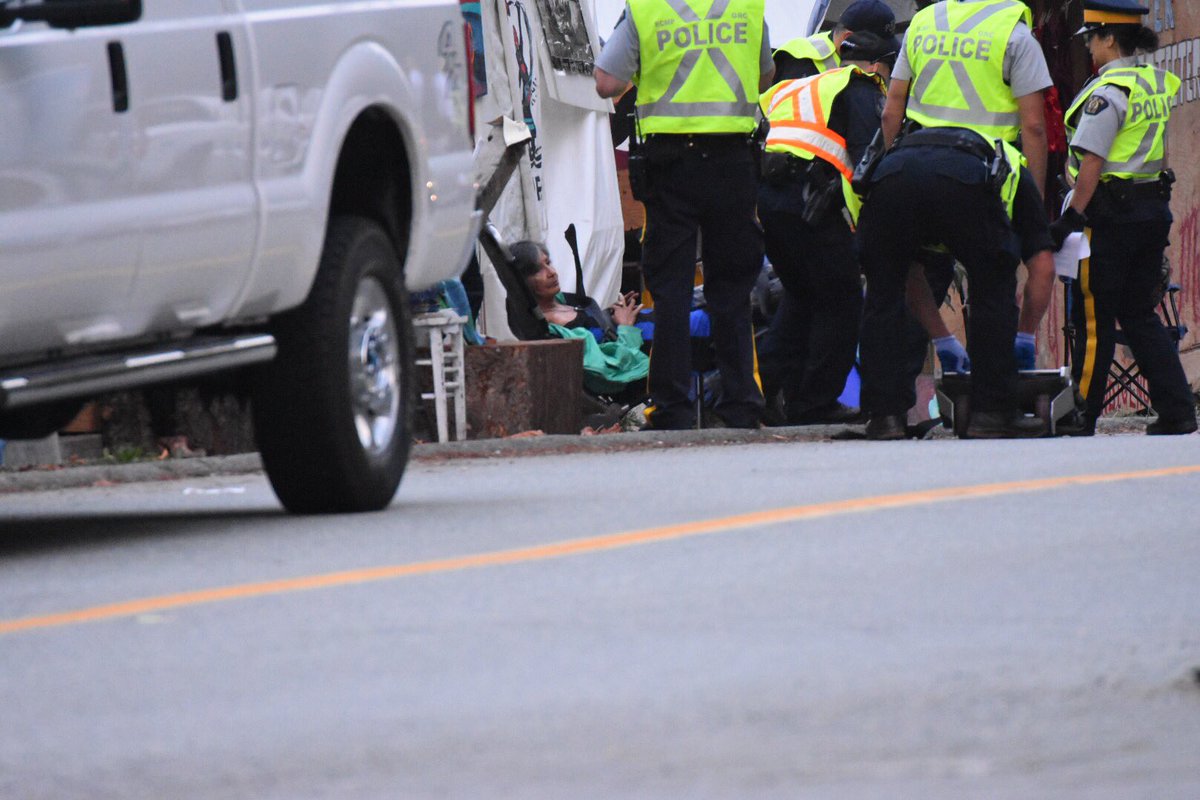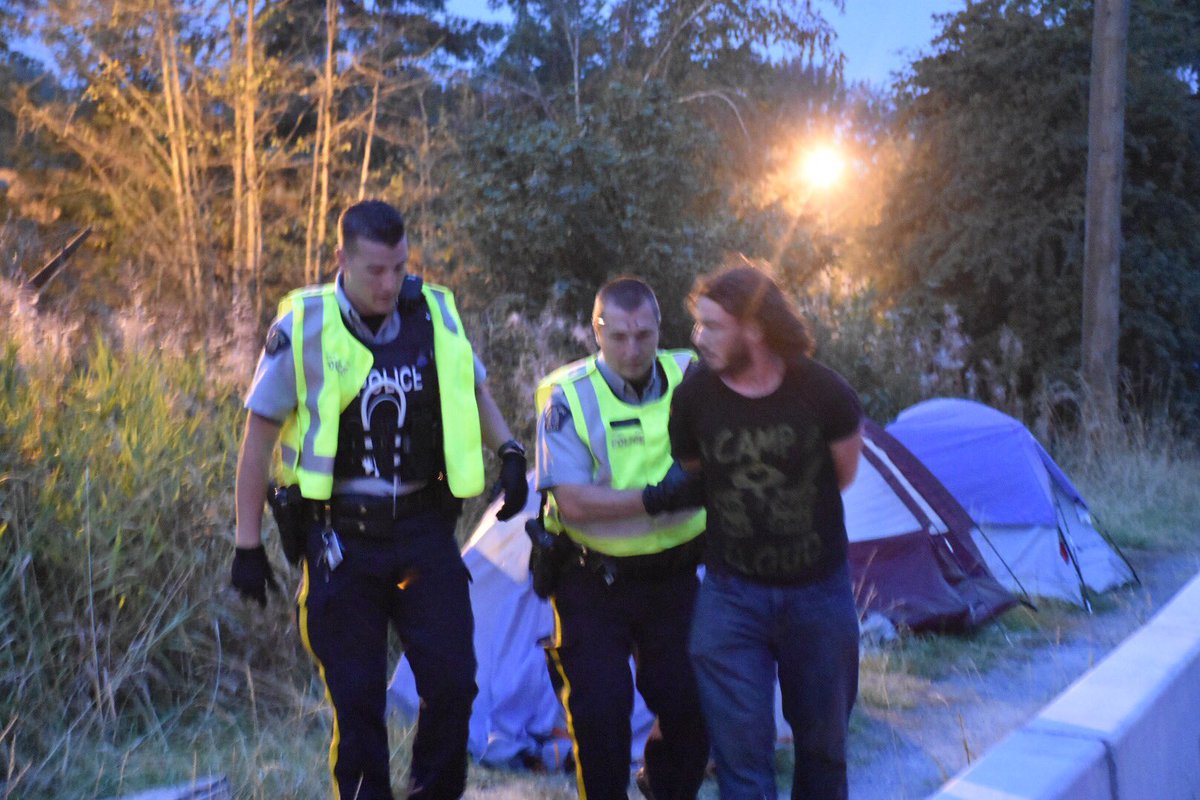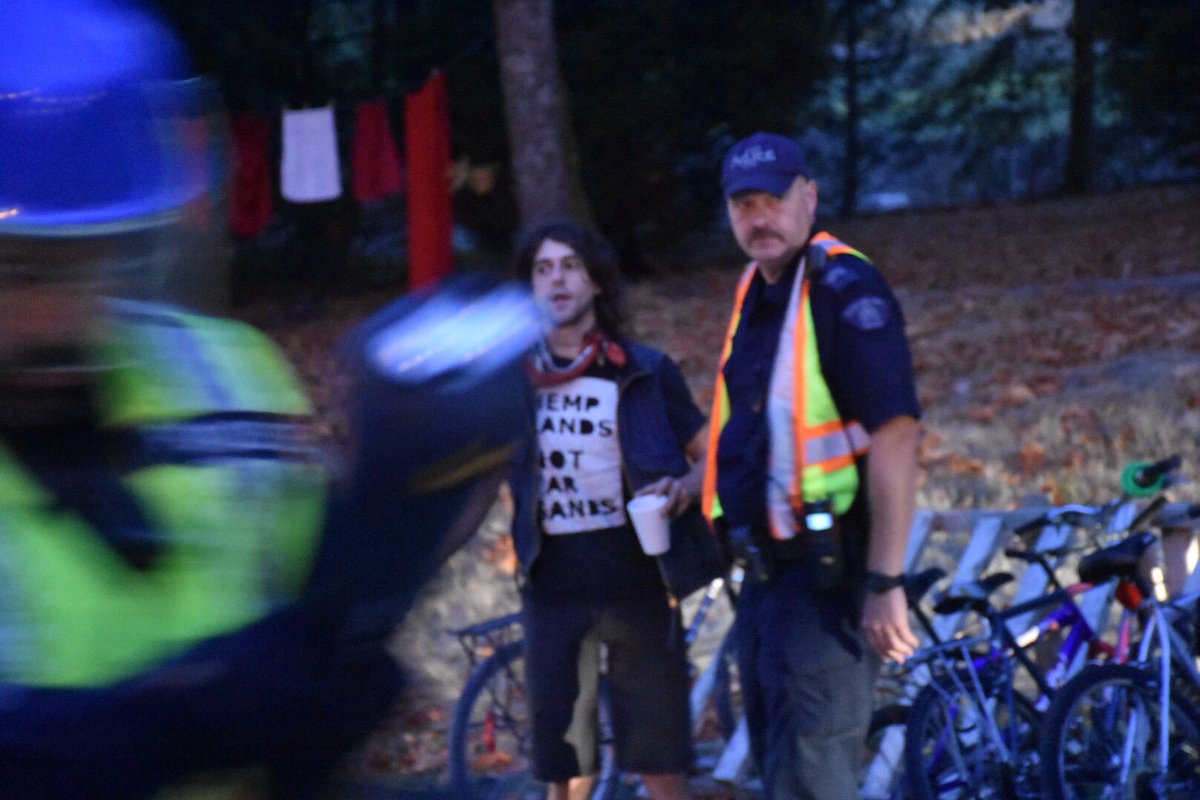 A small gathering of supporters is watching on as police clear Camp Cloud. At least four arrests have been made.
Police have again threatened media with arrest and forced us to move even farther away from Camp Cloud. They insist the court order exclusion zone applies to us.
Kids are giving it to the cops
Tzeporah Berman says the eviction on Camp Cloud will not stop opposition to the pipeline expansion.
Tsastilqualus explains what went through her head when police ripped up the hill and began arresting people.
Protesters shout "Shame!" at the City of Burnaby's director of corporate services Dipak Dattani
The City of Burnaby's Dipak Dattani on today's operation.
Slowly but surely, City of Burnaby workers are taking down Camp Cloud.
City crew taking a backhoe to the carver's cabin. A few weeks ago the cabin's architect Johnny Lee said he wanted to host movie nights and karaoke on the loft. Don't think that ever happened.
And just like that, the carver's cabin is a pile of rubble.
#CampCloud
#bcpoli
#cdnpoli
#TransMountain
While I was reporting on from the area of Camp Cloud, my editor went and spoke to some of the cmap members after they were released from custody
The Burnaby RCMP's Cpl Daniela Panesar explains the difference between the 11 people removed from camp and the five arrested.
"There is absolutely nothing that we didn't want the public to see."
Panesar explains why we reporters were booted from the "exclusion zone."
The roads around Camp Cloud have reopened.