#Cannabis
stocks up 50%-80% in the last 10 days.
Key event: Constellation Brands, maker of Corona (the beer!), increased its stake in Canadian cannabis company Canopy Growth $CGC by $4 billion.
Weed in a bottle anyone?
money.cnn.com/2018/08/21/new…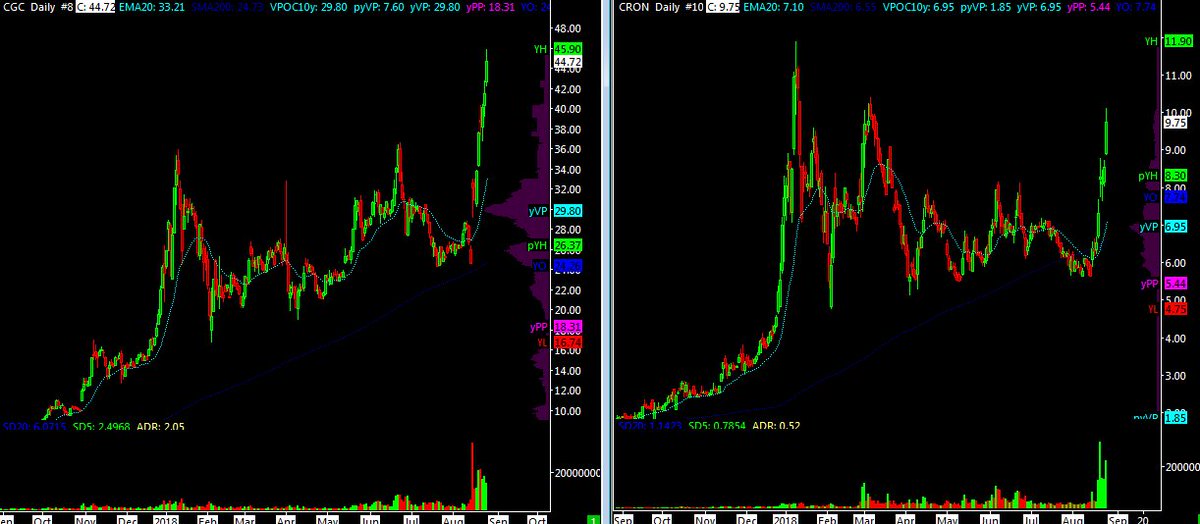 A ballpark estimate for the market cap of all 350 public cannabis companies is USD 60 billion. Crypto's current market cap is USD 210 billion. Apples and Oranges I know.
Calculated aggregated market cap using month old numbers. Should be about 30% higher given the ongoing pump.
Fundamentals aside, cannabis charts look like crypto in December.