BREAKING: Tonight national racial justice organizations call for Senate Judiciary to delay or keep open
#Kavanaugh
hearings after White House's unprecedented decision to block more than 100K of his documents.
Americans deserve to see Kavanaugh's complete record.
@LawyersComm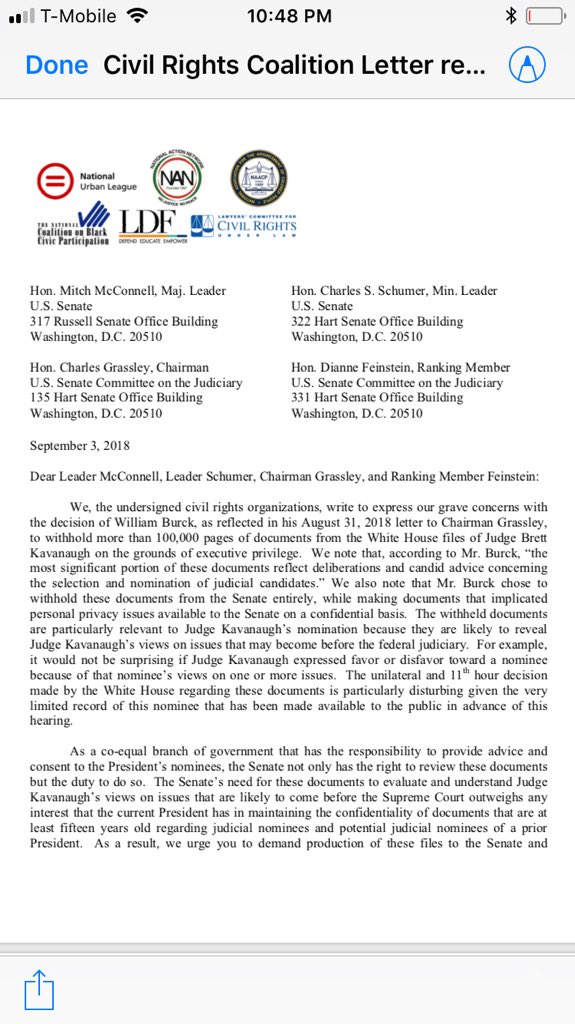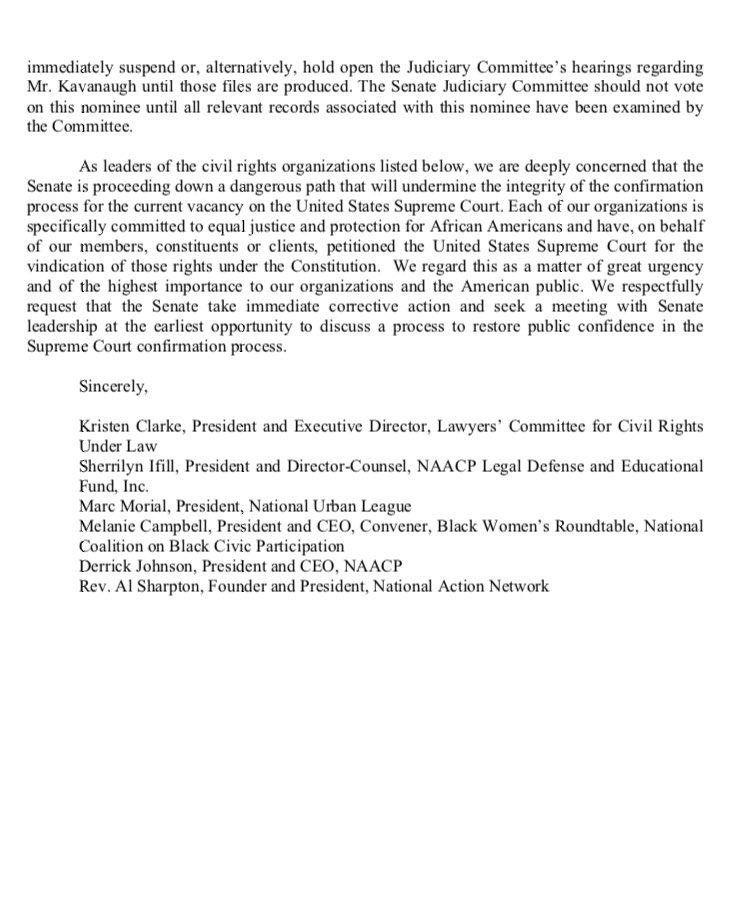 Burck has taken the unprecedented move of claiming executive privilege over more than 100K+ documents from the Bush era. The White House is intentionally denying the Senate access to docs NEEDED to review
#Kavanaugh
's record. This defies the constitution.
dailyfreeman.com/general-news/2…
It is simply impossible for Senators to carry out their constitutional duty to provide advice and consent when the White House is blocking access to Kavanaugh's record and when Grassley is playing along. This is a sham process and every American should be outraged.
Trump's White House is claiming privilege over documents from the Bush era. This is insane. It's clear Trump wants to push
#Kavanaugh
forward at lightning speed, denying Americans the ability to see who he really is.
Too much is at stake with lifetime appointments to the SCOTUS