My friend
@sunnysingh_n6
has been deconstructing
#India
's extraordinary 400+ (!!) page ruling granting civil rights to gay people. Read her measured, thoughtful exposition here.
This is a treatise for global civil rights for those of us who are
#LGBTQ
. The world must take note.
The treatise from
#India
is a template for all governments going forward.
The world's largest democracy has delivered an extraordinary document.
#IndiaForGayRights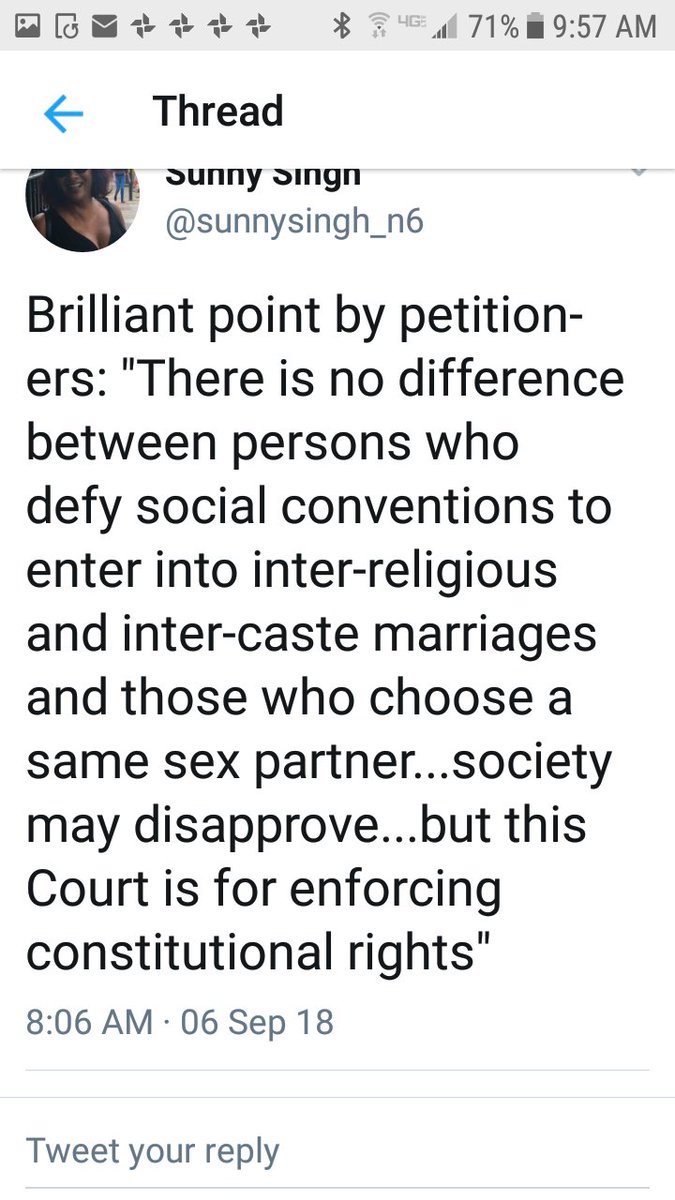 ONE HUNDRED MILLION PEOPLE.
That's how many are impacted by
#India
's ruling.
100million.
That's equivalent to whole of the UK or Germany and France. Imagine all those lives changed today?
It's incredible.🏳️‍🌈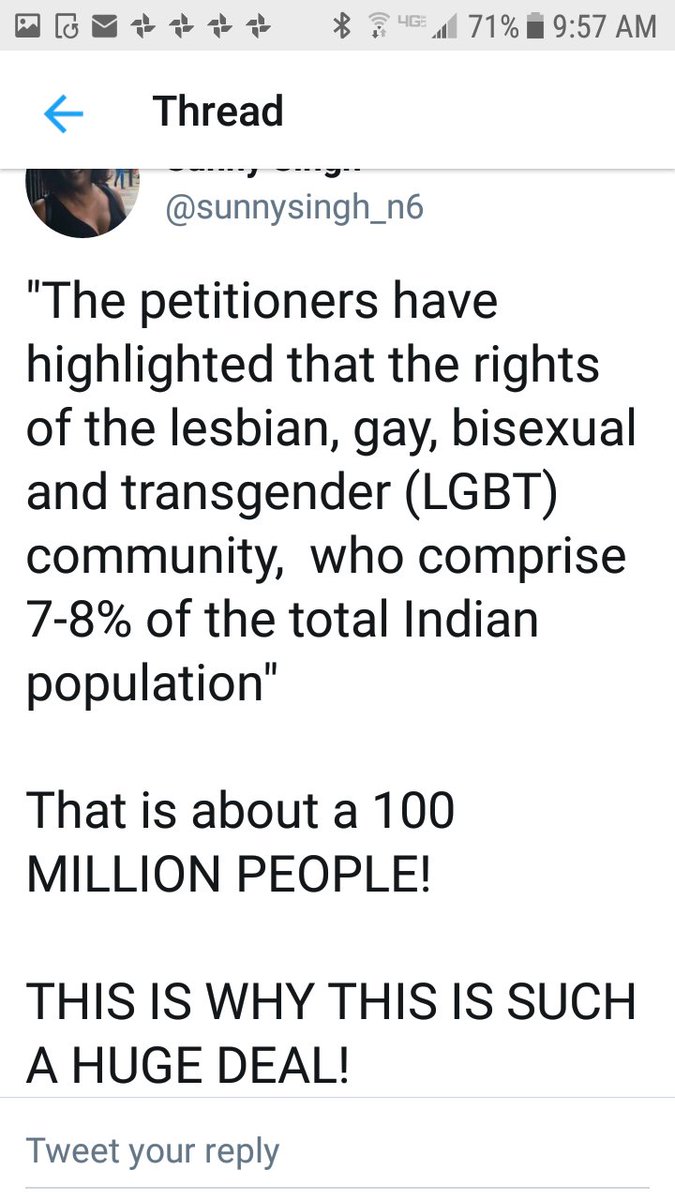 30yrs ago my friend Shilpa came to the US for college. At graduation, she refused to return to India. "My parents will force me to marry," she said of her upper middle class family.

She became a US citizen a decade ago. Bu has never been able to return to India.
Now she can.💜
So
#India
delivers a stunning treatise on how gay rights = human rights to the world while America debates putting a man on our highest court--for life--who would overturn the rulings on gay rights written by the man he would replace.
Oh the irony.
#Kavanaugh
should read this: