Join the
@NAACP
on Wednesday night for a National Call to Action about taking back our communities. Listen online here:
video.teleforumonline.com/video/streamin…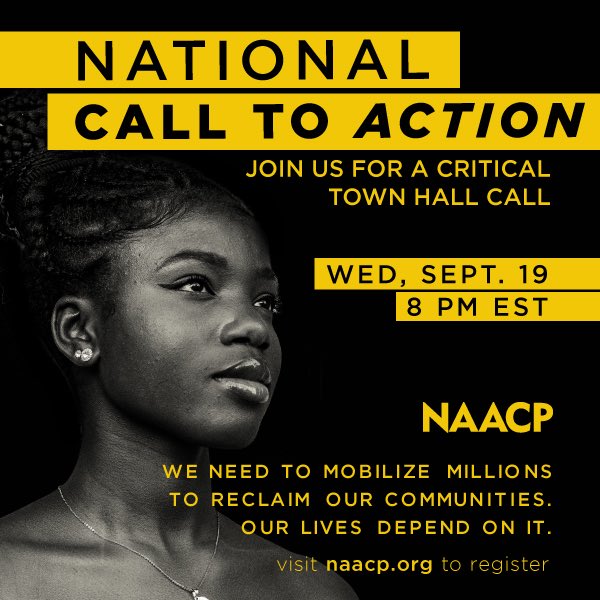 Poster reads: "National call to action. Join us for a critical town hall call. Wednesday, September 19, 8 PM EST. NAACP. We need to mobilize million MPs to reclaim our communities. Our lives depend on it. Visits
naacp.org
to register."
Here's the direct registration link:
naacp.org/townhall-rsvp/
.
It's been my experience that they send infrequent messages and event reminders only, you won't get a bunch of spam. Let's meet up
#BlackTwitter
and
#resist
Twitter.