In this interview he is asked about threats to
@lucianaberger
. He answers by saying there are no threats. This is what Luciana said in Parliament back in April about the antisemitism she faces within Labour. Corbyn heard it all but now denies it exists /2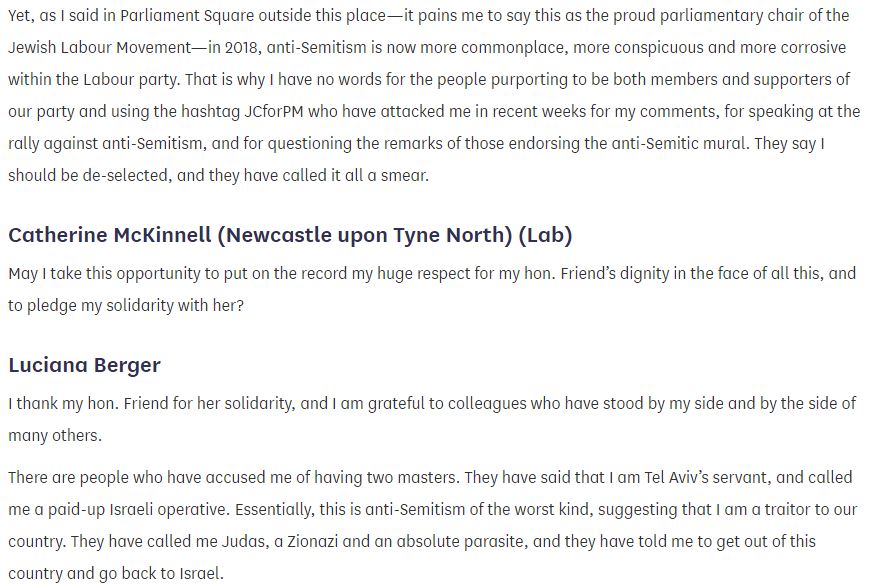 This thread is about Corbyn on Press TV in 2012 suggesting "the hand of Israel" was behind jihadist terrorism in Egypt and referring to Hamas terrorists as "brothers". 2012, not 2009
/4
Another interview:
@AndrewMarr9
asked Corbyn about that mural. Corbyn refused to call it antisemitic. "Do you now find it antisemitic?" "I think it should never have been put up."
bbc.co.uk/iplayer/episod…
/5
Marr also asked him about placing a wreath on Black September graves. Corbyn claims he thought it was only for Palestinians killed in an Israeli bombing raid in Tunisia. "I didn't know they [Black September] were there at the time."
/7
But "at the time" - within 4 days of the wreath-laying - Corbyn wrote in the Morning Star that he had also commemorated "others killed by Mossad agents in Paris in 1991". so that was another answer that didn't add up
morningstaronline.co.uk/a-98de-palesti…
/8
The point is, Corbyn's scripted comments about antisemitism in speeches and letters are completely different from what he says in interviews. Then, he obfuscates, dodges questions, contradicts himself and gives the impression he thinks the whole thing is a fuss over nothing
/9
He certainly never gives the impression of self-reflection or acknowledgement that he has played any role in making this problem what it is today
/10
So yes, the comments in today's speech were good. But speeches are easy: nobody interrupts with difficult questions and you don't have to take any difficult action. But it doesn't build trust or convince anyone that things will improve. /End