None of these empirical evidences cause prejudice to Red river Métis.
Only the Settler's government would gain by the the exclusion of Chicot.
This 1709 map of the area downstream if the
#Chicot
indicates many of the names of Voyageurs, several already the product of mixed unions at the Sillery and Trois-Rivières missions. These men would later bring back First Nations wives to the community. Many others remained West.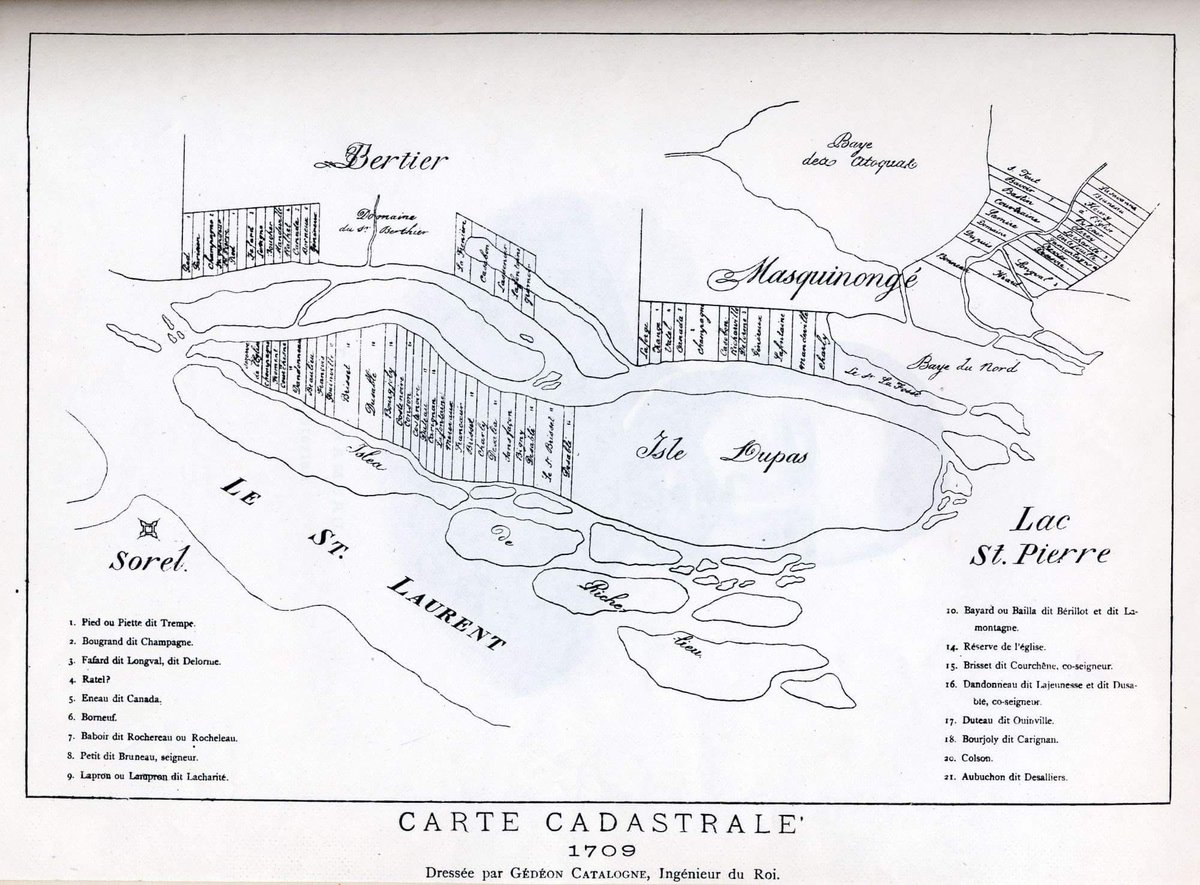 Rainville Renville
Brisset(te) Courchesne Dupas
Henry
Belcourt
Dupuis
Durand
Lafontaine
Parisien
Boucher
Mandeville
Lafontaine Fontaine
Lavallée Vallée
Casabon
Peltier Pelletier
Vertefeuille
Neighboring communities of the
#Chicot
, were
Lecomte Lagimodière
Lizotte
Riel
Nault
Parenteau
Tourond
Plouf(fe) Villebrun
Gaboury
Sauteux Fauteux
Dubois
Bellehumeur
They asked for the oral history of our community - we provided it
They asked for our kinship connections - we provided it
They asked for empirical evidences to back it all up and we provided that as well.
There are 1,900 Women, Children and Men who identify as Metis in my region, out of 313,000 people - on a territory that's 14,750 km2 large. That's one of us every 7km2. We couldn't even see each other if we were spread out in the area.
It's a little disheartening to see that no other Indigenous People (as a group or as Centers of Influence) have taken notice of the all the information being shared.

I am Chicot. And probably the last generation who will be allowed to identify as Métis.

We haven't learned.