10 REASONS ANDREW GILLUM IS TOO RADICAL, TOO CORRUPT FOR
#FLORIDA
Vote For 👉👉👉
@RonDeSantisFL
to Save
#Florida
#VoteForRonDeSantis
#VoteRedToSaveFlorida
#RedNationRising
#KAG
#MAGA
#VoteRed
florida.gop/10_reasons_and…
…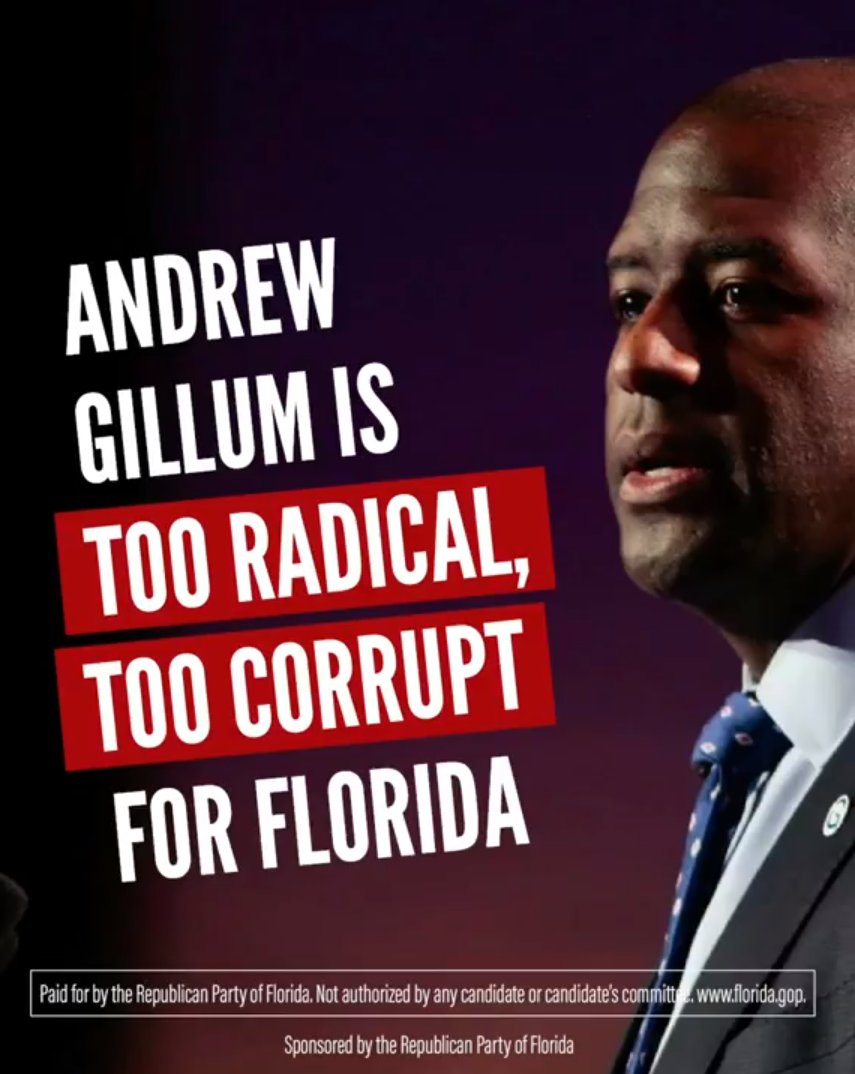 1.
Tallahassee's Average Murder Rate Increase by 52% on Gillum's watch from 2010-2017.
2.
Gillum said NO to More Police in Tallahassee but Yes to $2 Million in Tax Dollars for His Friend's Restaurant.
3.
Gillum is closely Linked to an Ongoing FBI Investigation AND Vacationed With Undercover FBI Agents and Lobbyists in NYC and Costa Rica
4.
Gillum Wants to Raise Taxes by Over $1 Billion.
5.
After Hurricane Hermine, Gillum Refused Help From Non-Union Electric Workers, Leaving Thousands Without Power For Even Longer.
7.
Gillum Supported by Ultra-Liberal Billionaires George Soros and Tom Steyer AND Socialists Bernie Sanders and Alexandria Ocasio-Cortez.
#NeverSocialism
#SocialismKills
8.
Gillum Wants a $33 Trillion Single-Payer Health Plan That Would Take Away Current Coverage for Floridians.
9.
Gillum Opposes School Choice but Stands With Union Bureaucrats.
10.
Gillum Stands With Disgraced "Coward of Broward" Sheriff Scott Israel Over School Safety.
#ParklandStrong