As a not-socialist I would normally be inclined to appreciate a paper titled "The Opportunity Costs of Socialism," but boy is this a stupid clusterfuck. Let's dig in. (1/n)
whitehouse.gov/wp-content/upl…
There's a reason they look at tax progressivity only, and not net transfers or gini coefficients.
I couldn't find net transfer data for Nordic countries. But whatever they're doing is reducing the gini coefficient, which is the relevant metric.
oecd.org/sweden/OECD-In…
(2/n)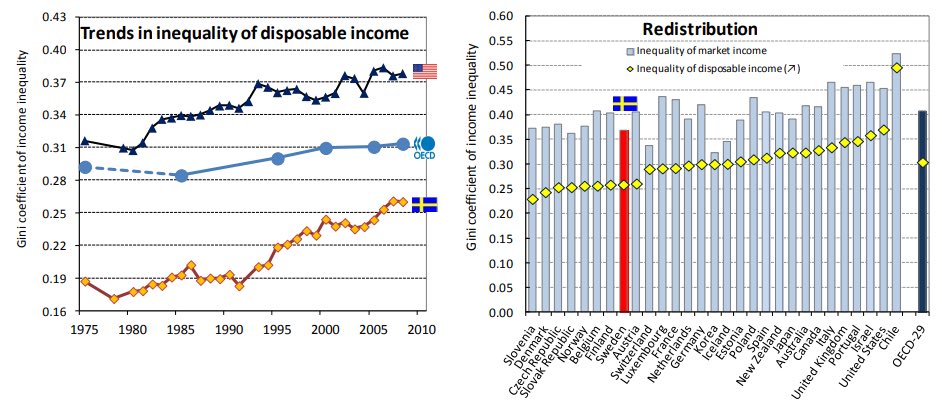 Income inequality should be measured with after-tax and after-transfer income. The representation of tax progressivity alone as the relevant metric is incredibly disingenuous, and the authors probably know that. (3/n)
One problem with our current healthcare system is that consumers don't have many choices to begin with. Instead of citing, say, how many healthcare providers are available to low income citizens in Wyoming, they wave a magic "competition" wand.
vox.com/health-care/20…
(6/n)



this is probably my last tweet on this for the next few hours, but if
@MattBruenig
had a dollar for every time Blahous 2018 is poorly cited... (9/n)