#ASSANGE
even "tested out the translator to see how his remarks would be translated. He made several statements in English and then declared that the level of translation was insufficient. The judge then decided to suspend the hearing."
#ASSANGE
lawyer Carlos Poveda said: "One of his concerns was that if he made a statement, it could be interpreted as a transgression of his special conditions. What a contradiction!"
Judge Karina Martínez started proceedings at 9 am.
#Ecuador
had provided
@JulianAssange
a computer with Internet connection and an email account. His lawyer asked for 5 minutes private conversation because they had not been able to communicate previously due to govt restrictions.
The judge allowed this. As soon as the hearing started the Internet link presented audio problems and
@JulianAssange
complained about the translator. Even the prosecutor agreed that translation should have been simultaneous rather than sequential.
Prosecutor Íñigo Salvador said: "A hearing like this could take 3 or 4 hours, with sequential translation it could take 8 hours." Technicians spent 90 minutes trying to improve the audio connection but failed.
#FreeASSANGE
It seems quite clear that President
@Lenin
Moreno is attempting to use
#LAWFARE
against
@JulianAssange
. The most important thing is to provide a credible narrative that Western media can repeat without being totally ridiculed.
#FreeASSANGE
Ping
@AssangeMrs
As usual reality will not matter, even if MSM do bother to correct their stories, which they won't.
@wikileaks
marks the exact point where media and Internet freedom totally imploded. A wonderful chance for a far better world, perhaps gone forever.
#FAKENEWS
#FreeASSANGE
#LAwfare
After the hearing was abandoned, lawyers spoke to media. Prosecutor said Assange should obey the new conditions or leave the embassy. Defender said
#Assange
will leave if UK guarantees no extradition to USA.
apnews.com/a4ddeae371de47…
Instead of defending an award-winning journalist, global media run bullshit headlines like this. UK said they won't extradite
#ASSANGE
because there's been no US request yet. The US Grand Jury indictment can only be unsealed AFTER he is arrested by UK.
Thanks
@siguemecuador
for pics of
@JulianAssange
at yesterday's Quito hearing (via video link from London). Long beard, long hair. A long time in that damn embassy.
#FreeASSANGE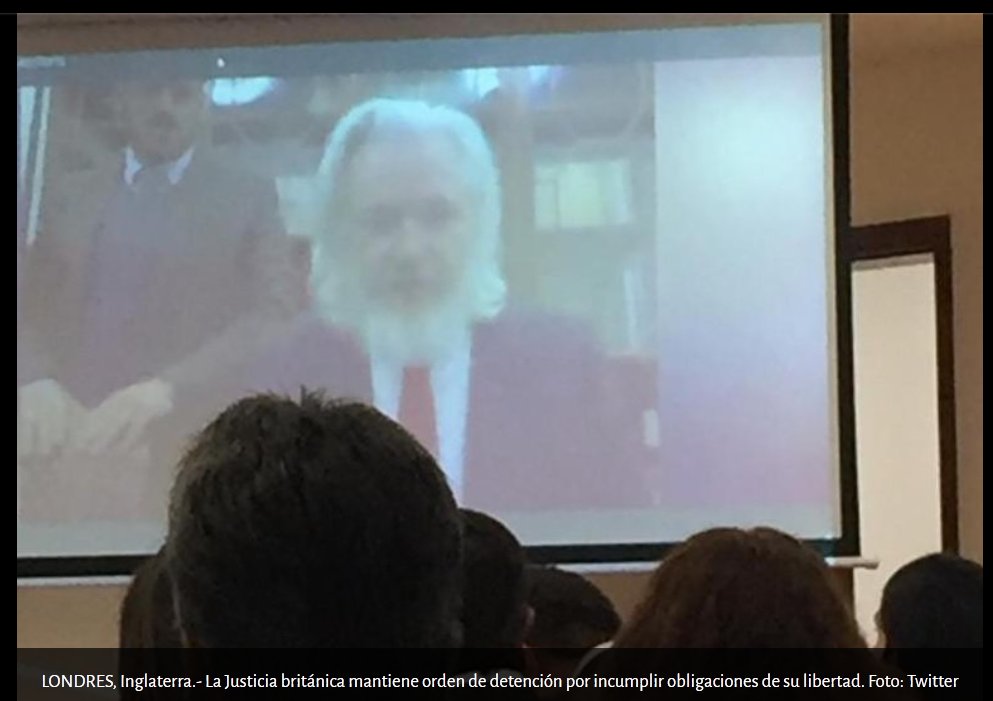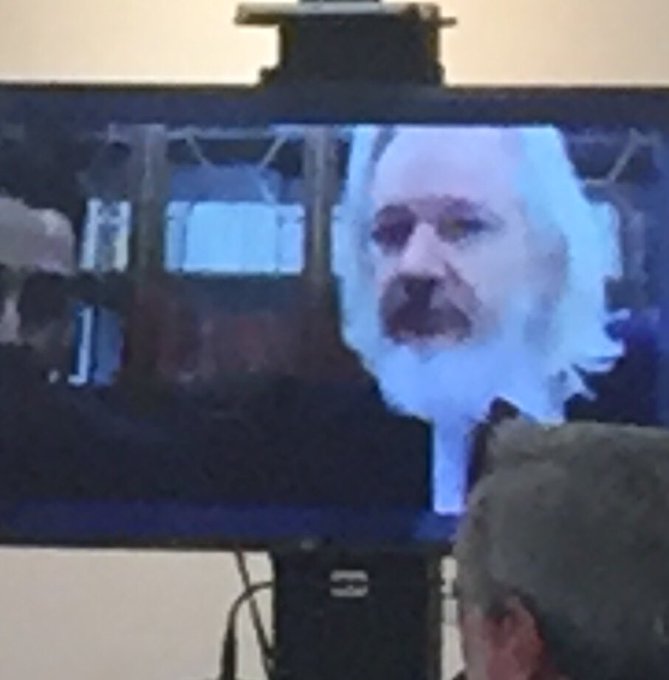 FWIW I have no confidence in a judge who pretends Julian cannot understand English if it's not "Australian". No mention in this article about whether translator was changed. Clearly the bad Internet connection was the real problem.