Bridgewater's asset classes environmental boxes framework and its All Weather asset allocation. Each bucket does well in a particular economic environment.
#investing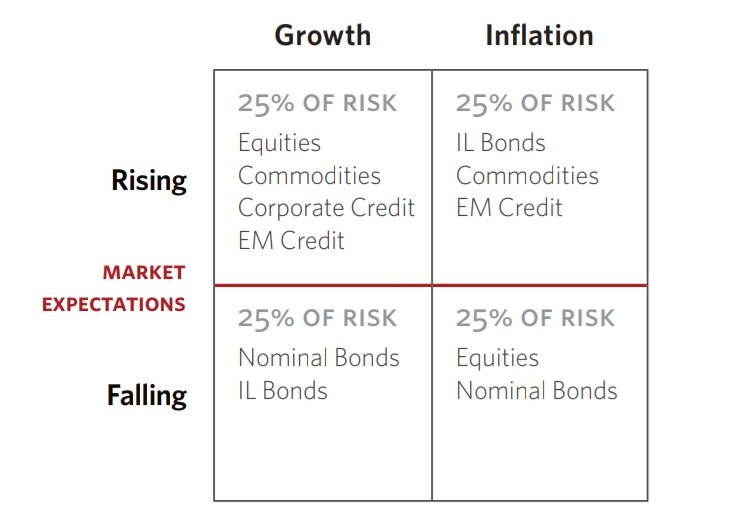 The world is shifting towards slower growth relative to expectations, as markets underestimate the impact of reduced central bank liquidity. Not sure where we are on the inflation side, as inflation expectations have already shifted up drastically in the last two years.
Want to get large asset allocators like Bridgewater interested in bitcoin? Prove how it responds to varying growth and inflation relative to expectations.
It's actually not going to happen regardless for a long time because of their views on the asset class and how small it is (not liquid enough to accommodate size). There would be other asset allocators interested nonetheless.