Don't fall for the "American Muslims have raised tens of thousands of $$ for Jews" BULLSHIT coming from media. This is just another PR stunt by American Islamists. Here's what the media isn't telling you. Thread.
By the way, this screenshot is directly from MPower Change website.
You can view it here:
mpowerchange.org/about/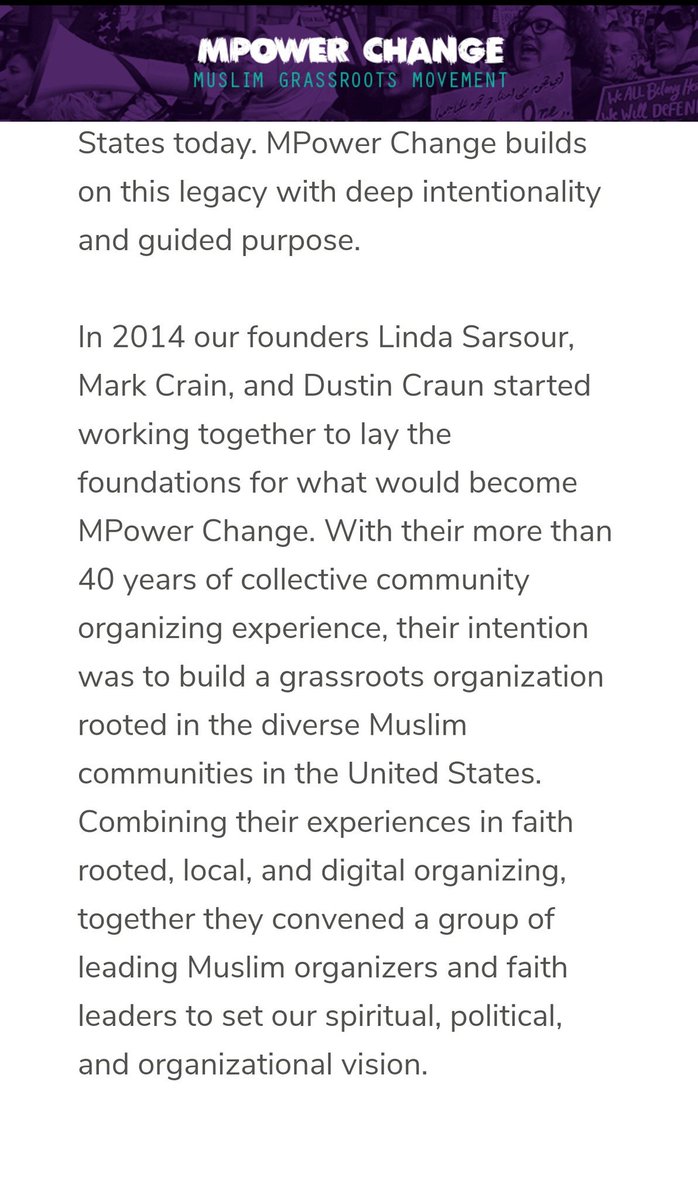 Now, finally, a look at Islamic Center of Pittsburgh:
The bylaws of Islamic Center of Pittsburgh state that its property is owned by North American Islamic Trust (NAIT) and is affiliated with Islamic Society of North America (ISNA).
PDF file of bylaws:
static.squarespace.com/static/52729fa…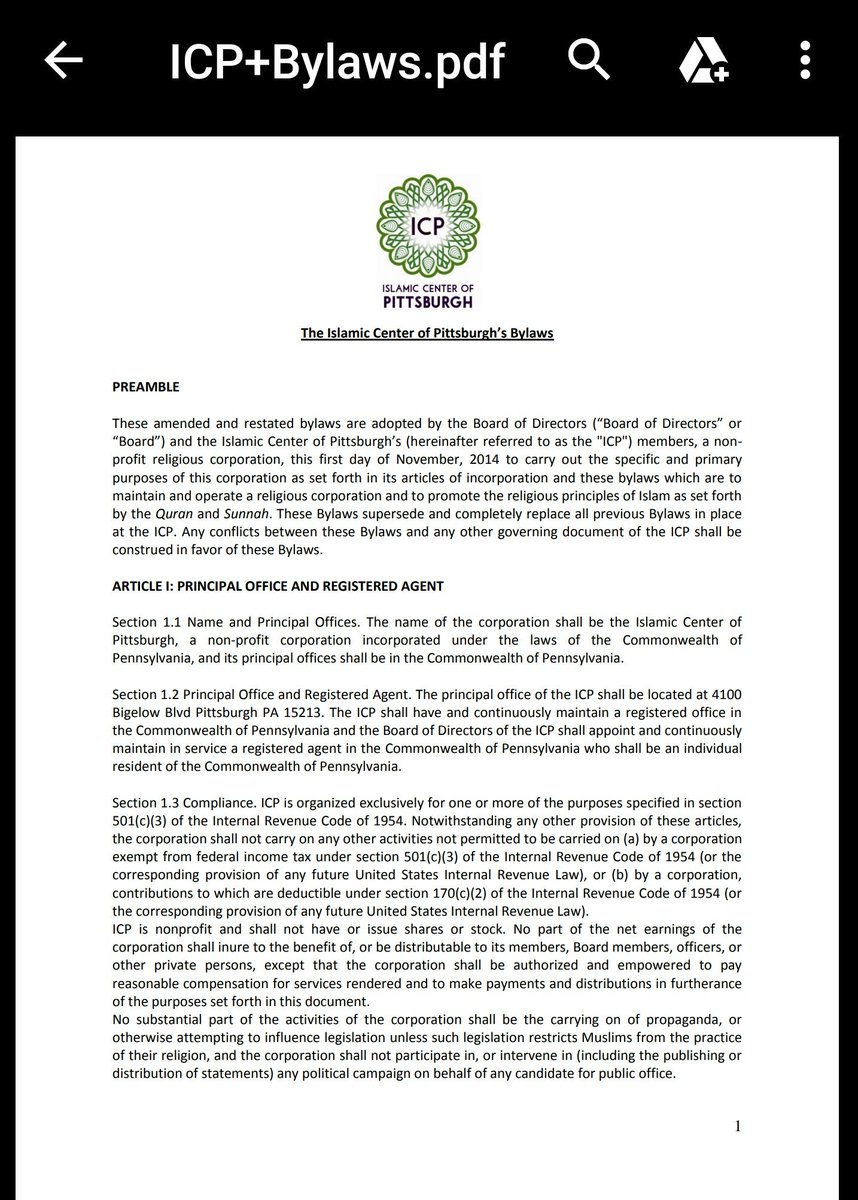 So, again, when you hear about "American Muslims raising funds for Jews", do a little research on the Islamic orgs involved in collecting donations. That will tell you a lot about the agenda behind it.
This does not mean that there are no American Muslims who genuinely want to help Jewish people without any nefarious motives. Quite the opposite, there are PLENTY of well-intentioned American Muslims who unconditionally stand with their Jewish brothers. And to them I say cheers.
So this thread isn't about American Muslims in general. This thread is about Islamists trying to use dead bodies of Jews to polish themselves as "fair critics of Israel". The end.
Decided to state a few more things in this thread:

- The $$ collected for Jews doesn't matter. Jews didn't ask for it. They certainly didn't ask for fake sympathy. It's an insult to their community. So it doesn't matter whether the $$ reached them or not. That's not the point.
- What the thread attempts to point out is the sheer hypocrisy and disrespect these American Islamist orgs are showing to the Jewish community all the while pretending to be their friends.
- Now imagine for a moment if the Pittsburgh shooting had happened in a Tel Aviv synagogue. These same Islamist groups would have stayed silent while some of their members would have justified the incident. We have seen Linda and others do this plenty of times in the past.
Still reluctant to believe that these Islamist groups like ISNA, CAIR have a political agenda behind their campaigning for Jews? I give you names of two devout American Muslims: Wajahat Ali and Rabia Chaudry.

Do some research on what happened to them when they engaged with Jews.
These two Muslims were effectively pretty much "ex-communicated" by groups like ISNA, CAIR, etc from the wider Muslim community. In fact, they were specifically told they will be destroyed. Why? Because they dared to engage with Jews who were not anti-Israel.
To learn more about what happened to them, their story, how they were hounded by Islamists, read their writings or go talk to them. Or just read this thread:
This is what groups like ISNA, CAIR do to American Muslims who genuinely want to engage with Jewish people, without any nefarious agenda. These are the American Muslims we all must defend at all costs because if they feel alone, it is everybody's net loss.

FINALLY THE END.