Ended up sitting with a group of Chinese journalists until
#Adama
who wanted to report about the railway and collect voices "from below".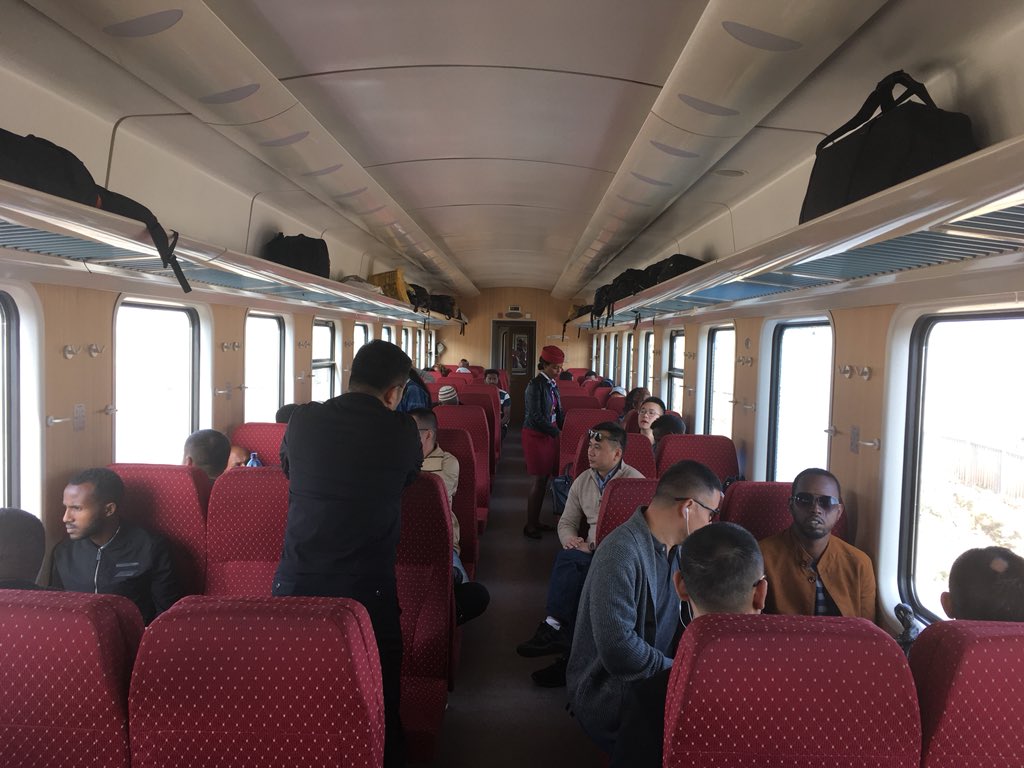 The remnants of the old railway also ran in parellel for most of the trip. "The past is not even the past, it is still with us." Applies to many things in
#Ethiopia
.



Pulling into Dire Dawa in the afternoon, we passed by the new
#IndustrialPark
. I am always astounded by the krass contrasts in this country. Going from dessert and pastorialist housing to this in less than 2 minutes.



I won't delve further into a socio-economic or political analysis of this railway in this thread (of which there are plenty). Sometimes it's also just necessary to appreciate that Ethiopia has an operational railway, that let's me travel 580km for just 308birr.