Just got DEXA scan results back.
Thread.
1/n
Here is my body-fat % percentile standardized from NHANES.
4th percentile at 16.9% BF. I'd be about 10th percentile if I was 20. Crazy. Bit surprising: high BF% yet low percentile.
I'm so fat on the Internet... yet not in real life...😁
#confusion
2/n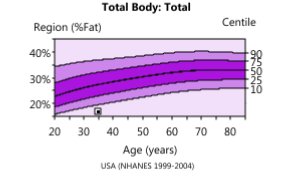 And found this study. Average for healthy European men ages 20-30 was 542g, and I'm at 181g. Score.
ncbi.nlm.nih.gov/pmc/articles/P…
5/n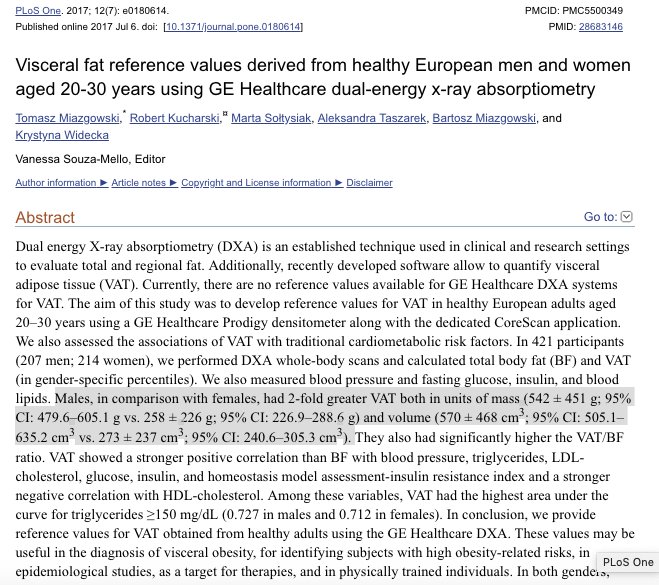 I also looked up the other body-fat metrics, in this table. 24% average body fat. In healthy young European men. Holy crap.
ncbi.nlm.nih.gov/pmc/articles/P…
6/n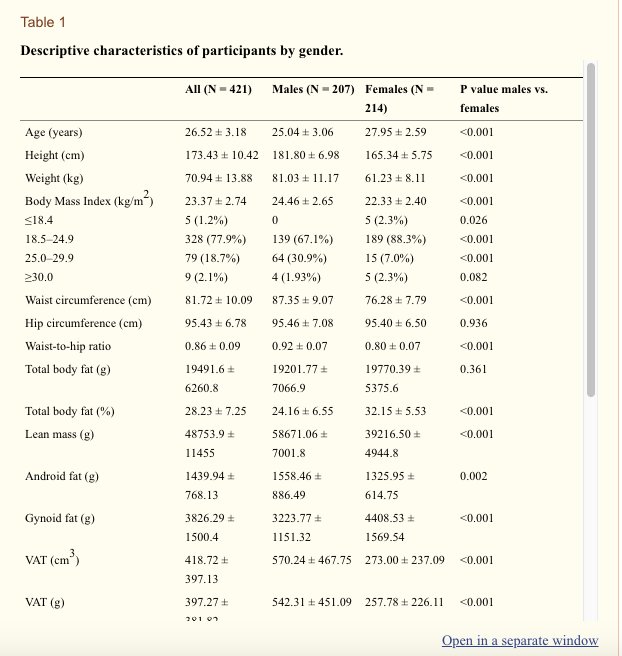 Or is it? So I calculated my ratio. 181/13905 x 100 = 1.30. Just above the 20th percentile. Phew. So, it could be better, but not awful.

Is it the fruit? The candy?

Is it possible to hack below 100g? Will I try? (Probably.)

8/n
That's it for my report.

I had this done by Grant Tinsley for one of his research studies. Super smart guy. 28-years old and 3 years into a tenure track position. Crazy!

He taught me a lot about body comp measurements which I will now be applying at home...

10/10