@JoshMBlackman
is a very well respected conservative legal scholar. The big legal debate in the 14th Amendment is whether the phrase "subject to jurisdiction" means it excludes all children of aliens, or only those children born to foreign ambassadors, etc.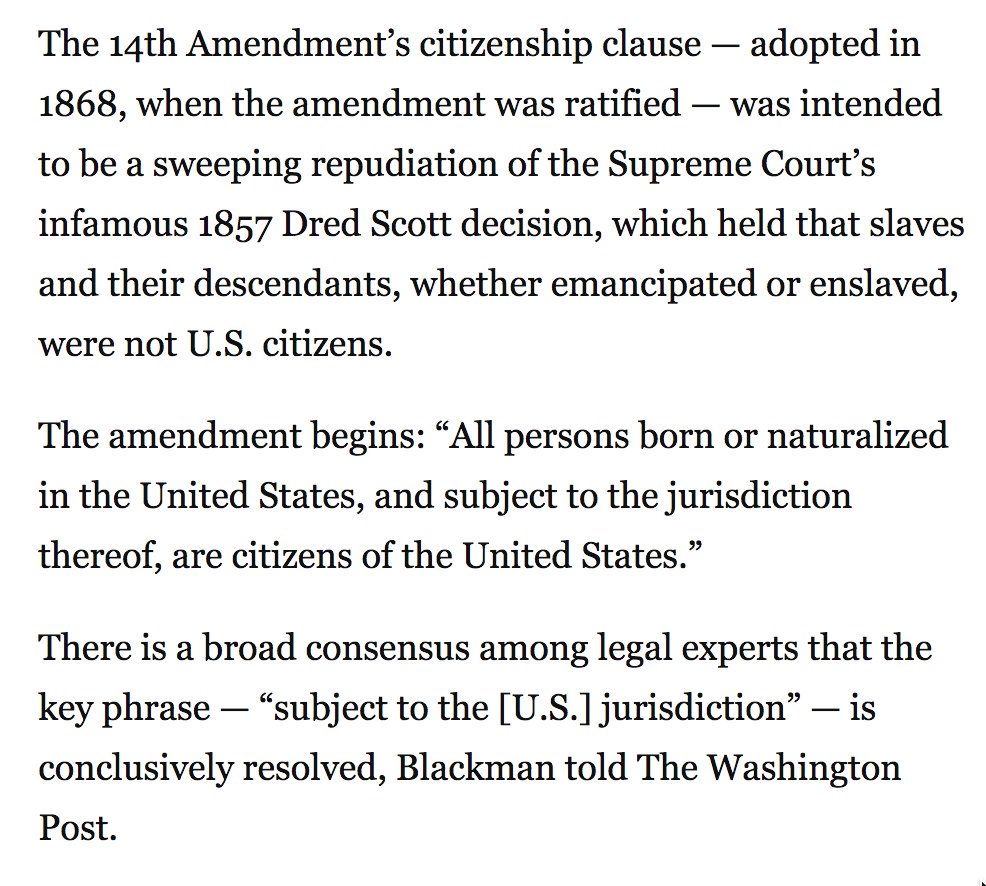 The argument about "subject to jurisdiction" derives from the old historic concept of loyalty to the king, but that someone born to a "foreign king" would not be loyal, and thus not a citizen. Issue is whether that exclusion for birth citizenship extends past foreign officials.
The legal literature governing dual citizenship addressed the issue, as the old historic roots of birth citizenship presumed no dual citizenship. If "subject to jurisdiction" meant exclusive jurisdiction, then anyone who was a foreign citizen, could not be an American citizen.