#BREAKING
1)

Alam Alhoda, rep of Ali
@khamenei_ir
in Mashhad, NE
#Iran
:
"If we reach a point that our oil is not exported, the Strait of Hormuz will be mined. Saudi oil tankers will be seized & regional countries will be leveled with Iranian missiles."
news.mojahedin.org/i/%D8%B9%D9%84…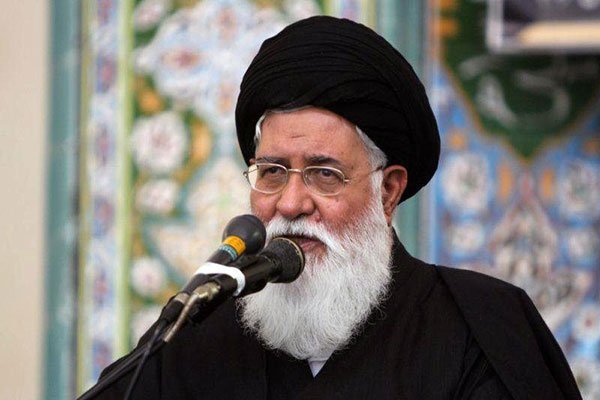 6)
"The world economy & stock markets, mainly owned by these Arab countries, will cripple. The price of oil will reach $400 a barrel instantly."

"Sharjah-14 missiles; Manama-4; Abu Dhabi-7; Doha-11; Kuwait-22; Jadah-24; Riaydh-28... These missile will destroy these cities."
7)
"If Iran decides, a single drop of this region's oil will not be exported & in 90 mins all Persian Gulf countries will be destroyed. UAE & Saudi Arabia will be destroyed in 60 mins. After 90 mins the U.S. will have nothing in this country. And we haven't started with Israel."
8)
"Beware of the day we go after Israel, too. That's why they want us to round up our missiles."