1)

"The previously unreported global problem originated in Iran and spider-webbed to other countries…"
Unreported because Obama wanted to maintain hopes for his 2015
#Iran
nuclear deal alive, while endangering the lives of many people.
in.news.yahoo.com/cias-communica…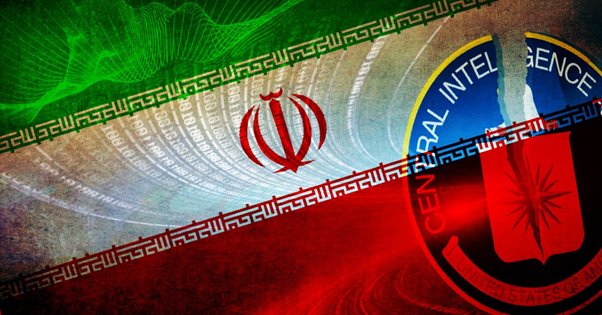 2)

"More than just a question of a single failure, the fiasco illustrates a breakdown never properly addressed. The gov's inability to address the communication system's insecurities until after sources were rolled up in China was disastrous."
China has close ties w/
#Iran
.
3)
"One of the largest intelligence failures of the past decade started in Iran in 2009, when the Obama administration announced the discovery of a secret Iranian underground enrichment facility —"
4)
"— part of Iran's headlong drive for nuclear weapons. Angered about the breach, the Iranians went on a mole hunt, looking for foreign spies, said one former senior intelligence official."
6)
"By 2010, however, it appears that Iran had begun to identify CIA agents. And by 2011, Iranian authorities dismantled a CIA spy network in that country, said seven former U.S. intelligence officials."

2010 – Under Obama's watch.
7)
"(Indeed, in May 2011, Iranian intelligence officials announced publicly that they had broken up a ring of 30 CIA spies; U.S. officials later confirmed the breach to ABC News, which also reported on a potential compromise to the communications system.)"
9)

"More indication Obama allowed the system to remain hampered to cripple the CIA to allow his plans with
#Iran
to advance without any hindrance."
Can this be prosecuted based on treason charges?
10)
"The losses could have stopped there. But U.S. officials believe Iranian intelligence was then able to compromise the covert communications system."

Why didn't Obama take actions to stop the losses?
12)
"Some officials believe the two countries engaged in a trade — perhaps with Iran providing China with the technical information needed to pinpoint signs of online activity on the communications system, in exchange for military hardware…"
13)
"With dawning horror, U.S. officials realized that once Iranian or Chinese intelligence officials were able to pinpoint CIA assets w/in their own borders, they were almost certainly capable of zeroing in on similar digital signatures in other countries…"

So why didn't they?
14)
"Starting around 2013, Iranian cyber experts seemed to be tracking CIA agents outside their own borders, including in Yemen, where Iran eventually compromised the internet-based covert communications system there…"
15)

And remember how Obama pulled U.S. special troops out of Yemen, conveniently allowing the
#Iran
-backed Houthis take over nearly all of the country?
edition.cnn.com/2015/03/21/mid…
16)
"During this time, emergency meetings had to be scheduled at the agency because the Iranians had "hacked into systems outright that had nothing to do with them," said this person — that is, those beyond Iran itself."
17)
"Iran was aggressively going out to hunt systems down," the former official said. "They weren't just protecting themselves anymore."
18)
"As Iran was making fast inroads into the CIA's covert communications system, back in Washington an internal complaint by a government contractor warning officials about precisely what was happening was winding its way through a Kafkaesque appeals system."
19)
Why was the appeals system made so difficult?
20)
"In 2008 — well before the Iranians had arrested any agents — a defense contractor named John Reidy, whose job it was to identify, contact and manage human sources for the CIA in Iran," …
22)
"According to Reidy's publicly available but heavily redacted whistleblower disclosure, by 2010 he said he was told that the 'nightmare scenario' he had warned about regarding the secret communications platform had, in fact, occurred."
23)
"… Reidy had identified the weaknesses — and early compromise — that eventually befell the entire covert communications platform."
24)
"Reidy's case was complicated. After he blew the whistle, he was moved off of his subcontract with SAIC, a Virginia company that works on government information technology products and support."
26)
"According to the public disclosure, he contacted the CIA inspector general and congressional investigators about his employment status but was met with resistance…"
28)
"Reidy warned that the problem wasn't limited to a single country — it extended to everywhere the CIA operates. Close to 70 percent of operations at the time were potentially compromised..."

To this end, God knows to what extent Obama compromised US national security...
29)
"Can you imagine how different this whole story would've turned out if the CIA [inspector general] had acted on Reidy's warnings instead of going after him?"
30)
"This is one of the most catastrophic intelligence failures since Sept. 11…"
31)
This intelligence disaster will have to be added to the list of my bad memories from the Obama tenure.