[Thread]
Lost in much of the discussion surrounding the Trump admin's imposition of unilateral US sanctions against
#Iran
is the massive human suffering caused by his so-called "maximum pressure" campaign.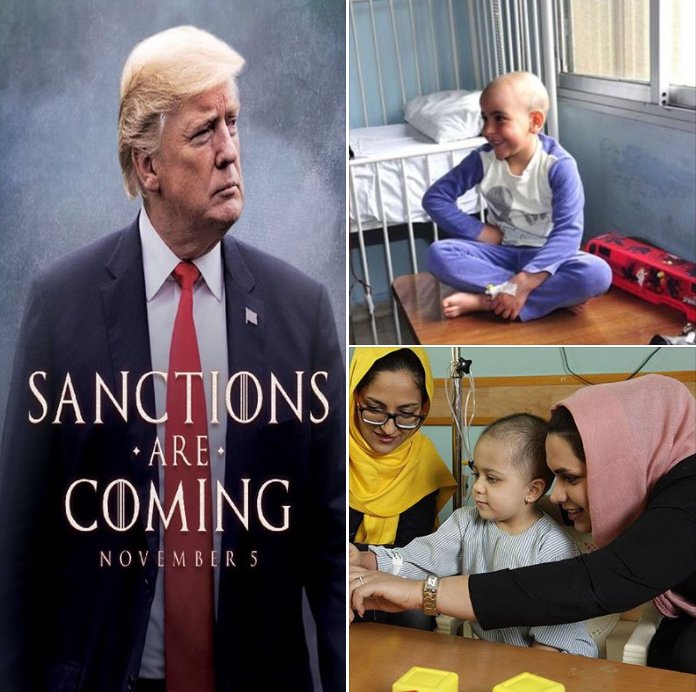 Make no mistake, the purpose of these sanctions isn't to gain leverage to advance some sort of diplomatic process aimed at compromise.
They're pressure for the sake of pressure, aimed at creating a destructive situation inside
#Iran
.
Trump's
#Iran
policy is firmly under the control of figures long opposed to US-Iran diplomacy in principle, a la John Bolton, Mike Pompeo & Brian Hook.
Trump has based his Iran policy on the wishes of his right-wing billionaire donors & his Saudi, Emirati, & Israeli friends.
People like Bolton & Pompeo aren't driven by a reasoned view of US interests or care for global peace and stability, but by dogmatic ideology that has long since been discredited.
Their preference for war with
#Iran
is abundantly clear.
Short of getting their war, they've settled—for the time being—on a strategy of besieging Iran.

They've unleashed an all-out economic war—betraying a goal to collapse the country.
The closest historical parallel is the 1953 US/UK coup against the Iranian gov of Mohammad Mossadegh, which nationalized Iranian oil against British wishes.

The coup was a brazen act of imperialism against a semi-colonized state moving towards greater self-determination.
Similar to what we're seeing today, the '53 coup was marked by a suffocating economic blockade, stoking internal chaos, & manipulating internal events to spur regime change.
Trump's
#Iran
sanctions today amount to collective punishment against 80 million ordinary Iranians.
They've triggered cost of life-saving medicine to soar, shortages in everyday drugs, & rapid inflation that's making essential goods unaffordable for many Iranians.
Trump's sanctions are effectively impoverishing an entire society & unleashing economic desperation.

Tragically, among the hardest hit groups inside Iran are the most vulnerable, including children & the poor.
@csmonitor
Much is at stake in tomorrow's midterm election.
But perhaps nothing moreso than the fate of an entire population faced w/ a draconian sanctions regime from a leader that makes a game out of their hardships.