My wife and I worked our asses off this summer to launch a great resource for men:
buff.ly/2wcAyhD
And then work got busy.
And then I got sick.
And then we had another child. (Pretty damn cool!)
Since I haven't posted in a bit, here's thread on getting DIALED IN: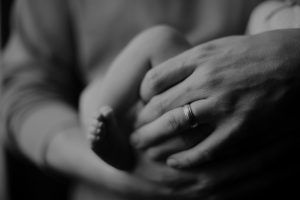 By my estimation there's at least FIVE verticals you need to DIAL IN to live a rich life:

• Career
• Social/Personal Relationships
• Finances
• Physical Health
• Mental/Emotional Health

Others to consider
• Community
• Spirituality

There's probably some overlap.
Let's start with career. Here are some questions you should ask yourself:

1.) Do you like what you do each day? (i.e. Are you engaged at work?)
2.) Are you focused on your strengths?
3.) Are you spending time with people you like?
People that are disengaged at work are 2x as likely to be diagnosed with depression.

Improving your career well being is one of the top priorities to consider for maintaining positive health.

Use your strengths and spend as much time as possible with people you like at work.
Regarding work, the ability to stay mindful in the present moment flows from knowing that you are solving for what matters at that given moment.

And the #1 way I enhanced my work and leveled up my career was by adopting Cal Newport's Deep Work philosophy:
Career DIALED IN?

Up next? Social wellbeing/personal relationships.

The most important relationship in your life is the one you have with yourself.

It's important to practice self compassion.

Treat yourself as if you were someone who you were responsible for helping
Two things to remember:
(1)
You've heard it a 1,000x, but it's true: You are literally the 5 people you surround yourself and spend the most time with.
(2)
The well-being of friends and relatives is a more effective predictor of happiness than earning more money.
You want more? Fine, here's two more:
(3)
The average person (even introverts) needs a minimum of six hours of social time a day to thrive.
(4)
Too many parents put their kids' wants above their own needs. Learn how to remedy that here:
dialedinmen.com/mistakes-paren…
Okay, so career and personal relationships are on point.

What's next?

Personal finance.

First thing to know: You you FEEL about your financial situation is more important than how much money you ACTUALLY have.
REAL TALK

People are so ignorant that almost 50% of people would prefer to make $50,000 (if everyone else is making $25,000) than to make $100,000 (when everyone else is making $200,000).

Don't be "that guy" ...

Keep reading for more tips.
Here's some basic things my wife and I do:

• We have a budget spreadsheet
• Save X amount of what we earn
• Less things. More time. (We define wealth/enough)
• No debt except our mortgage (this includes cars!)
• Emergency fund that helps with mental and emotional wellness
Two HUGE things to remember re: finances:
(1)
Spending money on others boosts happiness more than spending on yourself.
(2)
Experiences beat material possessions because you take them for granted, while activities create positive memories that you can relieve forever.
If you're hungry for more on personal finance, here's an entire thread on getting your personal finances DIALED IN:

Career, Personal Relationships and Finances all locked and loaded.

Up next? Physical Well-being.

The spectrum for good health is wide, but generally you should think about good health as having enough energy to get things done on a daily basis.
A lack of energy often results from inactivity, not age.

• Do NOT compromise your sleep (except when a newborn is in your house)
• Lift heavy weights and improve your relationship w/ gravity
• Do some cardio (go for long walks, do sprints, run hills)
• Drink tons of water
Get proper nutrition

What's that look like?

Lots of protein + healthy fats.

Whole foods, cooked simply.

Pay attention to gut health. Eat fermented foods containing probiotics

Understand that naturally occurring sugars (fruit) are (mostly) good, but that added sugars = bad
Be careful with carbs that are not vegetables.

Do *not* eat seed oils. They're poison.

Practice regular intermittent fasting. At a bare minimum, do not eat snacks and do not eat between dinner and breakfast to ensure regular promotion of the anti-aging process of autophagy,
Still interested?
Let me introduce you to my friends
>
@AJA_Cortes
for your relationship w/ gravity
>
@Mangan150
for all things anti-aging
>
@CaloriesProper
for nutritional biochemistry & circadian biology
>
@WesternMastery
for inexpensive & effective xenoestrogen free products
Mental and emotional wellness questions:
Am I happy?
Am I being creative?
Am I (mostly) anxiety-free?
Am I able to motivate myself?
Am I being kind and empathetic to others?
Am I making decisions quickly and intelligently?
Am I retaining information at an appropriate level?
For mental and emotional wellness, I think about this tweet often:

Label your thoughts. Ask yourself, "Is this useful right now?" Doesn't matter if they're true. It matters if they help you get where you want to go.
One of the best ways to learn how to do this is to listen to "This is Water"
Some of my fave takeaways:
ryanstephensmarketing.com/this-is-water/
Mental & Emotional wellness is different for everyone.

Here's what I need:
• Reading
• Writing
• Systems I Trust
• Stoicism + Cognitive Behavior Therapy
• Being productive vs. merely being busy
• Decision-Making and Good Mental Models

What keeps you happy and creative?
[BONUS]: Here's what keeps me 'happy'

• Gratitude
• New experiences
• Procrastinating less
• Savoring good memories
• Performing acts of kindness for others
• Strong social connections (see beginning of thread)
• Saying "Thank You" (I hand write a lot of thank you notes)
I'll leave you with 2 things re: mental & emotional wellness.
(1)
Happiness is Reality ÷ Expectations (work on the denominator, too)
(2)
Happiness is a Choice
Think "Happy in Spite of" instead of "Happy if Only" and you'll dramatically transform your life.
We're 1 hour and 24 tweets in so I'll leave you with this...
If you received value from this thread I'd be grateful for a RT/Like on the first tweet in this thread.
And, if you want to stay in the loop and get DIALED IN updates, please subscribe here:
eepurl.com/cS_6z5