The lies about
@JackPosobiec
are verifiably false.
"conspicuous absences were of disinvited guests: the white nationalist alt-right leader Richard Spencer..."
How can someone be "alt right" when the "alt right" kicked out.
HHHHMMMMMMMMMMMMMMMMMMMMMMM
theatlantic.com/politics/archi…
Fun trivia, I pulled
@jackmurphylive
away from Richard Spencer, this was almost two years ago.
It's well know
@JackPosobiec
and all of us despise those guys, but fake news is gonna fake news.
theatlantic.com/politics/archi…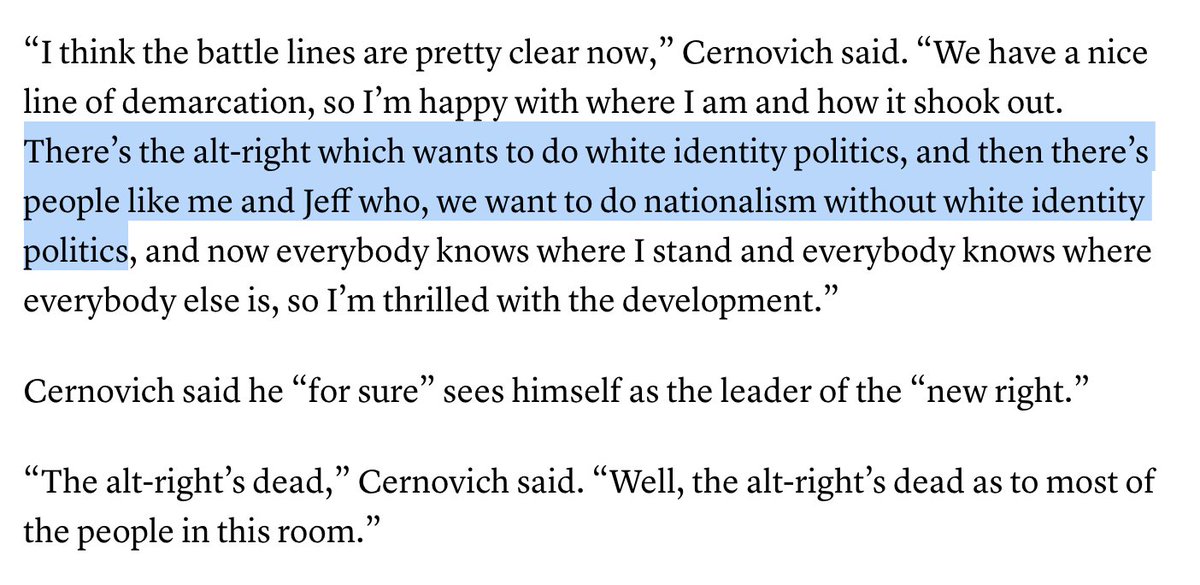 "The alt-right's dead," Cernovich said. "Well, the alt-right's dead as to most of the people in this room."
I said this almost TWO YEARS AGO.
Like I said, never trust HuffPo, Wikipedia, Daily Beast, etc. They just make stuff up.
theatlantic.com/politics/archi…