So at least two Proud Boys made their way into the crowd of counterprotesters in
#Philly
to try to incite violence.
Their names are Simon Greenwood & David Kuriakose. Both were involved in the mob attack in NYC last month; Kuriakose was arrested and charged with riot & assault.
Here are the 2 Proud Boys, Simon Greenwood (L) & David Kuriakose (R), smiling for the camera last month when they took part in a mob attack on lone individuals in NYC. A month later, they're trying to incite violence in
#Philly
.
Almost like they're just ... violent people.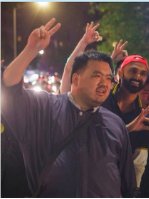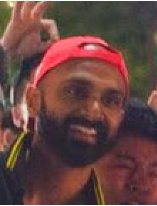 Dropping this thread here for those who are wondering about the non-white Proud Boys and how they fit into the broader (fascist) ideology that binds them all together.