Just wondering how in a world of 7.5 billion people
@TheSandersInst
"Gathering" could host an International Roundtable that did not include one person of color today.
Invitations apparently weren't extended to local politicians of color either: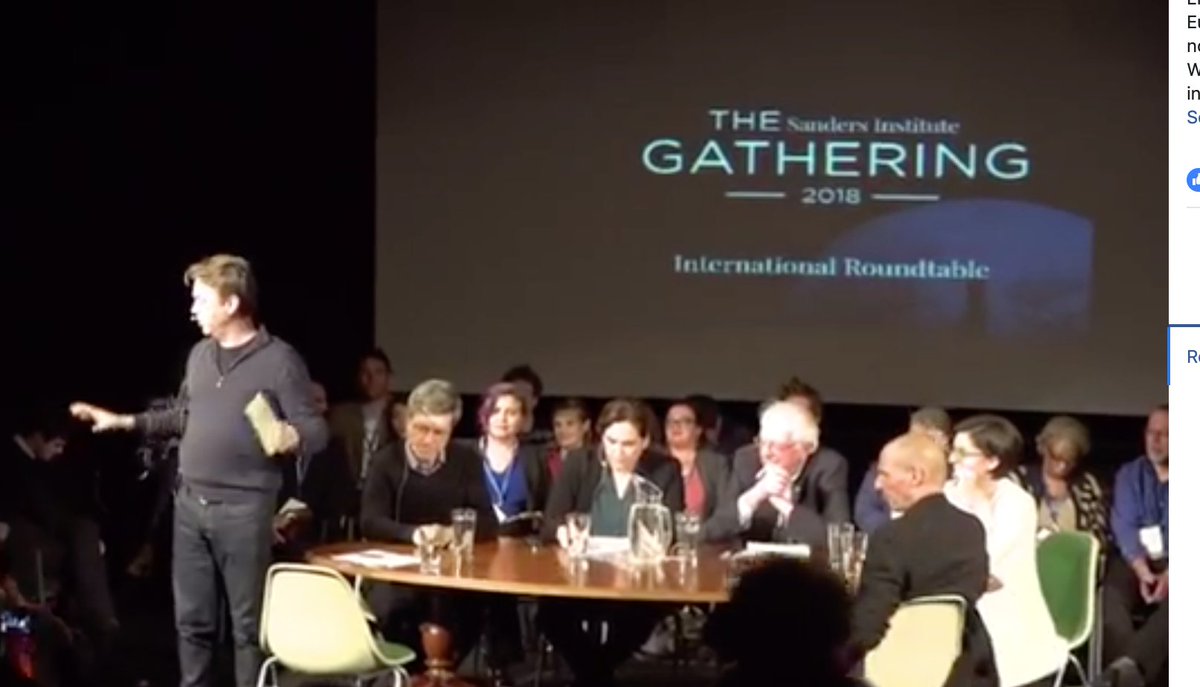 Bernie in this clip shows you that he learned nothing g from 2016. He talks about breaking down silos in the progressive movement - with not one person of color represented on the panel.
Bernie continues to say that all coalitions must work to understand the pain and suffering in rural (ie "white") America - that it's something Dems don't understand and why Trump elected. No mention of racism. Or discrimination of any kind.
Today Bernie has shown why he will never win the Democratic nomination for President. His economic agenda speaks only to the white working class - many in rural America who've shown us in 2018 that his message doesn't speak to them. His shortcomings are painfully clear here.
This poor guy sitting behind Bernie though - epitomizes how real the struggle to stay awake is.
cc:
@adirado29