It's after the election! You're allowed to criticize Democrats now!

Where are all the people who were calling themselves allies and promising that, after the election, they'd work to pressure anti-SW Democrats into supporting sex workers? 🤔
I endured SO much outright abuse - yes, abuse - from (white) liberals and "allies" all year for talking about SESTA/FOSTA.

So yeah, I'm sure as fuck going to call their bluff on the "we'll do the work after the election" promise.
The war on sex work is a war on sex workERS. It's a war on women. It's a war on trans people. It's a war on gay men. It's a war on people of color.

If you are not ACTIVELY fighting for sex workers' rights, you approve of racism, sexism, homophobia.
You don't get to pat yourself on the back for supporting gay marriage and a $15 minimum wage, if you also stay silent when trans women have their lives and livelihoods ripped out from underneath their feet.
Are you going to call your Senator tomorrow - (202) 224-3121 - and tell them that they need to repeal
#SESTA
and reinstate section 230 of the Communications Decency Act?
#Tumblr
#tumblrisdead
Twitter polls don't let you vote for more than one option, but I assure you, it is possible to say "Fuck racism, fuck homophobia, fuck misogyny, AND fuck transphobia" all at once.

After all, actions speak louder than words.
Me, eight months ago: SESTA/FOSTA means that all content queer people publish is at risk of being censored, not just pornography or sex work

Straight people: lol you're overreacting

Today:
The Senate switchboard in D.C. is open.
Now is the time to call both your senators and tell them to:
- Repeal SESTA (S.
1693)
- Reinstate Section 230 of the Communications Decency Act!
Here's a thought: when queer people sound the alarm, instead of sealioning and gaslighting us, straight people should STFU and actually LISTEN to us.

You know, BEFORE we get censored and kicked off the Internet. Because you can't listen to us after that happens.
Why is Facebook prohibiting talking about being gay?
Last year, they wanted to deflect attention from how they covered up Russia's interference in the 2016 election. So they lobbied Congress for a fake anti-sex trafficking law (which actually encouraged sex trafficking).
#SESTA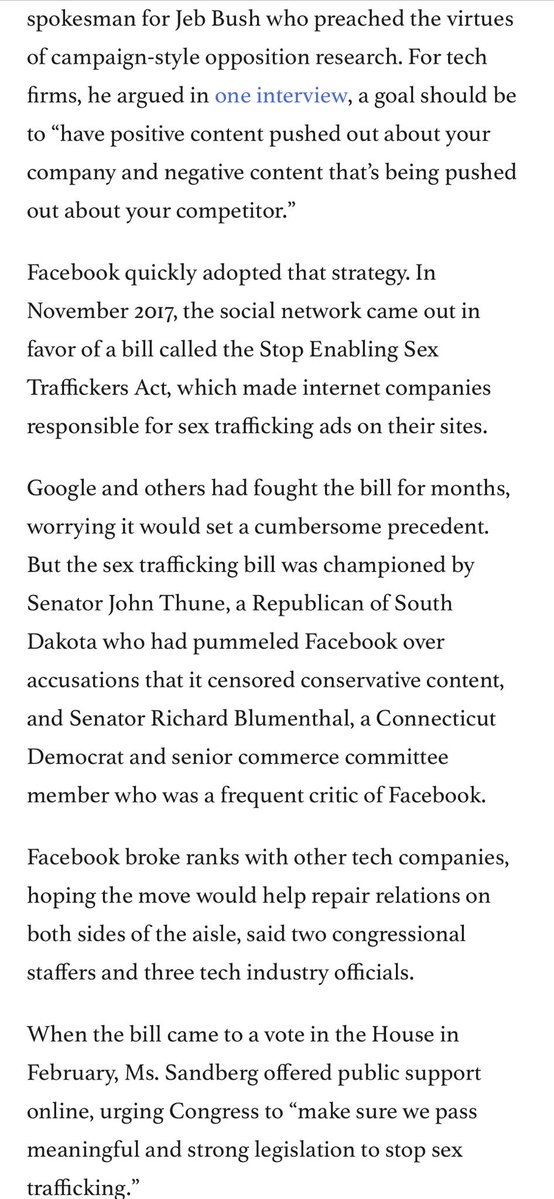 Last year, Facebook wanted to cozy up to senators - esp.
@SenBlumenthal
, a Democrat - and convince them to stop investigating Russian election interference on Facebook.
As a result, today, Facebook is prohibiting talking about being gay. This is the world we live in.
A lot of people (esp. tech folks) say they follow me because they appreciate me posting about gay stuff. Being my whole self, and all that.

You do realize that when (not if - when) Twitter follows Tumblr and Facebook, I'm going to have to stop posting all that, right?
When (not if) Twitter follows Tumblr and Facebook with banning adult and LGBTQ+ content, I won't be able to post pictures like this anymore:
Male affection is seen as inherently explicit. (See
@aphyr
's tweet, linked above).
"But Aditya, how do you KNOW that straight people view male affection as explicit and inappropriate?"

Well, I took that picture when a straight dude was so uncomfortable by us just sitting next to each other that he complained to the bride AT HER OWN WEDDING. So, yeah.
Even if I obscured the butt in the background, this would absolutely be forbidden either to post on Tumblr or to talk about on Facebook.
Wearing a harness at
@FolsomStEvents
? Could easily be interpreted as a "fetish scenario" (even though it wasn't).
It's nice to know that
@Pornhub
is stepping up and providing a place for artists to share non-pornographic adult content.
At the same time, I just want to post SFW selfies and talk about my normal gay life, and... I shouldn't have to use Pornhub to do that. 🙃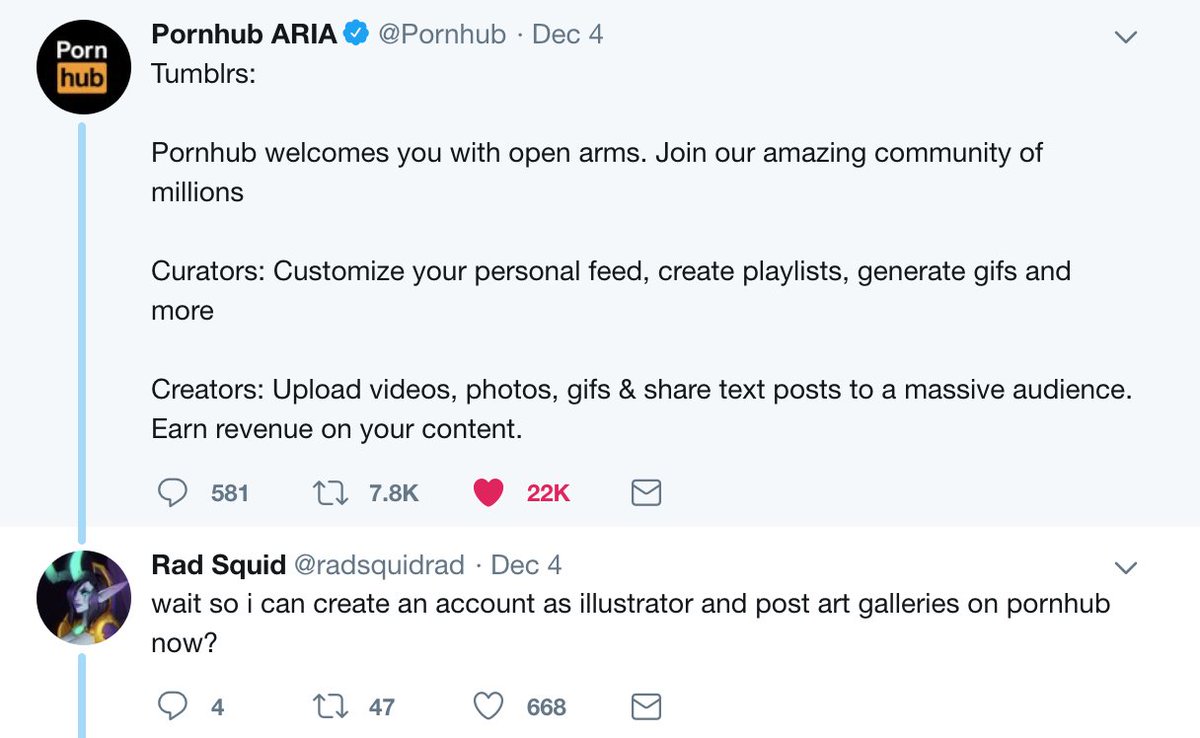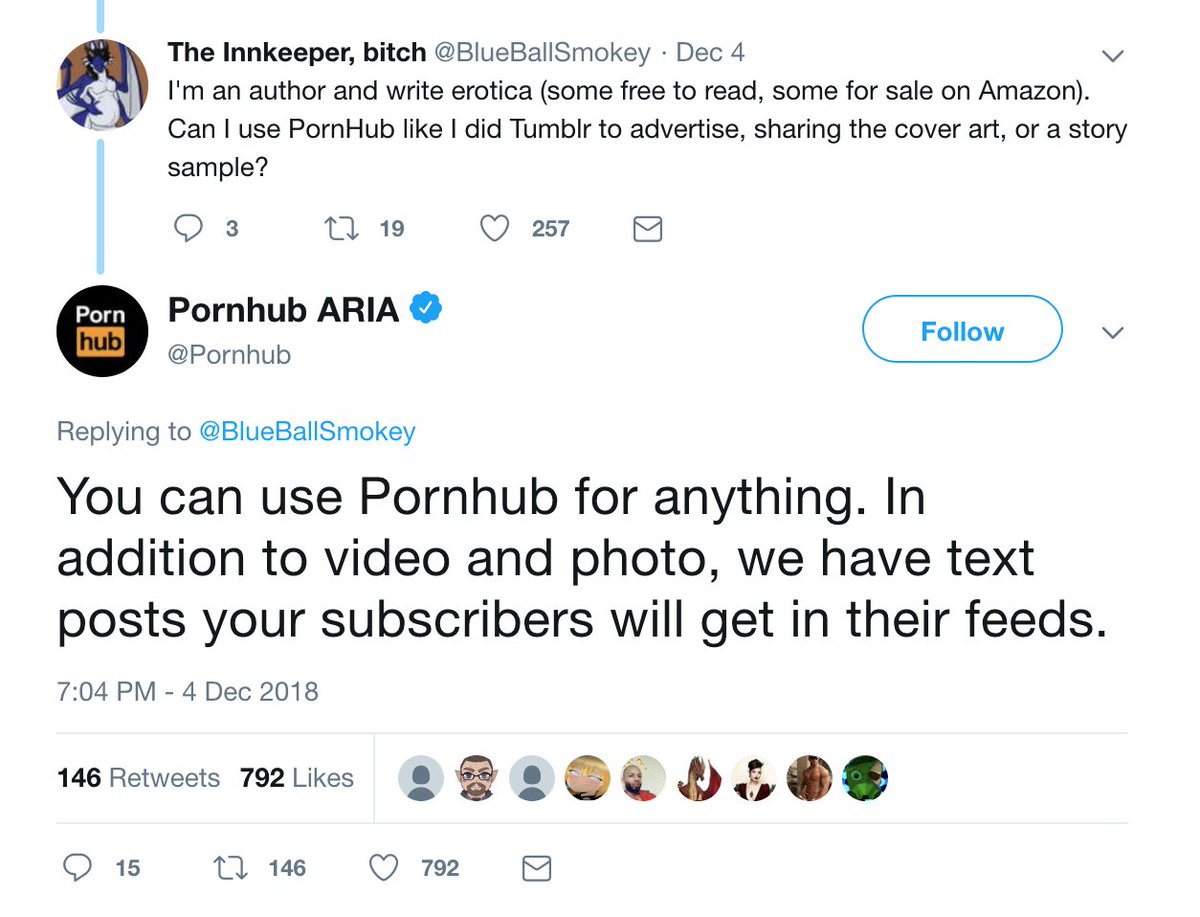 On a serious note: while many groups opposed
#SESTA
/
#FOSTA
, the
@EFF
is the only group I'm aware of that's currently actively lobbying to repeal it or suing to overturn it:
eff.org/deeplinks/2018…
If anybody knows of other coordinated efforts, please let me know.