'We are in trouble.' Global carbon emissions reached a new record high in 2018.
washingtonpost.com/energy-environ…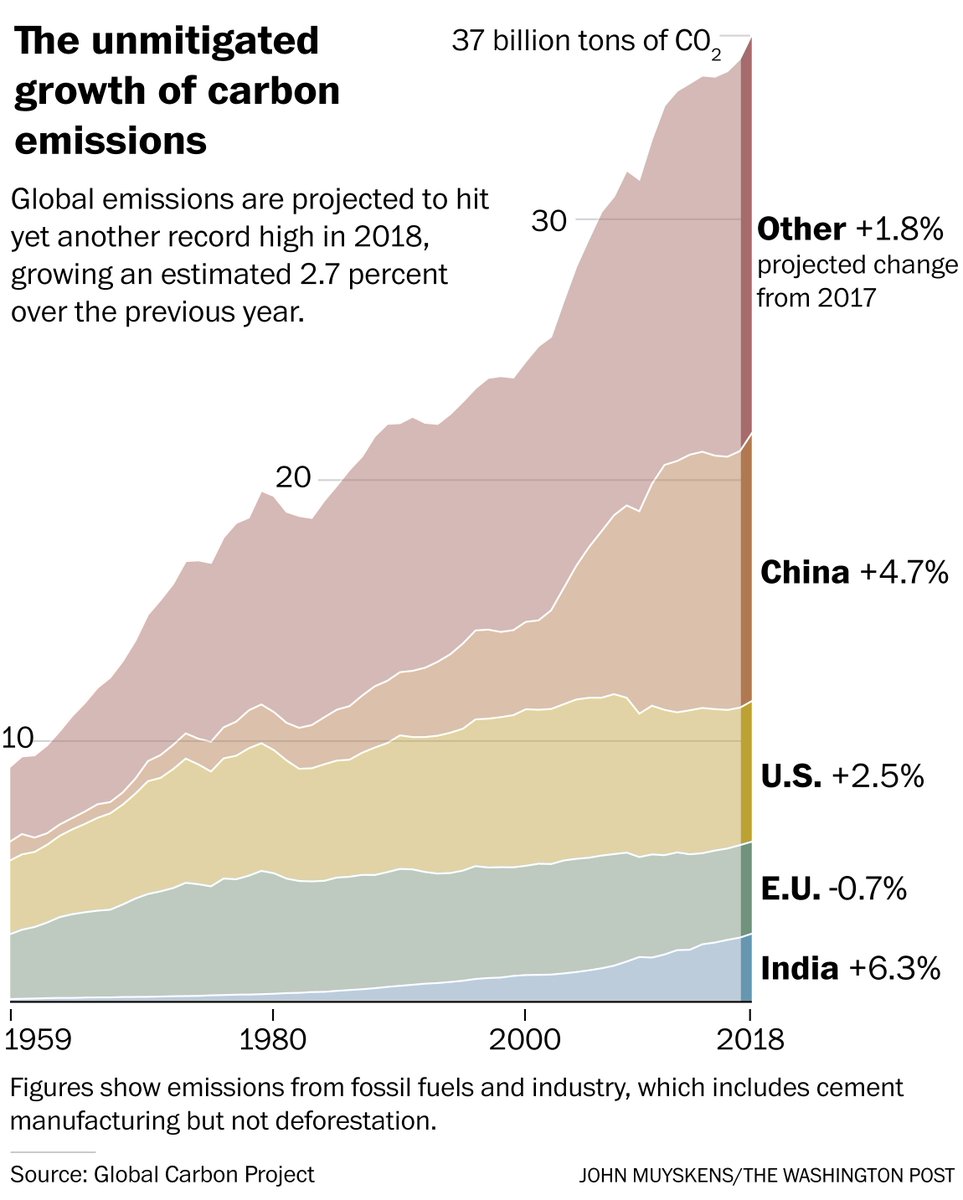 2.
The stats -- global carbon emissions expected to be up 2.7 percent in 2018, after 1.6 percent growth last year. Strong growth in China, in particular, projected for this year. US started to grow again (a little bit) and the EU isn't declining fast enough.
3.
What it means -- we just had an
@IPCC_CH
report saying that emissions have to plunge extremely rapidly by 2030 to preserve the safest climate pathway, at or just above 1.5 degrees C (2.7 degrees F).
4.
If emissions are still rising -- robustly -- then we don't even know if they are at a historic peak yet. Naturally, emissions must peak before sharp annual cuts can happen.
6.
Three years after Paris, it's clearly a very different moment -- politically, scientifically. The question: What can world leaders say -- or do -- in response? /end