This tenacious trio—Cathy Cox (Georgia), Kathy Rogers (GA, then Diebold, then ES&S), & Linda Lamone (MD)—has consistently defended touchscreen voting machines, disregarding the grave concerns raised again & again by independent IT experts.
#gapol
books.google.com/books/about/Br…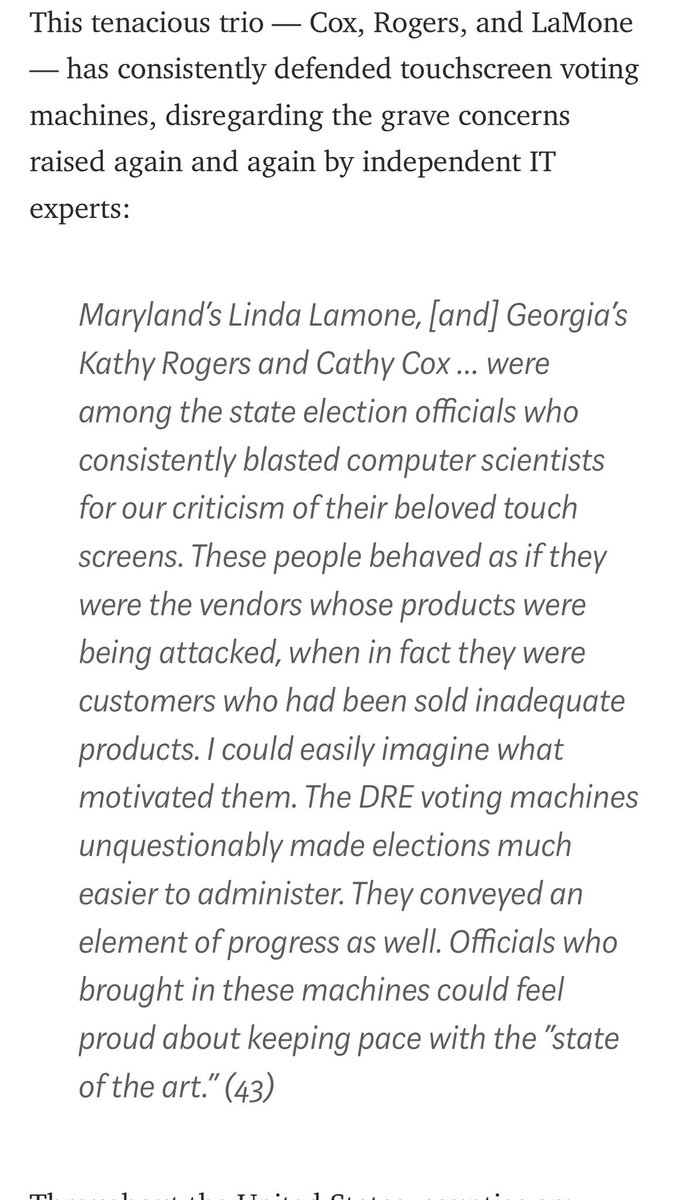 1.
Cathy Cox was Georgia's Secretary of State AND a Diebold cover girl at the same time.
link.medium.com/rCynLFQZFS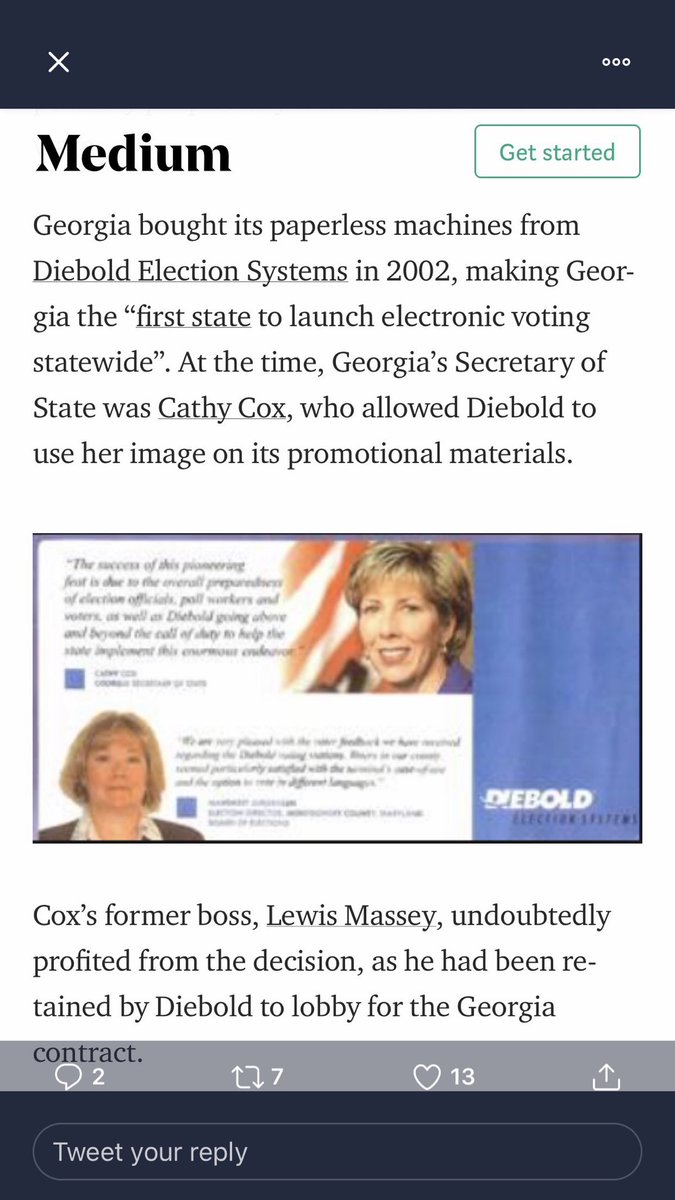 3/
Kathy Rogers now works for ES&S and is trying to sell Georgia on the ExpressVote, ES&S's latest touchscreen atrocity. Cathy Cox is helping her by speaking in favor of buying the ExpressVote during last week's "SAFE Commission" meeting. And LaMone already forced...
4/
... the ExpressVote on Maryland, which hated them and returned them (except for ADA use) in favor of what all independent IT experts recommend: hand marked paper ballots counted on scanners or by hand.
7/
It helps to know who the key "players" are: Cox, Rogers, and LaMone are perhaps the top three election officials who helped vendors usher in a generation of terrible touchscreen voting machines and who hope for a repeat w/ terrible touchscreen ExpressVote ballot markers.
8/
It was Cathy Cox and Kathy Rogers who had the terrible judgment to bring terrible paperless Diebold touchscreens to Georgia in the first place! Why should GA listen to them now?!
link.medium.com/FMTgRRpCHS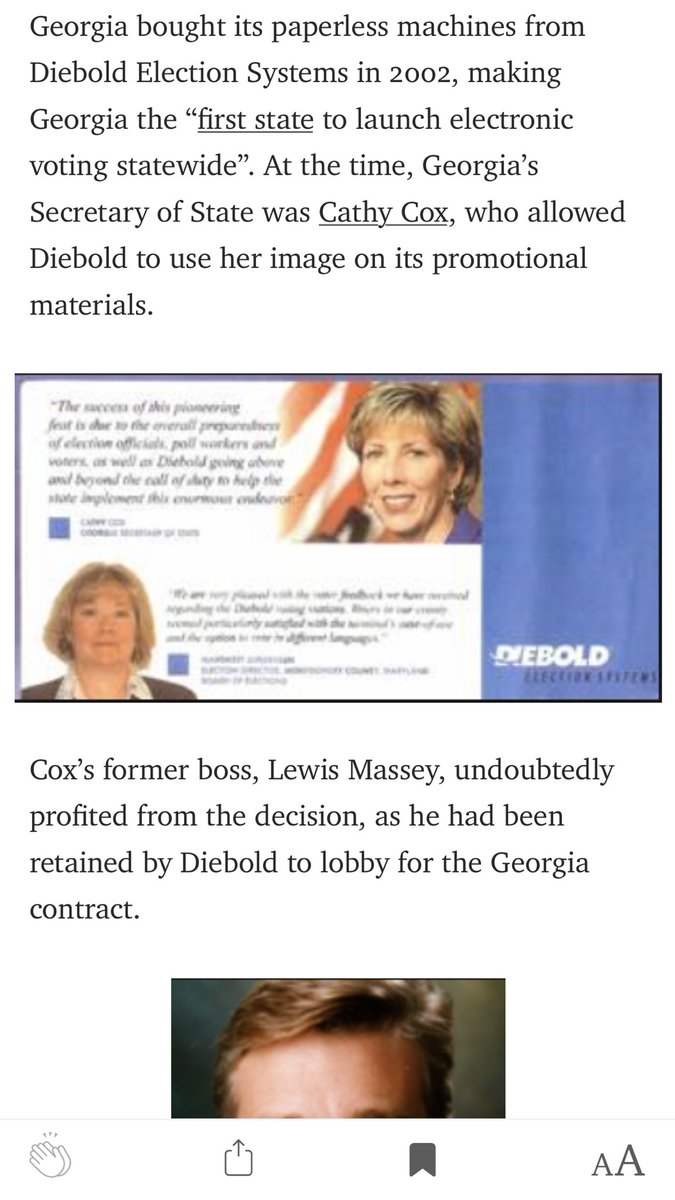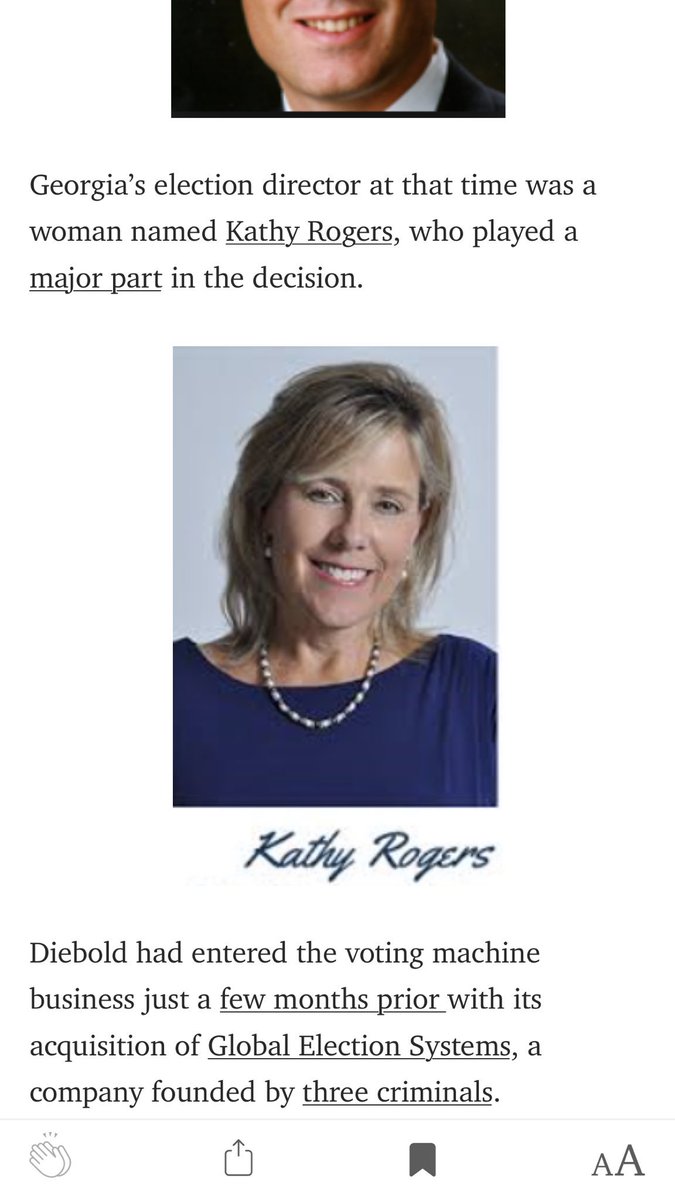 9/
Their MD cohort, LaMone, even abused her power as a member of the EAC's advisory board to KILL a resolution that would have required human usability testing as a condition of certification of touchscreen barcode ballot markers like ES&S's ExpressVote!
link.medium.com/avrBUlOCHS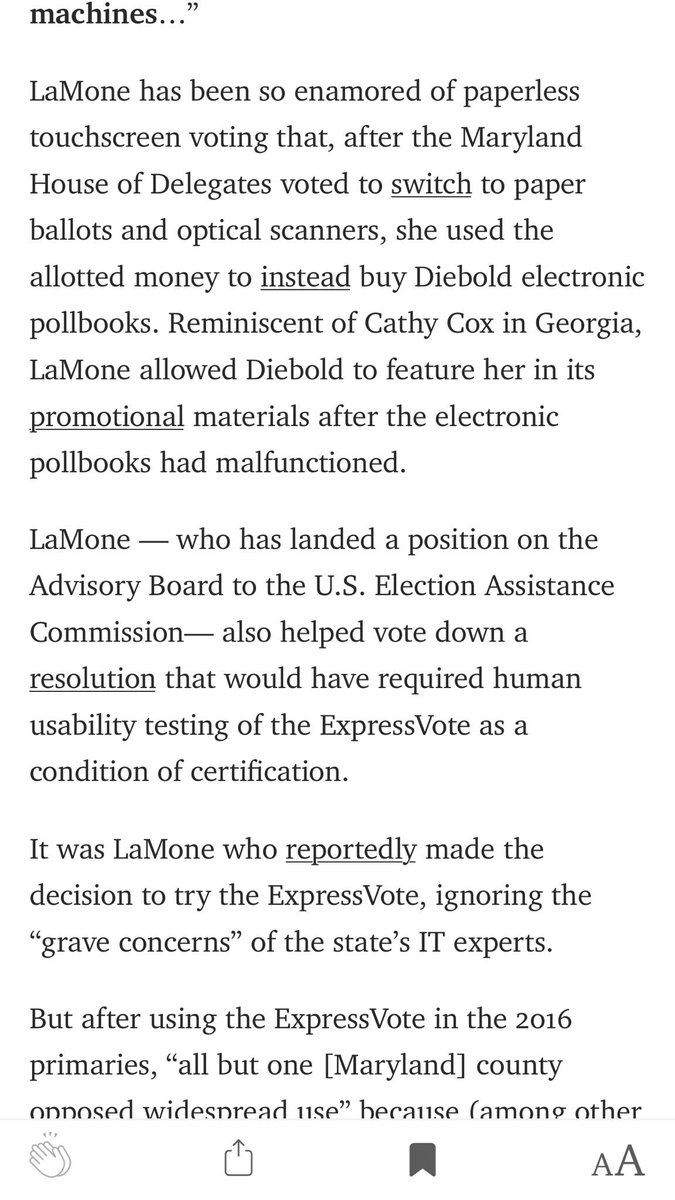 10/
Predictably, as with so-called "Voter Verifiable Paper Audit Trails" (another vendor scam), the ExpressVote then proceeded to FAIL that human usability testing.
freedom-to-tinker.com/2018/12/03/why…
11/
THIS is the system that Brian Kemp & the new GA Secretary of State are pushing the SAFE Commission to buy, disregarding the advice of all independent IT experts who say hand marked paper ballots & scanners (which also cost 1/3 of the price of the ExpressVote) are more secure.
12/
Meanwhile, the vendor incest continues.