The best story ever.
@GeorgeHWBush
sponsored a Filipino boy. He used the pseudonym "George Walker" in his letters. He drew him pictures. Then eventually his opsec began to slip:
@TheBushCenter
@JebBush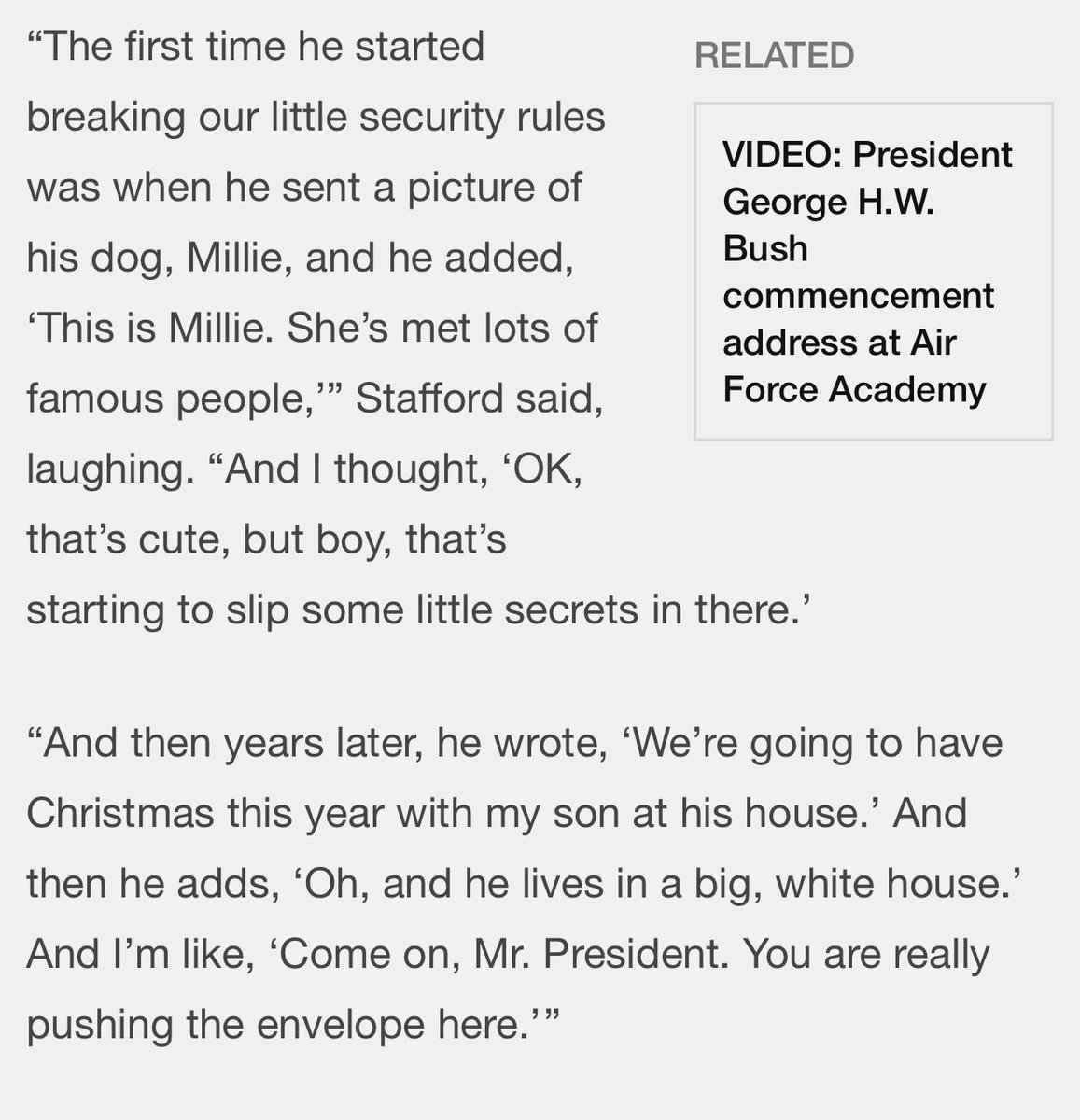 If you feel sad, read this story. "Well I knew that he was a kind and encouraging, wonderful man," the boy said at 17. "But I had no idea".
gazette.com/news/under-a-c…


"
@GeorgeHWBush
was a man without fanfare. He did excellent things quietly, always giving away the credit to others."
I hope there are other men like
@SenJohnMcCain
and President Bush left on the face of this earth. I know two, and one of them's my dad :)
gazette.com/news/under-a-c…