The decision of what direction any NATION will go is that of the C-in-C of that Country per time. The direction Nigeria went in 16 years was that of
@OfficialPDPNig
Presidents (Obasanjo, Y'aradu, Jonathan).
The direction Nigeria is going for this 4 years is that of Buhari C-inC
Whatever happened to USA during Obama's regime will never be credited to Governors of States in America, what is happening to USA today is only credited to Donald Trump.
You cannot say since a former democrat is now in Republican it then means they are SAME..NO, they're not!
Madam
@obyezeks
served under Obasanjo as minister in
@OfficialPDPNig
Madam
@obyezeks
is now the Presidential candidate of another party
@acpnhope
Is ACPN & PDP the same because their candidate once worked under PDP?
#APCandPDPareNotTheSame
Most Nigerian graduated from Nigeria Universities, then went ahead to further their education in Havard University and the likes....
Since it's the same PERSON involved in 2 different higher institutions of learning, should we say Havard and OAU Ife are the same?🤣🤣🤣🤣🤣
If you started your Secondary School in Oyemekun Grammar School Akure, & for whatever reason you moved to Government College Ibadan, should we say since they're both "boys's school" involving the same person, OGSA & GCI are the same? NO, they are not!
Your logic: "Former Governors in PDP now in APC it means APC & PDP are the same".
Question: Which of them was the C-in-C of Nigeria?
Who determines Nigeria Budget, Gov or C-in-C?
Who chose ministers, Gov or C-in-C?
Who do other Nations relate with?
#APCandPDPareNotTheSame
Yes, we all agree that our political parties are not YET having a clear cut policies that can differentiate them but has that made them the same?
C-in-C under
@OfficialPDPNig
PAID N17B to NASS in 2015 to pass
#Budget2015
C-in-C under
@OfficialAPCNg
insists NOTHING will be PAID!
.
@OfficialPDPNig
is not denying the fact that they're corrupt. Obasanjo accused NASS of corruption, accused his VP
@atiku
of corruption, NASS said OBJ is the father of corruption, Jonathan & his wife with loads of corruption..
Buhari/Osinbajo is not PDP
#APCandPDPareNotTheSame
C-in-C under
@OfficialPDPNig
took advantage of their office, went ahead to build University like Obasanjo, his deputy Atiku also followed the same style of his boss & nothing happened.
C-in-C under
@OfficialAPCNg
is being vilified for not taking advantage of Nigerians. Not SAME!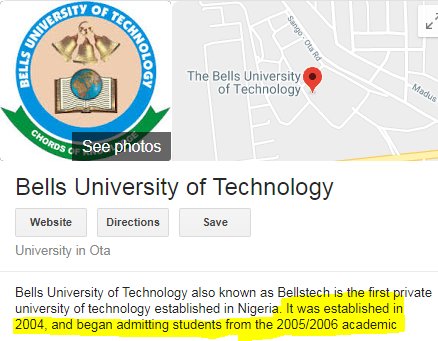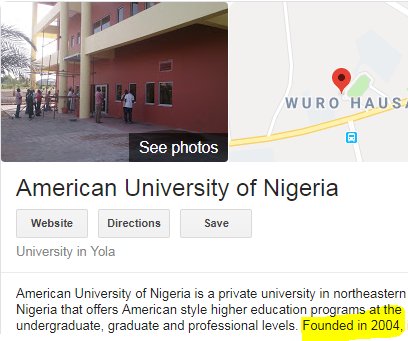 Under
@OfficialPDPNig
3 months to general election, Aso Rock would have been turned to pilgrims' destination.
Now under
@OfficialAPCNg
that Buhari is the C-in-C, 45 days to the general election
#NigeriaDecides2019
every agency of Government is running as it should.
Not the same!
By
#FeBuhari
2019 we will show you the difference.
By that time we would have been able to CONVINCE you & not to CONFUSE you that
#APCandPDPareNotTheSame
By then, PMB/PYO would have won 31 States + FCT with wide margin, such never seen in election history!