Arab League to Syria's Bashar Assad:
Return to this body is conditioned on Damascus cutting ties with Tehran & expelling
#Iran
-backed forces from Syria.
Source: Iran's Mehr news agency citing an "informed Egyptian source"
bit.ly/2sbP5rw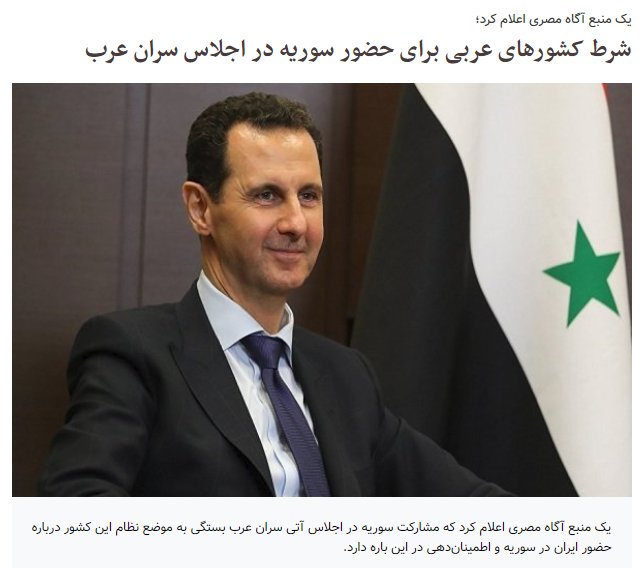 2)
The Egyptian source, with knowledge about measures carried out by the Egypt/UAE/Saudi/Bahrain quartet, says:
"Syria's participation in the upcoming Arab League Summit depends to this country's commitments & position on Iran's presence in Syria & pledges in this regard."
4)
Some Egyptian diplomatic sources are saying the Tunisian FM travelled to Cairo based on an invitation from Cairo to finalize the issue of Syrian President Bashar Assad's participation in the 30th annual Arab League Summit that is scheduled to be held in Tunisia.
6)
According to these sources, if Bashar Assad agrees with the Arabs' demands, these countries will immediately open their capitals to the Syrian state and re-establish relations with Damascus.