I just sent a copy of this to my brother - to help him make sense of our crazy, fucked-up childhood.
I know he'll only read it because Tech recommends it, so I promise to send him an
@ImmortalTech
t-shirt once he finishes it.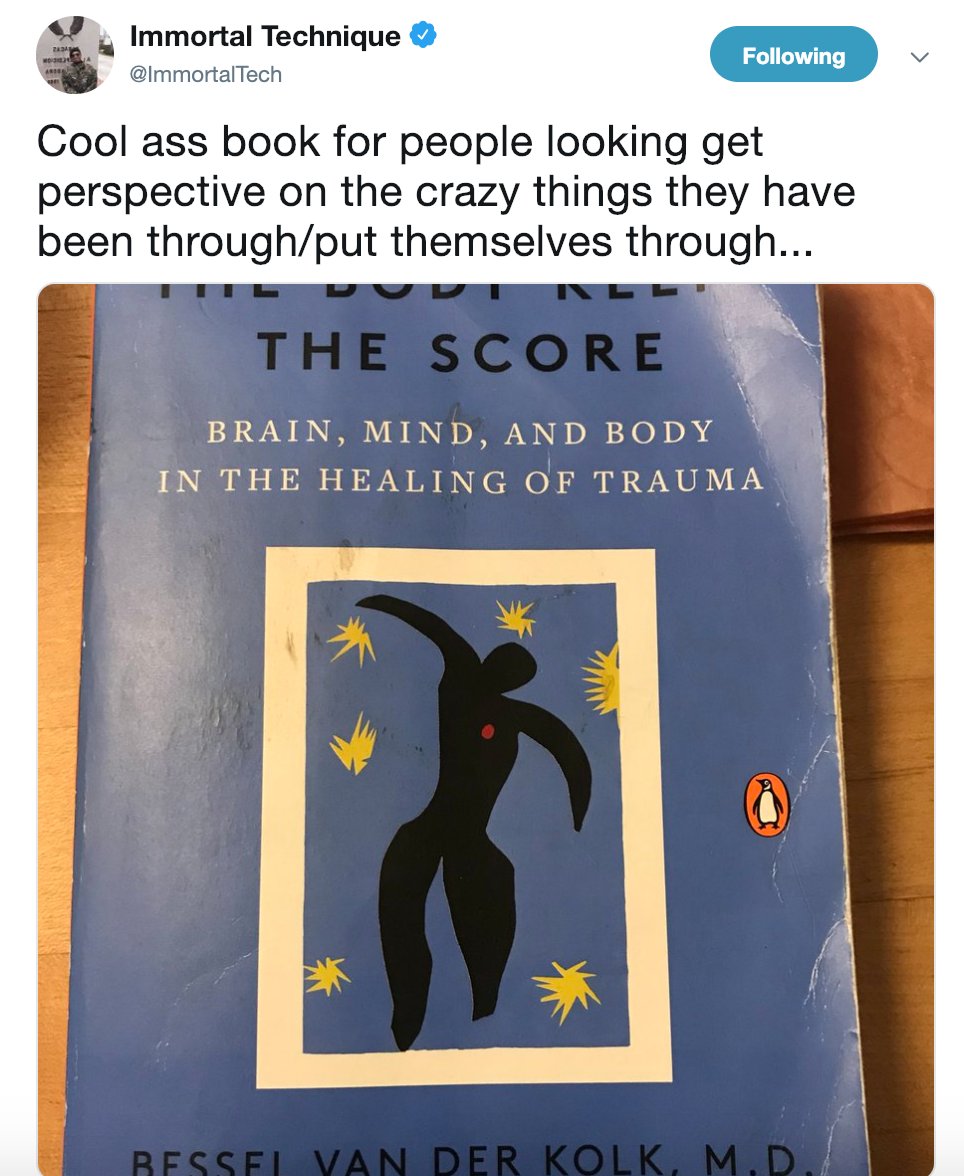 For those interested (since my screenshot cut off the title - sorry!), the book in question is The Body Keeps the Score: Brain, Mind, and Body in the Healing of Trauma (by Bessel van der Kolk) -->
amazon.com/Body-Keeps-Sco…
I'm also re-upping an old thread of mine on
#PTSD
, in the event it might help someone. I experienced many types of trauma, multiple times - from childhood to adulthood, from domestic spaces to war zones.
It is nothing to be ashamed of - it's survival.