#StopLeavingNeverlandNOW
: what are the tentacles of this octopus? Follow the breadcrumps and discover the net.
#Channel4
: set to broadcast the mockumentary in UK. (1)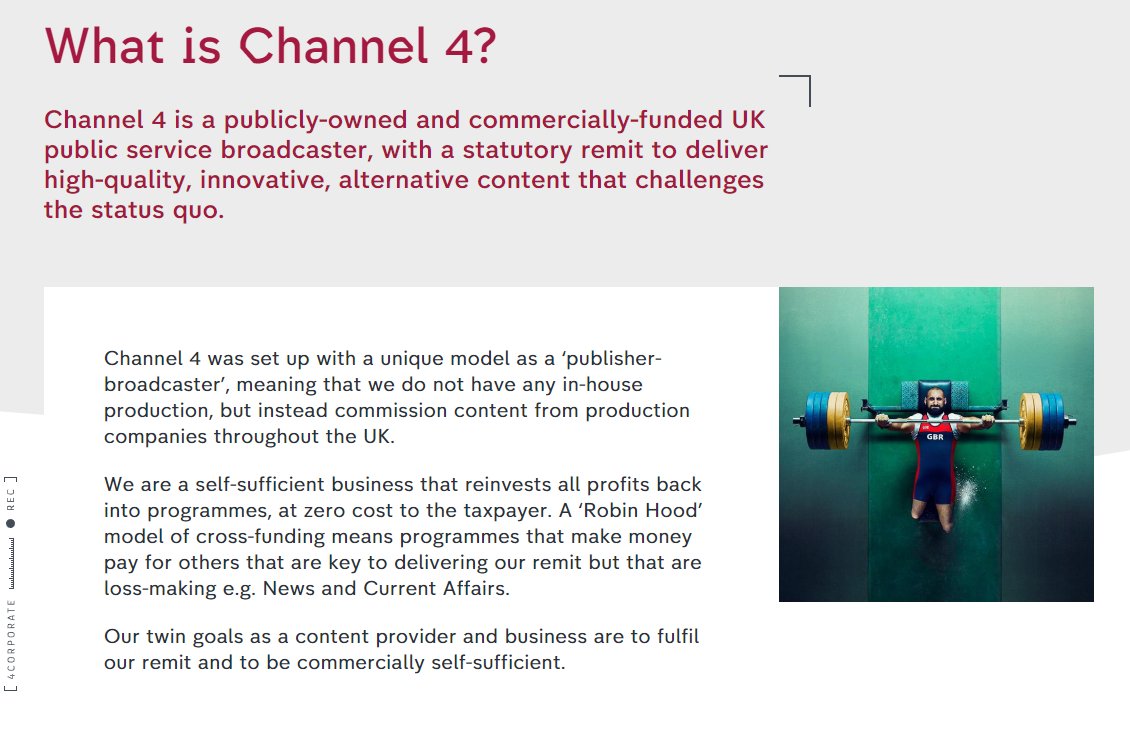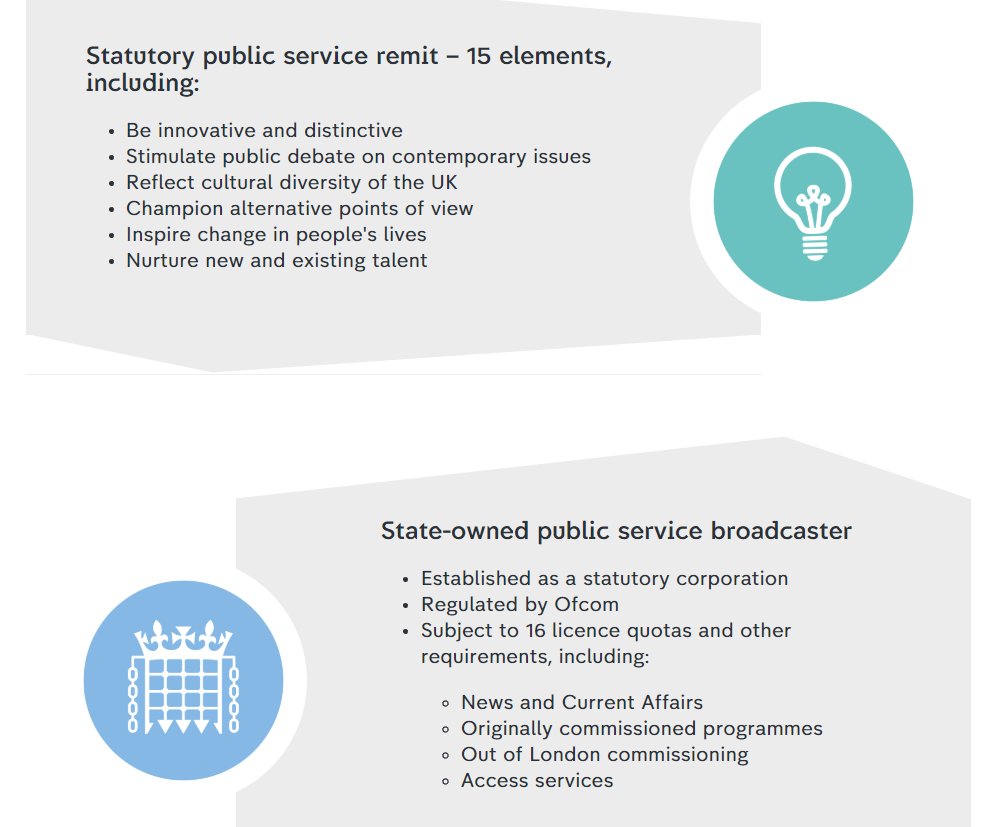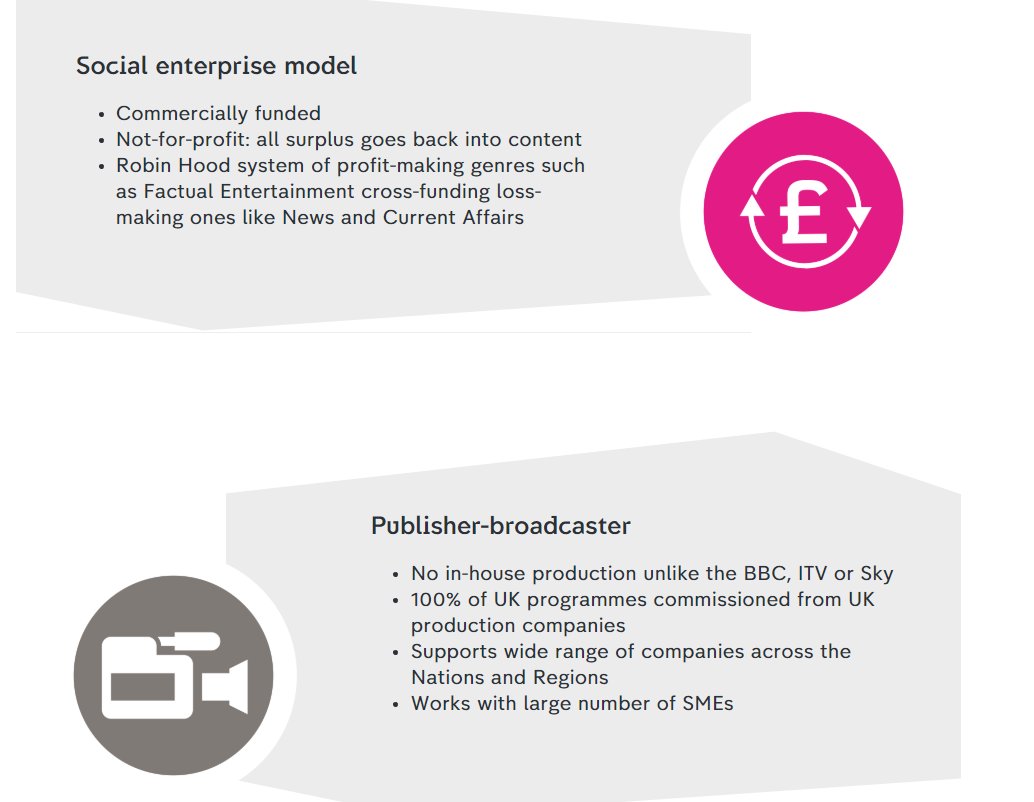 #Channel4
has a great interest in exploiting
#MJ
's name again. It had already happened in 2009 and it's likely they hope to repeat the experience.
(2)
Source:
campaignlive.co.uk/article/channe…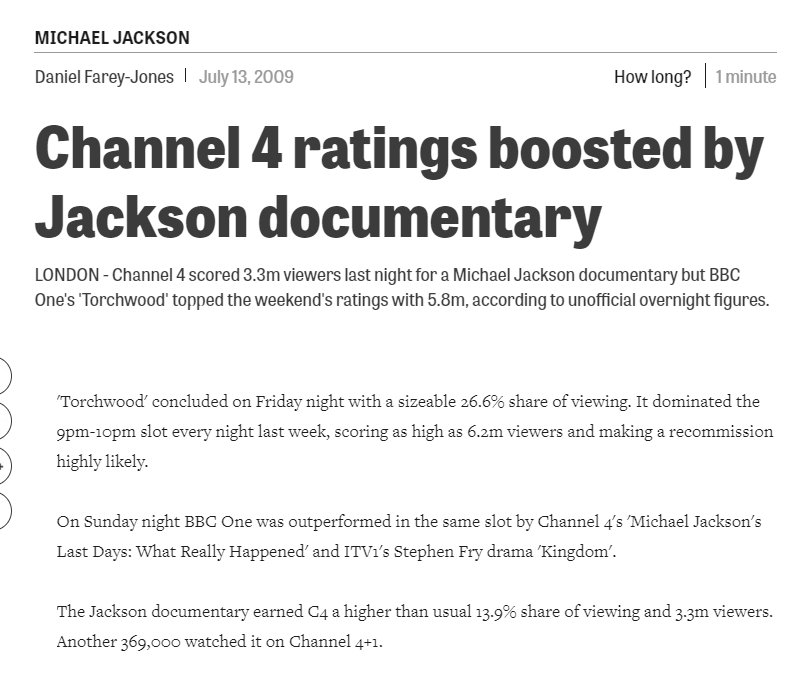 One of
#Channel4
's current "heroes" is
#StinsonHunter
, the alleged "pe*ophile hunter", who lately - together with his minions, had been spreading lies non-stop about
#MJ
on Twitter. He systematically blocks/reports/harass everyone showing him receipts and evidence. (3)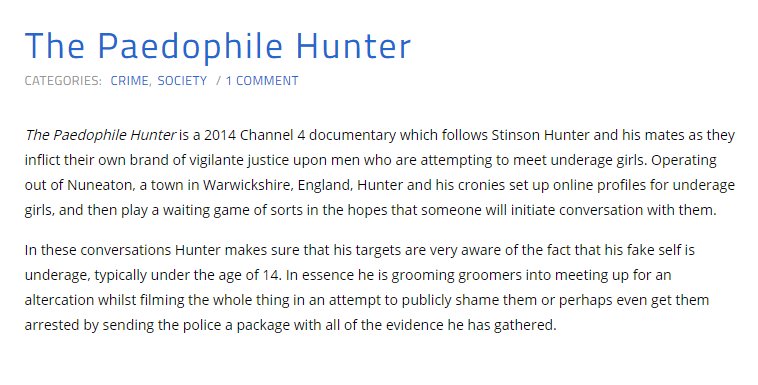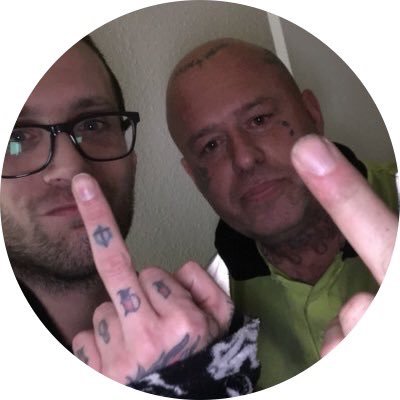 Other parties currently involved in the systematic slander of
#MJ
on social media include
@AnOpenSecret
, using
@RealAJBenza
as one of their main references while spouting fake news thoroughly debunked in court and by evidence. (5)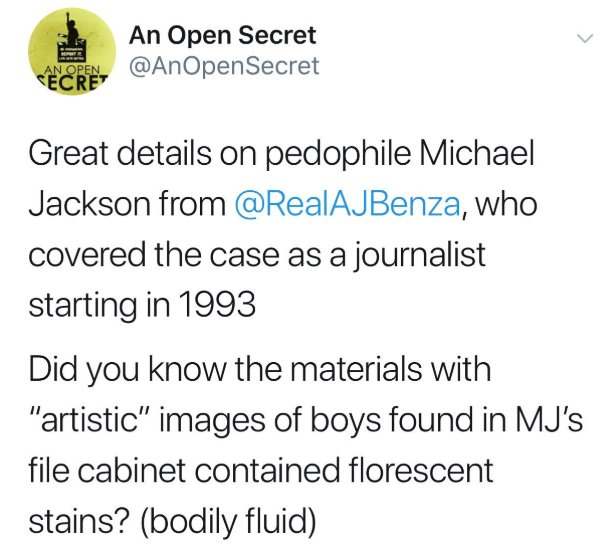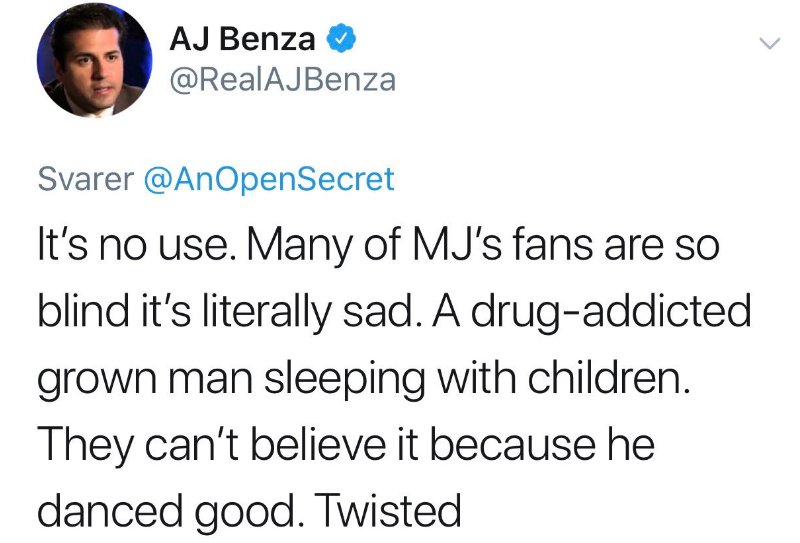 Once again, the moment
@AnOpenSecret
and
@RealAJBenza
get presented with evidence, facts and receipts, they block users. And they do it simultaneously. (6)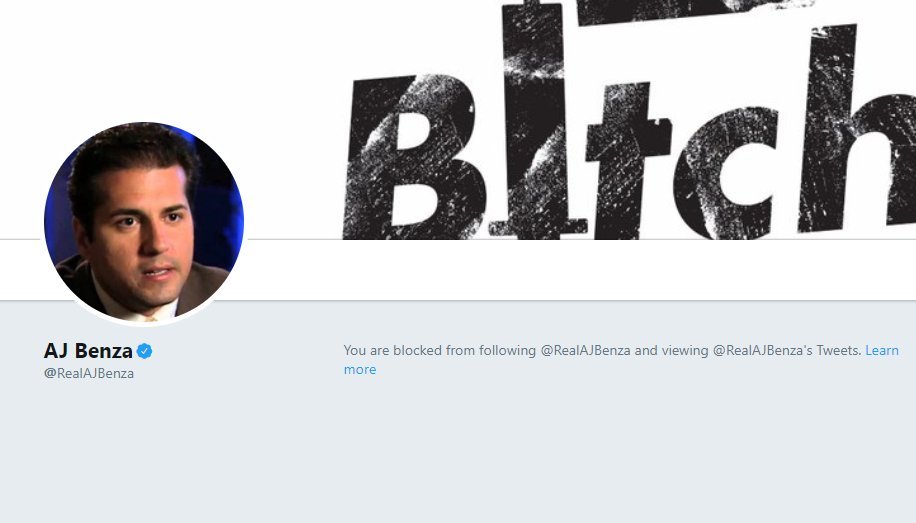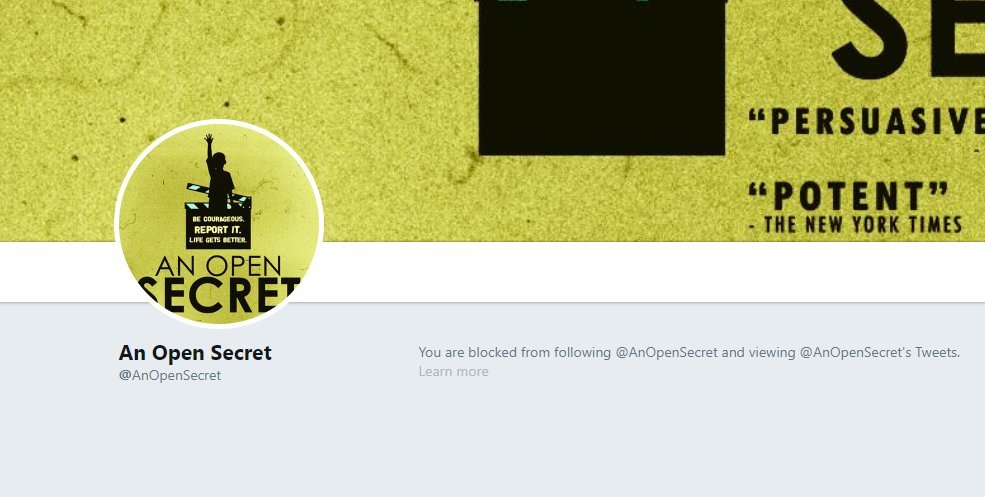 #AJBenza
was one of
#Weinstein
's best allies when it came to exploiting the media to divert the attention from Harvey's "escapades"... (9)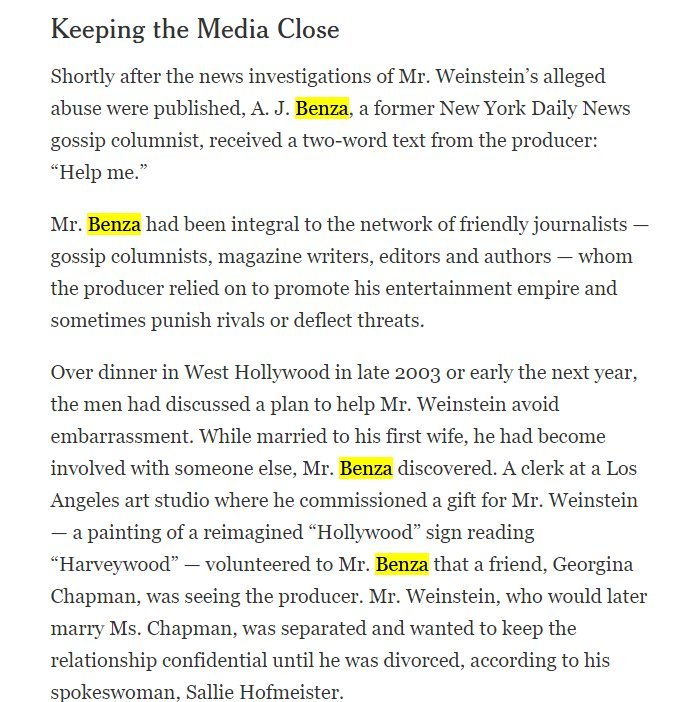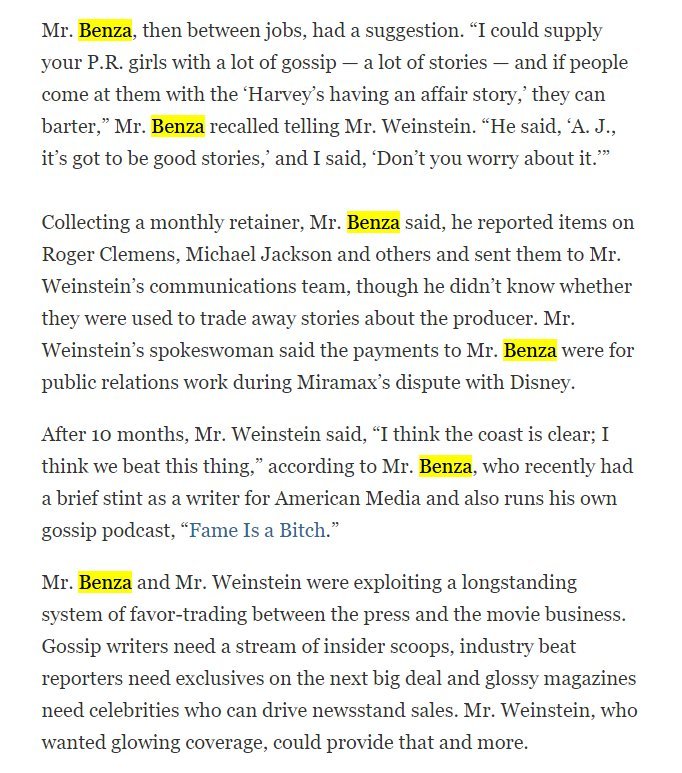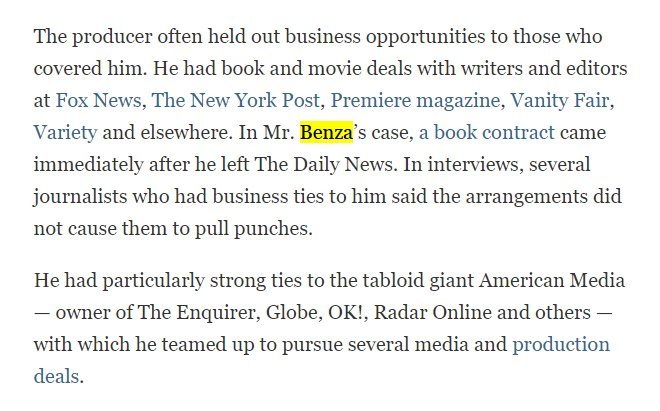 An interesting thread by
@PhoenixLaNegra
explaining in detail the media mud-machine aiming at specific targets while distracting from real perpetrators.
#MichaelJackson
was the biggest fish to smear:
(10)
The tentacles of this octopus are many, many more... anyone can help expose the people involved in the purposeful smearing of
#MJ
by using lies - all the while covering real predators in the entertainment industry. Please feel free to help if you have further info.
#JusticeforMJ
Now, another connection. remember the
#AnOpenSecret
scandal,
#MJFam
? The link to the article is in one of the tweets above. Now check this out:
Finaldi and Manly, the two lawyers representing Robson and Safechuck, are also linked to
#AnOpenSecret
, currently busy spreading lies about
#MJ
on social media with the help of
#AJBenza
, one of the minions
#Wenstein
used to divert attention from him on the media.
#JusticeforMJ