Williamson has signal-boosted antisemites, attacked the
@BoardofDeputies
on the day of the ToL massacre, campaigned against the Int'l Holocaust Remembrance Alliance definition, promoted Syrian war crimes deniers and is the leading Jew-baiter in Labour.
#LabourAntisemitism
1/6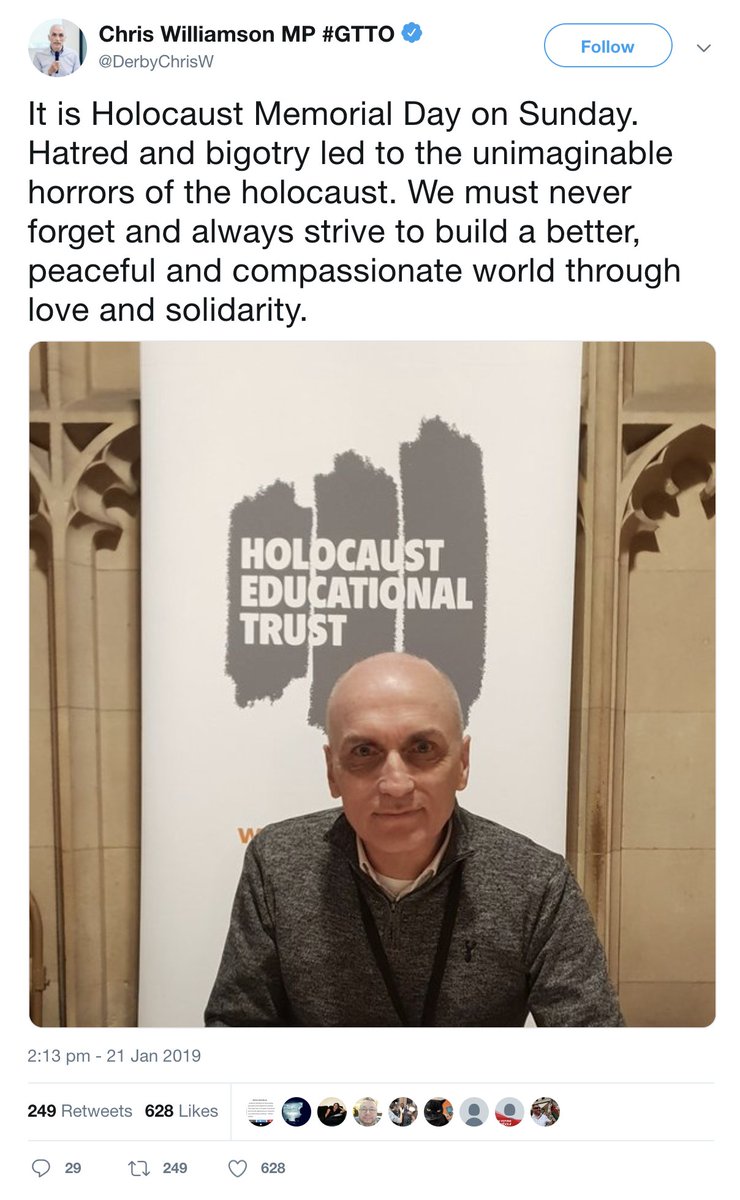 Given his contempt for the Jewish community, his support for prominent antisemites (including people expelled from the Labour Party) and war-crimes apologists, this shallow attempt to virtue-signal about Holocaust Memorial Day is patently offensive and hollow.
2/6
So wipe that grin off your face Chris. We see you for the contemptible and indecent hypocrite you are. Don't you dare attempt to virtue-signal over the graves and ashes of our ancestors, for we hold you in the highest contempt!
3/6