1.
Let's talk about some abusive nasty people who are being promoted by
@PeoplesMomentum
& others. The first is Stephen Lapsley. Who labels
@LabourAgainstAS
& ourselves "not good" for not being "true labour" and not exposing AS in the way he'd like.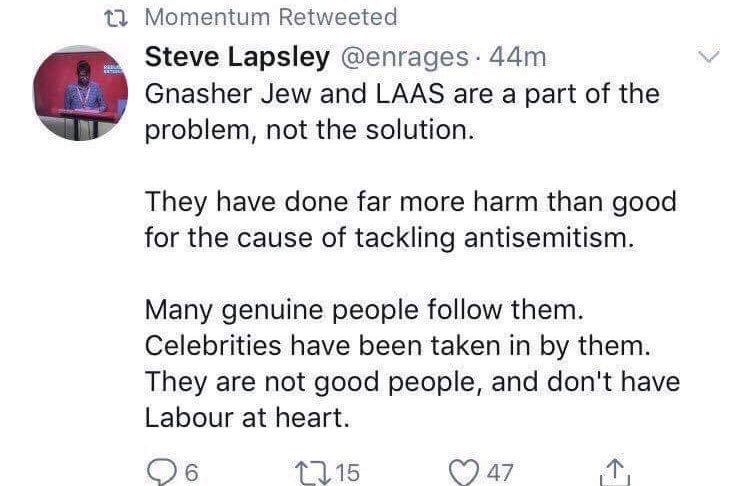 2.
Apparently Jews who point out antisemitism, in a way not approved by him and his mates, are "part of the problem!" That's a pretty bold statement.
3.
But then again, Steve is fond of bold statements. Most Jews who disagree with him are "Likud supporters" including
@mishtal
@jhoffman1
@LabourAgainstAS
When asked for evidence, he can't provide any.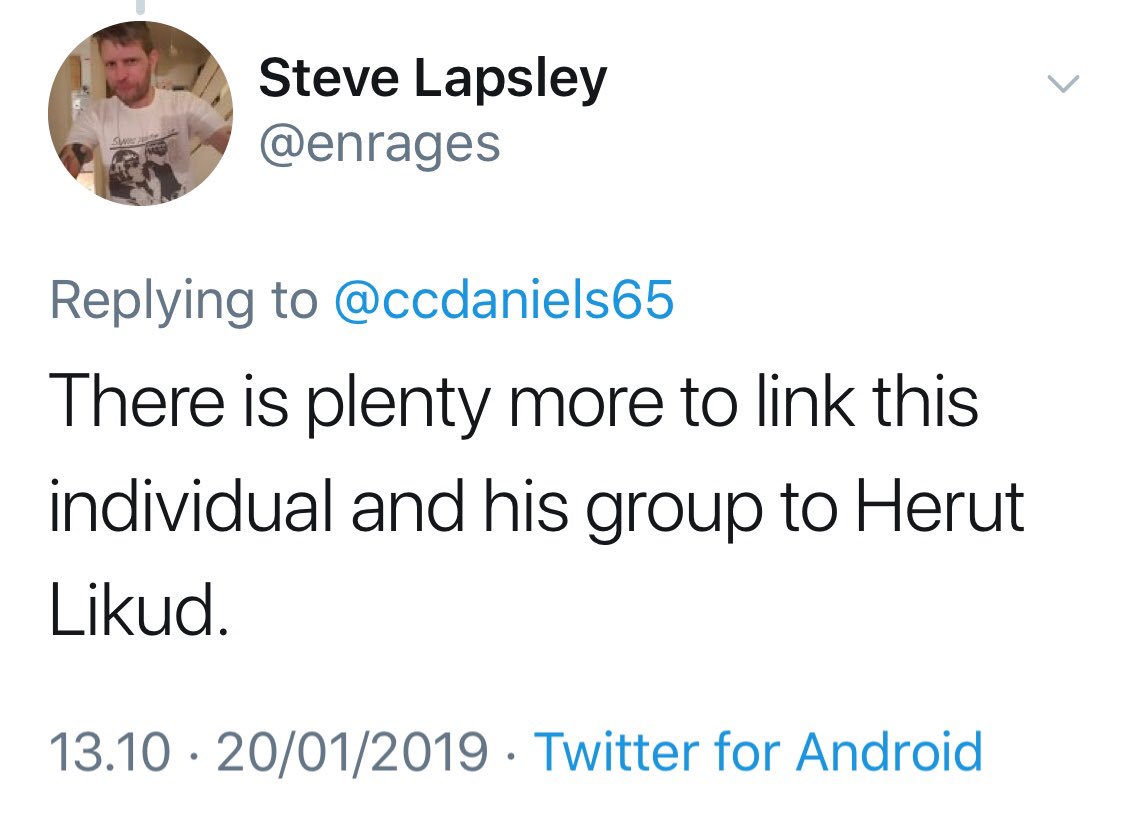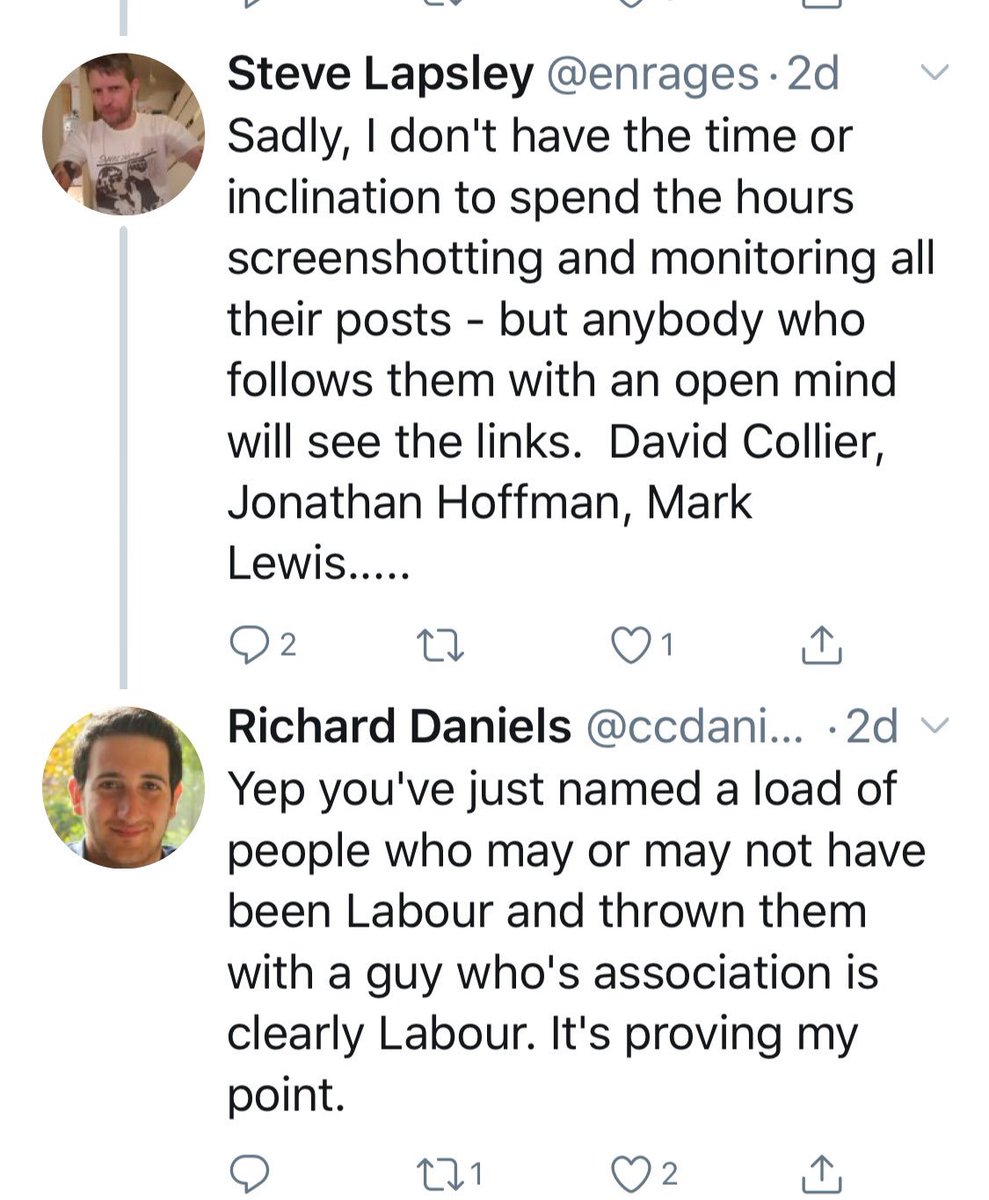 5.However, he feels it's ok to lie about other Jews, why? We imagine it's acceptable to him because of his political ambitions & he likes being spiteful?
6.
He also DMs people to slag us off. What follows is FB conversation which was provided to us by a supporter (we are very grateful).
9.
He then goes on to defame us and others more. We RT an ex UKIP member
@ThomasEvansSDP
who left because of racism. A man who has steadfastly supported our community despite hideous bullying about ....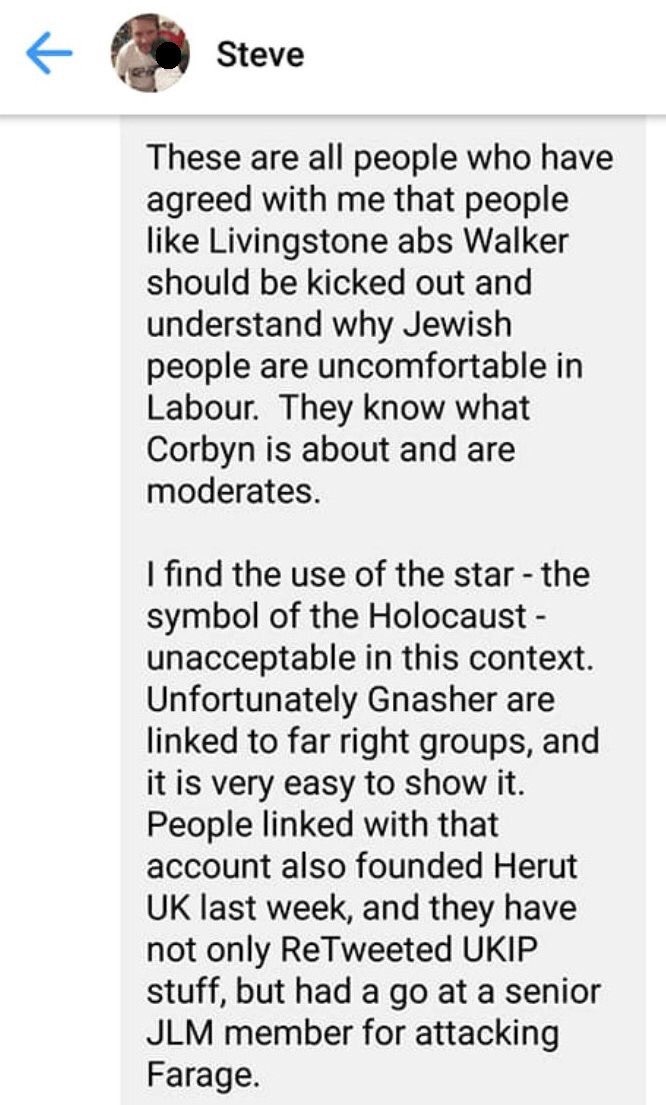 10.....his disabilities from none other that the expelled from
@UKLabour
Scott Nelson (Socialist Voice). Yes we had a go at a senior
@JewishLabour
member, and we'd do it again if he was taking rubbish. It's a free world.