The 4AM email MP sent.
Someone instructed him to do so.
Collusion.
Conspired.
Violation of a/c priv.
What else?

I'm with someone, a witness no less, who helped get me an unhacked phone after a ruthless, malicious, highly criminal breach with implied intent of great, GREAT HARM.
Does it also show knowledge of, and continued conspired actions by the same force actively plotting and perpetrating such vicious acts? The implied intent of the hack, off the charts malicious.
A full breach. Phone(audio) and Social Media Breach. Then multiple party involvement with the post from ex's page. Accident? Oh, no. This, is by far, was criminal intent. Then...
Collusionary tactics by, again, my own public defender. This shows a pattern of countless violations and direct assaults on my well being.
You see. The weekend after my hack, a witness to the victim's crimes against me, helped me. New phone and laptop for security, while I'm in great fear. We were up playing Starcraft 2.
Then, boom, my public defender emailing me at 4AM. Why?
An opposing force is actively plotting to criminalize, gather anything to hurt me in a full smear campaign, built on a case that are nothing but PROVEN LIES. They knew this too thus keeping me from evidence, 1.5 year old subpoenas, while they maliciously act against my well being
This 4AM email was a coordinated, multiple party involved, conspired action. It felt like Christmas getting help. Then boom. A 4am email designed to entrap, provoke reaction, when, IM ACTUALLY WITH A WITNESS NO LESS. HELPING ME.
I couldn't have scripted that better. Collusionary and conspired actions that violate endless rights, on the back of a ruthless, vicious, hack designed and employed to seek great harm to my well being, while I'm a witness and someone trying to mitigate said criminal activities.
****while I'm with a witness.****
I lot can be concluded from this. It first and foremost shows my public defenders active involvement in plots against my well being, during a time he was evading, distracting, and even knowingly
participating in malicious coordinated activities. He was put up to probe. Did the enemy lose Intel (hacked devices)? Need to continue to provoke response? How familiar, Otto. My PD just did this while holding smoking guns in court.
Tactics and patterns. A 4AM email? From my PD. Why? Really? On the back of a viscious hack. This is, arguably, the continuation of reckless bold, and malicious, behavior designed for reactionary and entraping outcomes. A smear.
It could, arguably, link parties to the hack. The level of boldness is off the chart. It proves firstly, my public defender violated every right, in a collusionary effort, and his continued actions, cement it. Pull the 1/24 court tape.
#BradyGate
Did my ex have knowledge? She texted my sister, in a tampering manner, that there is no helping me. Meanwhile, she knows she lied, and way beyond proven now, the most egregious lies. She even omitted sending me pictures while even with my kid sister, unbeknown to my sister.
This is tampering. This is high level many things. And the hack, the 4AM emails, all combined are beyond egregious. Coupled with my PD goading and inciting in court holding smoking gun proof. Um? This is beyond shitshow.
That 4AM email. Why? Way out of pattern and is a key. Its beyond arguable now high level interference, conspired actions, with continued malicious attacks, in court no less, are deployed against the best interest in justice and this is criminal.
Oh, Otto. My own PD plotting and conspired with collusionary factions to evoke response, tamper a case, smear, and I've got all the emails to show patterns, involvement, and him being used as a point man to do all this, even while slamming papers on my lap in court proving lies.
My first public defender is complicit in this too. Same patterns of being used as a point man to tamper a case. I've got all those emails too. Same tactic. Same pattern. Why?
Why? Honest mistakes? Mark up drunk at 4am sending emails? Gorn accidentally yelling at me after months of evasive and other tactics to keep me from evidence, then refusing to subpoena my phone records when everything is now setup? Happy accidents? No. Way no.
These are a continued, coordinated, and a conspired series of actions, designed and deployed in malicious and efforts to tamper a case. Period. A pattern, it's way beyond pattern now, lol. It's a years long effort to smear, against all interest in justice. Justice...pshhh
Justice isn't even a glass of water on the dinner table. Ain't no justice being served here, in fact, a years long campaign by a collusionary force, that despite a case of all proven lies and obstruction, that is allowed, go figure, is actively in effect against my well being.
I thought I had daggers in my back from the supposed victim. Shit no. I've got swords of injustice, spears of setups, maces of malicious activity, draining the life from me, while carbines of collusion took aim to riddle me hurt on levels I cant describe.
What's next? I've been attacked on ever conceived level. Hushed, vilified, even smacked by the gavel while I could hardly stand at the podium. These combined actions are not normal and demand, now, full investigation.
@FLBarPresident
@fdlepio
@FBI
@FBITampa
@FLBarNews
@TheFlaBar
In fact, it's simple math at this point. Its 1+1=predatory and complicit actions designed for malicious gain against not just the best interest of justice, but against anything good in the world. I demand, humbly, satisfaction. *tears*
@FLBarPresident
@fdlepio
@FBI
@FBITampa
@FLBarNews
@TheFlaBar
Somehow, I'll be made into a bad guy for being upset with this. Thats a deflectionary tactic. Victimizing a victim.
#Classy
. Another tell. I have no malicious intent, nor plan any retalitory actions other than griping up, in manners that clearly lay out devious egregious events.
@FLBarPresident
@fdlepio
@FBI
@FBITampa
@FLBarNews
@TheFlaBar
I'm not you all. WhoEveryone that was involved in said activites, which are now on camera, in case history, emails, transcripts, are clear as the sun in the sky. Its beyond retalitory, predatory. These combined actions, by countless parties, in a years long campaign is criminal.
@FLBarPresident
@fdlepio
@FBI
@FBITampa
@FLBarNews
@TheFlaBar
Malicious intent. My case, I've learned of malicious intent. The only malicious intent is, proven even, is by whoeveryone involved. I'm surrounded by it, swimming in it. Its, again, clear as the sun in the sky. I'm livid, have every right to be, too.
@FLBarPresident
@fdlepio
@FBI
@FBITampa
@FLBarNews
@TheFlaBar
In closing, I cannot apologize, nor be victimized further. Livid? Maybe not. Upset, in shock, utter disbelief, heck yes. Victim mode. These things happened. A complete, by design, plot to degenerate and tamper a case, for no purpose other than malicious outcomes. Period.
@FLBarPresident
@fdlepio
@FBI
@FBITampa
@FLBarNews
@TheFlaBar
PS. This is good too, I do this, write, and share such painful events from a Starbucks, store number 1459, which, on those bank records slammed on my lap during my PD setup, which took a year and a half to get, show mutual purchases at. How fitting.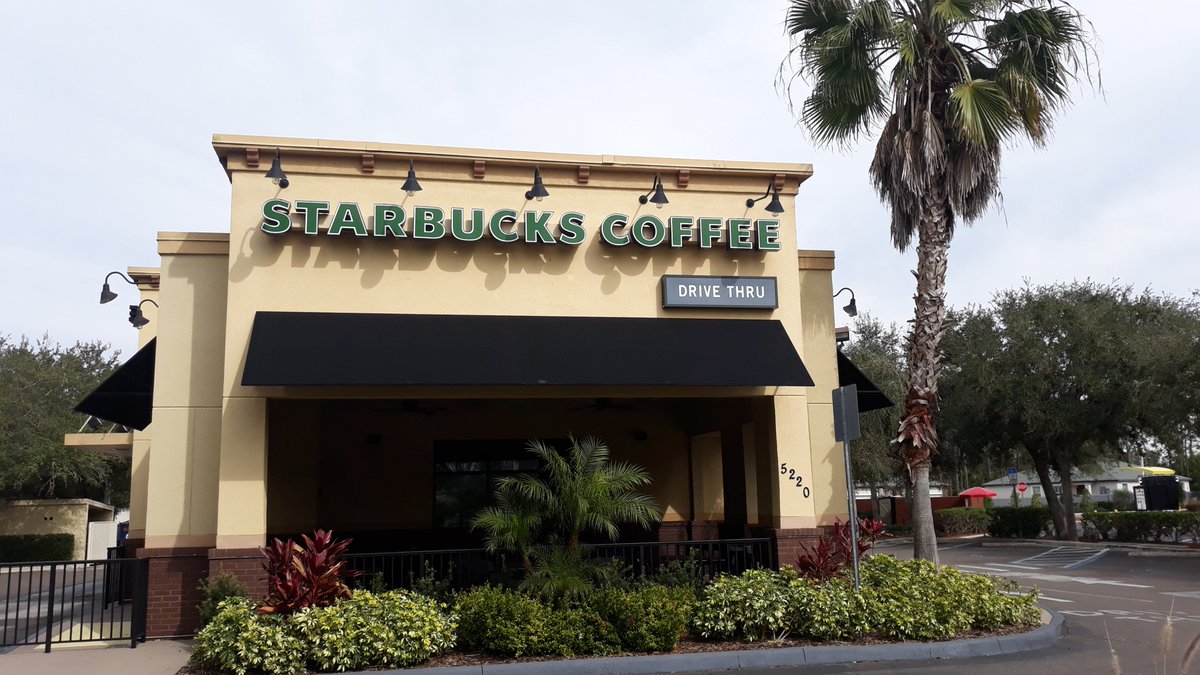 @FLBarPresident
@fdlepio
@FBI
@FBITampa
@FLBarNews
@TheFlaBar
Posted 3/9. Purchase 3/7. Match it up, OTTO. Oh, wait, after slamming these papers in my lap, setting up outbursts, while getting loud on purpose, inciting, even recommending lashing out, he's no longer my PD. He called this Brady Rule too.
#BradyGate
#BradyBunch
#smear
#shitshow