Unfortunately, such brutal violence against Yezidis has a long history.
As I mentioned before, Yezidis were often persecuted by Ottoman forces. The most brutal Ottoman attack against the Yezidi people occurred in 1640, when up to 5,000 were slaughtered by 40,000 Ottoman troops.
Evliya Çelebi, The Intimate Life of an Ottoman Statesman: Melek Ahmed Pasha (1588–1662), Translated by Robert Dankoff, 304 pp., SUNY Press, 1991; ISBN 0-7914-0640-7, pp. 169–171

Another Ottoman Atrocity took place in 1892. This time, Yezidis were enslaved as well as murdered.
Edip Gölbasi, The Yezidis and the Ottoman State: Modern power, military conscription, and conversion policies, 1830-1909 (Master's Thesis: Atatürk Institute for Modern Turkish History, 2008.)

This hatred culminated in genocide at the hands of ISIS.
The situation of the Yezidis was made catastrophically worse by the lack of a proper Kurdish or Iraqi government response until it was too late:
"On 3 August 2014, ISIL militants attacked and took over Sinjar in northern Iraq, a Kurdish-controlled town that was predominantly..."
"...inhabited by Yazidis, and the surrounding area. [Internet postings] had reported summary executions that day by ISIL militants, leading to 200,000 civilians fleeing Sinjar, of whom around 50,000 Yazidis were reportedly escaping to the nearby
Sinjar Mountains..."
"...They were trapped on Mount Sinjar, surrounded by ISIL militants and facing starvation and dehydration."
time.com/3085270/iraq-y…
Meanwhile, in the city of Sinjar, an unfathomable horror was about to occur.
"As ISIL attacked Sinjar and neighboring cities, at least 7,000 Iraqi Kurdish Peshmerga fighters in Sinjar withdrew, leaving the civilians behind without warning. The villagers defended themselves with their own weapons, but ISIL fighters shelled them with mortars. By 3 a.m..."
"...ISIL fighters had broken through, and began killing anyone seen outdoors. On the morning of 3 August 2014, ISIL forces captured the city of Sinjar as well as the Sinjar area. ISIL then destroyed a Shiite Zainab shrine in Sinjar, executed resisters, and demanded the..."
"On 7 August 2014, The New York Times reported that ISIL had executed dozens of Yazidi men in Sinjar city & had taken their wives for forced marriage. It was also reported that ISIL fighters executed ten caretakers of the Shia Sayeda Zeinab shrine in Sinjar before blowing it up."
"...Hardan, 200 between Adnaniya and Jazeera, 70–90 in Qiniyeh, and on the road out of al-Shimal witnesses reported seeing dozens of bodies. Hundreds of others had also been killed for refusing to convert to Islam."
telegraph.co.uk/news/worldnews…
"On 15 August 2014, in the Yazidi village of Kojo, south of Sinjar, over 80 men were killed after refusing to convert to Islam. A witness recounted that the villagers were first converted under duress, but when the village elder refused to convert, all of the men..."
"...were taken in trucks under the pretext of being led to Sinjar, and gunned down along the way. According to reports from survivors interviewed by OHCHR, on 15 August, the entire male population of the Yazidi village of Kojo, up to 400 men, were rounded up and shot by ISIL..."
"...and up to 1,000 women and children were abducted. On the same day, up to 200 Yazidi men were reportedly executed for refusing conversion in a Tal Afar prison. The massacres took place at least until 25 August when ISIL executed 14 elderly Yazidi men in Sheikh Mand Shrine..."
In August of 2014 alone, up to 5,000 Yazidis were murdered outright, and as many as 10,000 (possibly more) were abducted or went missing. Most of the abducted were women and children, who were taken as sex slaves.
journals.plos.org/plosmedicine/a…
Syrian Kurdish forces, with the help Iraqi Kurds, NATO airstrikes and supply drops, eventually forged a path for tens of thousands of Yazidis into a Kurdish-controlled region of Syria.
hurriyetdailynews.com/10000-yezidis-…
When ISIS was finally cleared from the Sinjar region of Iraq in 2017, Yazidi returnees found the that the Kurdish Regional Government the central government in Baghdad were fighting over their destroyed towns and villages. Many had nowhere left to go.
reuters.com/article/us-mid…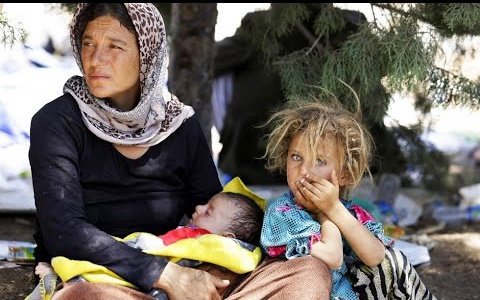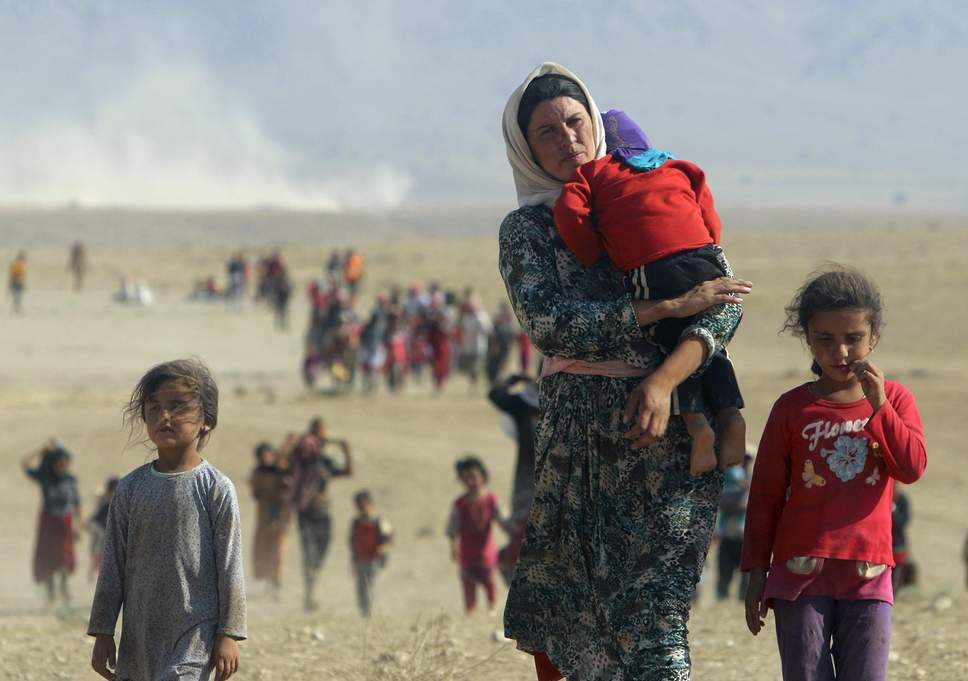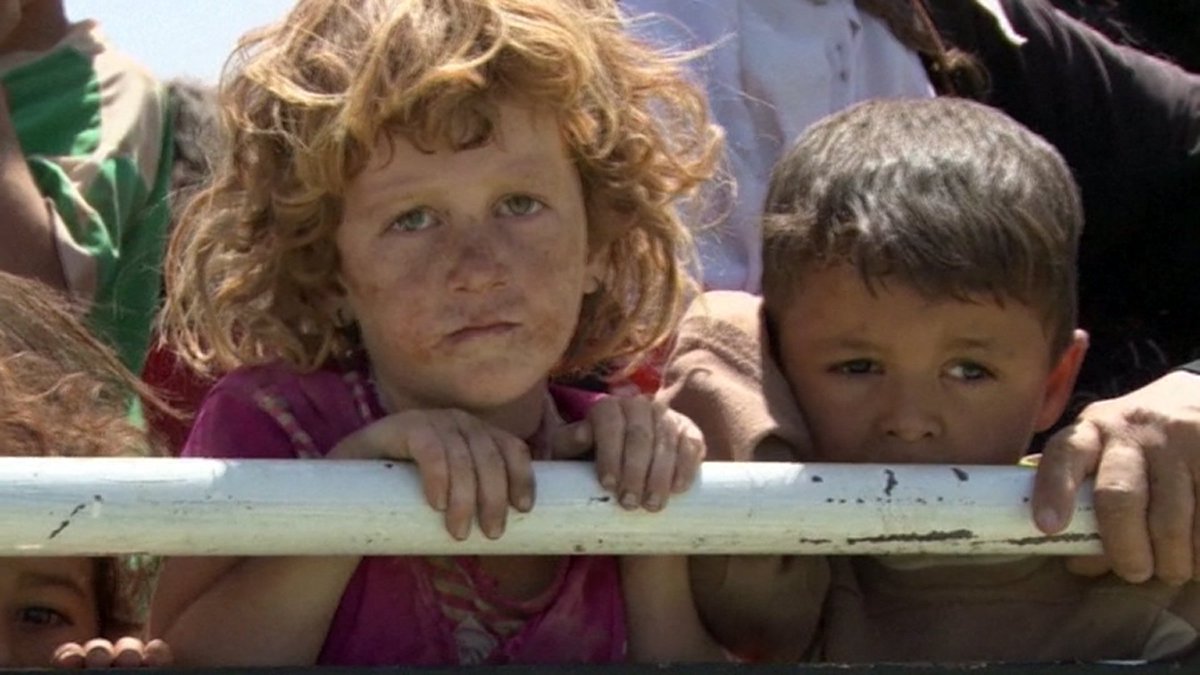 As of November 2018, 7,000 people are still missing in nw Iraq, and 200 mass graves have already been found. It's clear the death toll from this genocide will rise by the thousands before all is said and done.
google.com/amp/s/www.tele…
In the aftermath of a genocide that took the lives of tens of thousands of Yazidis, Assyrians, Shia Arabs, and other minorities, as well as mass rape and the destruction of countless communities, what is to be done to prevent such hell from being unleashed by Islamists again?
Yazidis and Assyrians must be allowed to form their own army, as the Kurds did after the Anfal Genocide. They must be allowed autonomy, and a path to statehood if they should so desire. Perhaps a NATO peacekeeping force should remain in the region indefinitely.
#NeverAgain
One last thing. None of this is an excuse to hate Muslims. If that's what you took away from this thread, you missed the point entirely. The last thing we need in this world is more bigotry.

A firm hand when dealing with oppressive ideologies? Yes. Blanket hatred? Never.