This is another form of anti-Black racism we endure on a nearly daily basis everywhere: White ppl making demands of us with the full presupposition that their desire, will and whim at all times has preeminence over ours...followed by their ire and vindictiveness if we dont submit
It's always cloaked in language of "courtesy". "Be courteous." "Iasked nicely." That's the rationalization, the pressure you feel. But it has NOTHING to do with courtesy and everything to do with White Supremacy.
It's 2019 and White expectations for Black behavior in response to their ridiculous demands have yet to radically change. They often hold us to the Jim Crow racial etiquette of old. Without batting an eye. The audacity of the "requests" reveal the racism.
ferris.edu/HTMLS/news/jim…


My neighbor - an otherwise very nice old White man - knocked on my door over and over again one day to tell me to move my car bc he had relatives coming for Thanksgiving.
WHAT 👏THAT 👏GOT 👏TO👏 DO👏 WITH 👏 ME👏???
Knocked on my door REPEATEDLY over hours, as I layed in the bed fresh from the hospital on medication and in pain. Even after I had my kids tell him I was resting from being at the hospital, HE. KEPT. COMING.

- My car wasn't blocking his car

- My car wasn't blocking his home
So for some reason, he felt that his arbitrary-tail desire to NOT have my car parked BY MY OWN PATIO DOOR automatically took preeminence over MY wish - even my NECESSITY - to leave it there.

AND *EYE* would have been considered rude if I didn't comply and left it!
He knows and I know the damage he could cause in retribution if he complained to my landlord or called the police. White skin gives him power to make up rules and punish anybody Black that doesn't obey.
Unless you're living this reality, you have no idea what it feels like to endure these daily acts of White disrespect and irrationality, of often high stakes disregard and assertions of power by a million cuts, like an ever tightening hand at your throat.
No matter how it's packaged. Even with a please and a smile. We know what it is. It's that ol Jim Crow demon, whispering in White ears, communicating evil and corrupting good manners.
#blackhistorymonth
#BHM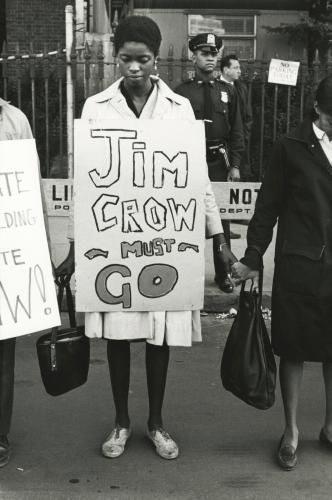 So glad this thread is blessing u. Appreciate the sharing, the writing and the work? Your gift of any amount goes to the legal fees to help get me & my children completely free from their domestically abusive dad. Help away❤
#SupportTheWork
#PayBlackWomen