Our system of funding higher education allocates money according to which campuses make old hedge-fund tycoons nostalgic about their first kiss.
Harvard got $1 out of every $30 donated to universities last year. It serves one out of every 3,000 students.
marketwatch.com/story/these-20…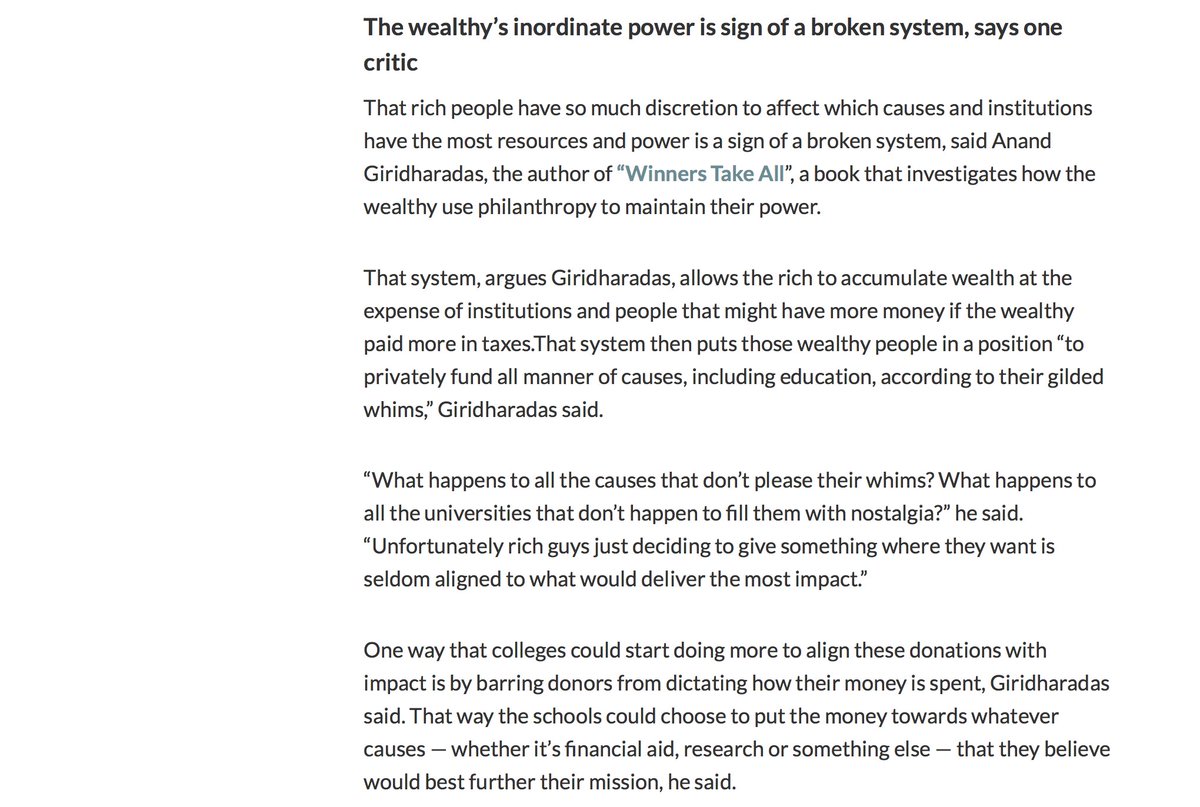 This is why we urgently need tax reform, so our society's priorities aren't set by gilded whims.

And why it's time for Harvard and other universities to issue a "declaration of independence" from donors. No donation should come with any discretion over how the money is spent.
I will discuss this and related things in my acceptance of the
@Harvard
Rushdie Award next month.
#StayTuned