During our
@MomsDemand
press conference today for
#SB143
, Gov.
@SteveSisolak
said he can't wait for this bill to get to his desk so he can sign it. We've been working on this legislation since 2013 when a bill passed the legislature, but was vetoed by then Gov. Sandoval.
#nvleg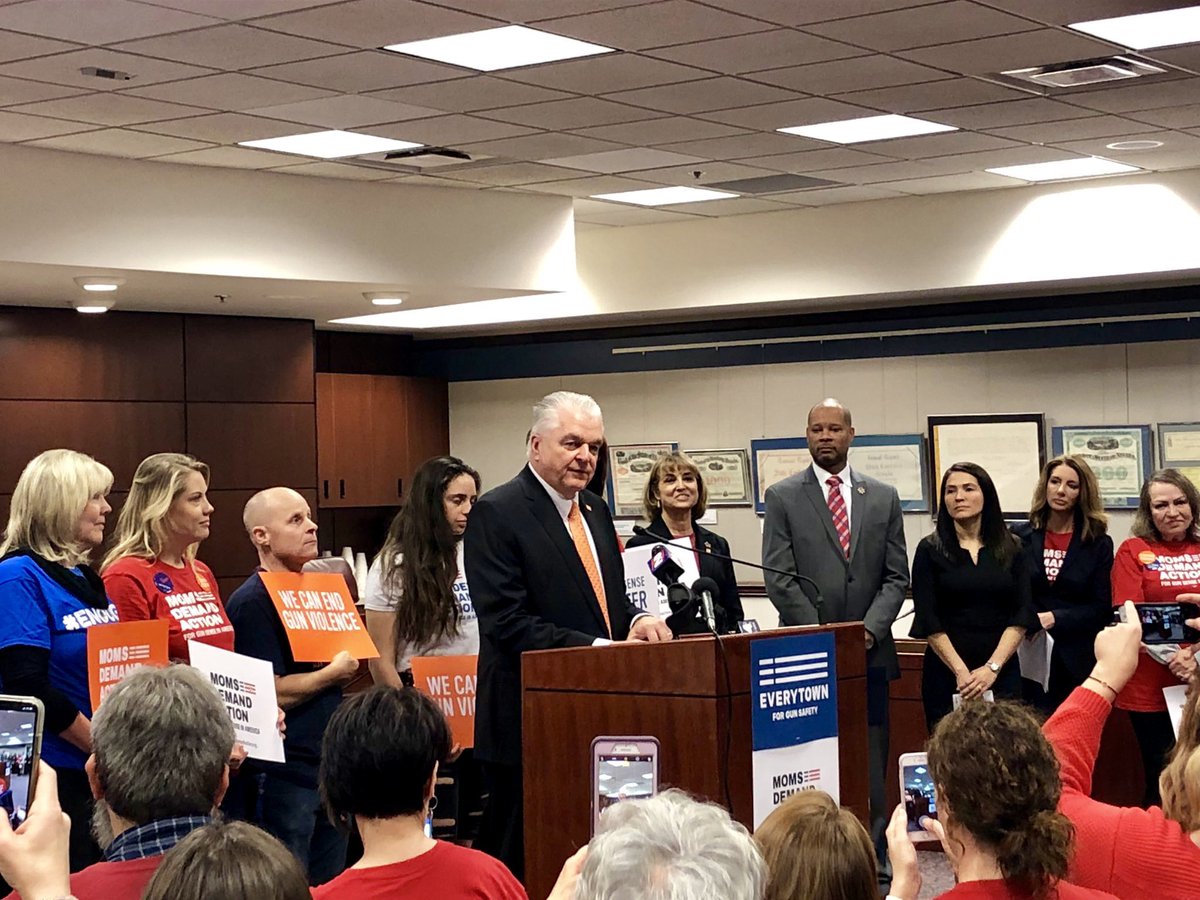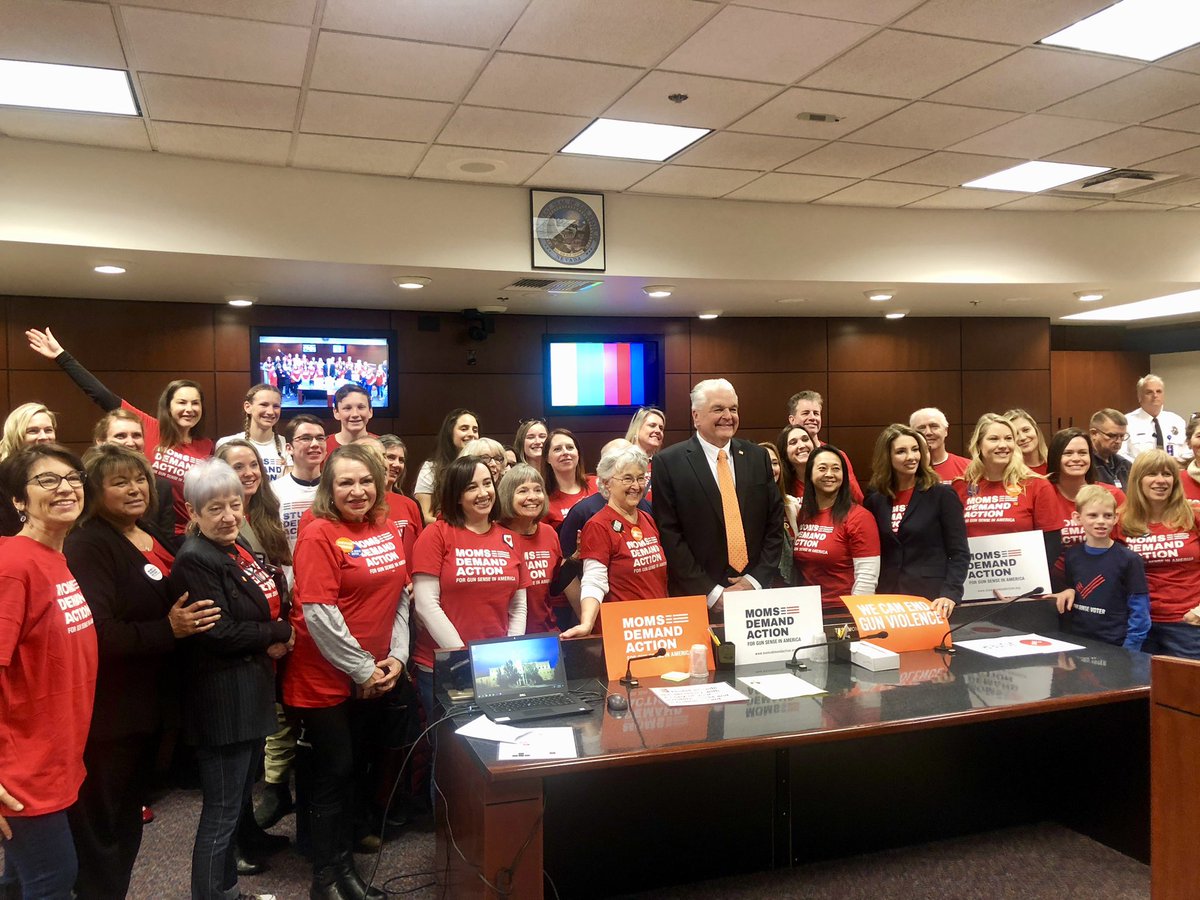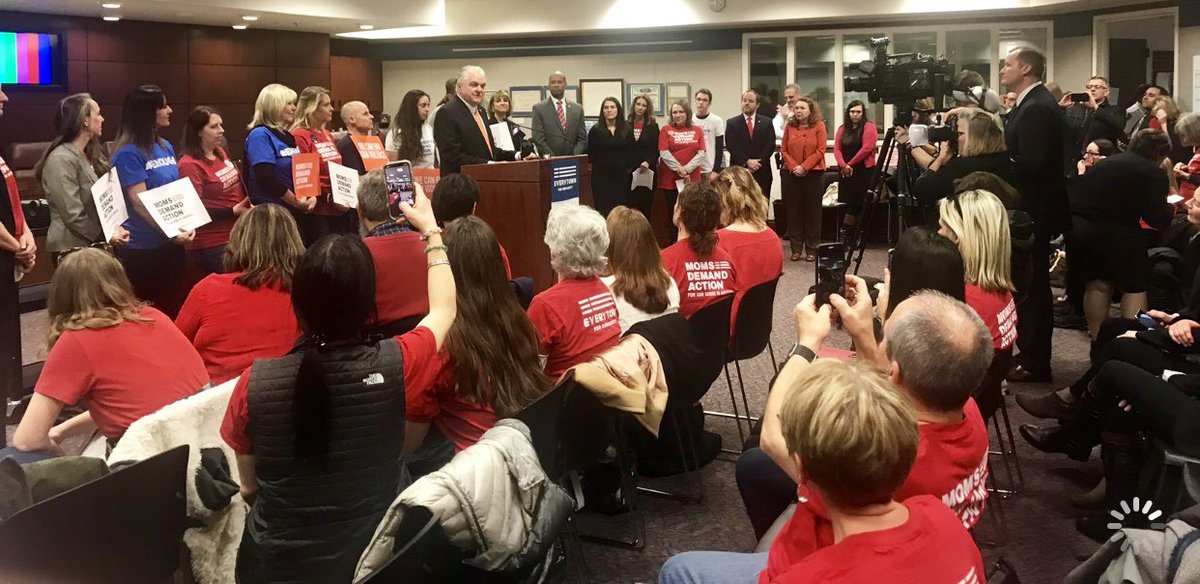 Then in 2016,
@MomsDemand
helped pass a ballot initiative for background checks, but then Gov. Sandoval refused to implement the law. Now here we are again - after years of fighting and winning a gun sense majority - truly, fiballt passing background check legislation.
Other speakers included Nevada Attorney General
@AaronDFordNV
, who has been all-in on gun safety, and Assemblywoman
@sandra4nv
, who survived the nation's deadliest mass shooting in modern history and has been a true gun sense champion.